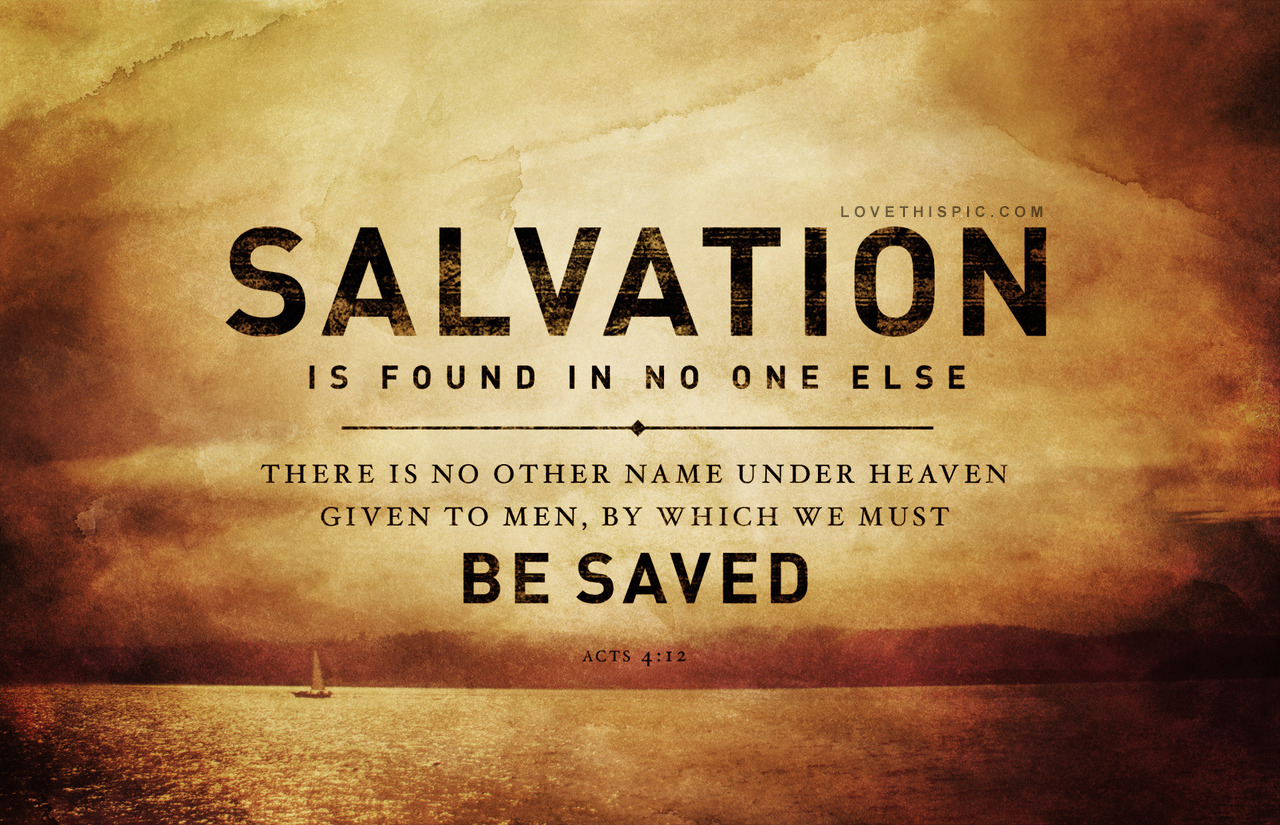 Like I said in my last video, God's been working in my life something fierce.
So, following our first meeting, Scott and I have a couple more conversations. We made a commitment to keep the energy going, and so we started talking on the phone every Monday. I call him, we talk for an hour or more, and even those conversations were just awesome.
This man knows Scripture really well. Scott's been a Christian for 25 years, and he's been really active in his faith for the past 8 years. He's had supernatural experiences in spirit. (Not that that's any kind of benchmark, but… it is. In the Bible, it even says to seek the gifts. He's actually experienced the gifts unlike most folks I know.)
We're having these conversations and I eventually set up a time to go out and meet with him at his place. Again, it's about 25-minute drive from me, so I head out there after the kids are in bed, and I arrive at his place about 9:00 p.m. Initially, we only thought I was going to be out there for about an hour, maybe an hour and a half.
I get to his place at 9:00 on the spot, and I don't end up leaving there until 1:00 a.m. We just sat in his living room and talked the entire time. Really, it was him telling me more about his story and me telling him more about my journey. I had brought four books along just so I could show him all that I had been uncovering. I brought a Kriya yoga book, one of the books he had recommended to me (Jeanne Guyon,) a Saint Teresa of Avila book (Interior Castle,) and then a daily devotional that came to me as a Christmas gift through my wife. I presented my stuff, he presented his stuff, and it was just this awesome feast of sharing our spiritual journeys together.
One of the things that came out near the end of that conversation was this big question mark over me, however. He had told of his spiritual awakening, where somebody had witnessed to him during a party phase of his life, where he was killing lots of time splashing around the gutter. I had also had a splashing-around-the-gutter time in my life; pretty much my entire 20's. That entire decade was just… yeah, a lot of going crazy. Having a good time, but going crazy and making a lot of dumb mistakes and bad choices. More on that later.
So, Scott was also in that low place in his life when he had somebody at work witness to him, and the witnessing… did something to him. He had said, "Oh, yeah, yeah. I'll say the Salvation Prayer. Yeah, no problem. I'll do it," and then he hung up on the guy. Just being a turkey.
Over that next week, though, something began eating at him. And eating at him. And eating at him. Until finally—about a week or two later—he just melted down, went through the Salvation Prayer, renounced his sin-filled ways and he ended up committing his life to Jesus Christ as Lord and Savior.
Right as soon as he finished with that prayer, Scott felt this massive unburdening; this big, uplifting, full of tears and elation, with these waves of love and light and…POW!
That's when Scott turns to me and asks if I had ever experienced anything like that, and my answer was, "Well, not quite." I've had a couple Christ experiences (which I haven't shared with you yet,) but I hadn't had that kind of dramatic awakening.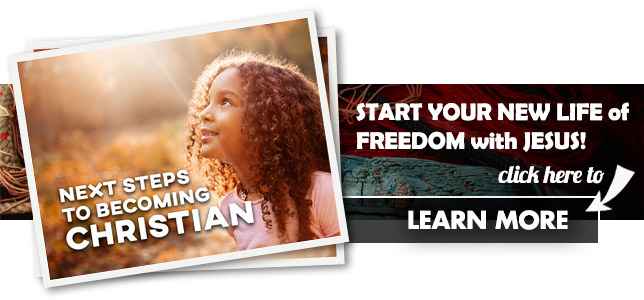 So, I left there with this big question mark like, "Shouldn't I have this? Shouldn't this be part of my journey? I would love to have a supernatural awakening."
I've had some supernatural experiences in my past, but I never really… it wasn't around salvation. I definitely hadn't experienced what he had. I didn't have the big "woosh."
I went home and did a quick Google search on "salvation prayer". Scott had already given me the recipe on the way out the door, but I wanted to see the recipe in print, compare notes and get a better sense for it. That night, I ended up going through the Salvation Prayer. I guess I was hoping there would be some sort of supernatural affirmation I had done it right.
One of the things that was different for me on the Salvation Prayer was the notion of turning my life over to Christ. Now, I had done pretty much everything BUT that, even with the Kriya yoga work. I had sought out Kriya yoga because I thought Christ meditated, and absolutely, I still believe he meditated, but the Kriya yoga path doesn't involve Christ really. You can do the whole thing without Christ. Christ says, "The path is wide, but the way to the Father is through me. It's a narrow gate." (Actually, he said:
"Enter by the narrow gate. For the gate is wide and the way is easy that leads to destruction, and those who enter by it are many. For the gate is narrow and the way is hard that leads to life, and those who find it are few."
Matthew 7: 13-14
Jesus said to him, "I am the way, and the truth, and the life. No one comes to the Father except through me.
John 14:6)
My experience of Kriya yoga said you can climb the wall to God without going through the gate, but the Bible teaches you're not going to reach God without going through the narrow gate of Jesus Christ. I realized this was exactly what I had been doing. Through my meditative practice, I was trying to climb the wall to God, and I certainly wasn't attempting that crossing through Jesus Christ.
So, why wasn't I trying to cross through Jesus Christ?
I was born and raised Catholic. You'd think I would have this wonderful spiritual foundation. I did have a personal love for God; that's true. Growing up, I was the only child I knew who would occasionally skip recess to go sit in the still silence of our empty cathedral and pray. But before I even graduated, I had a Jehovah's Witness friend at work blow me out with some very good questions. She asked questions like, "If God is unconditional love, how could he let any of his children burn in eternal damnation? Why are their no women priests? Did you know the Catholic Church supports the pill? Why is it you have to go through the church to have a relationship with God?"
I was ill-prepared. I couldn't answer. I wasn't equipped to answer that barrage even after 12 years of Catholic schooling. Problem.
So, after that I pretty much went agnostic. I knew there was a God and I still talked with him, but Jesus eventually was reduced to a "good teacher" and that's the way he stayed for over 20 years. To me, he became one of the master teachers the planet had seen. Yes, I believed in his resurrection. I believed in his miracles. I believed he was raised from the dead, but in my mind, we can do this too if we were to ever attain that spiritual height.
I don't know how I had it all figured out my mind, but Jesus was not Lord.
I went through the Salvation Prayer. Where the Salvation Prayer says, "Jesus is Lord," you take Jesus as your savior. You renounce all other paths, all other ways, and you zero in on Christ as that narrow gate through which you go.
It took a day or two for that to really sink in. I said the words the first night—and I meant it—but it was alien to me; the acceptance of Jesus Christ as God. I grew up around the Trinity, and I grew up around Father, Son, and Holy Spirit, but somehow I hadn't quite 100% agreed to it internally.
So I did the Salvation Prayer that night. Didn't get the whoosh. There was no dramatic, "POW! You just entered some spiritual doorway."
No woosh.
Yet there are experiences on YouTube where folks are talking about it, so I was feeling like, "Well, my guy had it. People on YouTube are having it. I didn't get it. Hmm."
Now, as it would just so happen, God had also placed another witness by me at my office. He's a pastor, by trade. I went and talked with Tony. I said, "Tony, hey, have you ever had this salvation experience?" Tony said, "Yes." (Everybody's had this experience but me, apparently!)
Tony had a similar kind of story. Only instead of walking around with a really big grin on his face for a week and being filled with Christ's love and affirmation, Tony was stricken by his sinful nature. He experienced that love, but a lot of his experience was anguish through the new awareness of his own sinful past. For the week after he answered an alter-call, he was wrecked emotionally. Sobbing every day, as he said.
So here I had two examples over the course of two days, and I still wasn't getting the whoosh—the big emotional release. There was no spiritual release for me, so I did what you're not supposed to do.
Now, I didn't know this until it came to me later, but once you do the Salvation Prayer, you really should only do it once because—to do it two or three times like I did—it means you're not having faith that God's taken things over. You've renounced your past ways, you've confessed your sins, and you've given things over to Jesus, and now, you should be able to relax and rest for just a moment and let the Holy Spirit do his work. I wasn't relaxing. Yeah, that's not me, really, and I didn't know that this was what I should've been doing.
Day two, I didn't get my whoosh, but had received more validation that others have gotten the whoosh, and so I end up doing the Salvation Prayer again. I'm confessing more sins this time, and trying to give more of my heart, which that in and of itself is interesting. Through the past year's meditation, I've been trying to remove myself, but bringing love—bringing myself up into a state of love for God—I was very weak at.
So day two comes and goes. No big whoosh. I'm a little crestfallen. I'm getting a little disappointed at this point. I'm like, "Lord, am I doing it right?"
The next day, Scott says, "Man, you should be… I've not really ran into a case where they haven't had a big whoosh." He said, "Well, maybe you need to witness to somebody else." I said, "Alright, yeah, I'll do that." So I witnessed to a couple more people that day.
By the end of day three, I'm getting more resolve. I say, "Lord, I'm going to do this Salvation Prayer every day until you confirm that I've crossed over the door (that I've been accepted into the club essentially.)"
Right about then was when the message came to me (Did I read it? Or maybe Scott said something?) that you only say the Salvation Prayer once. The point is that you really need to have faith on the first pass and start diving into God's Word, so I did more of that. I started diving into the Bible, which I had already started doing naturally.
Over the next couple weeks, I began to be consumed with a renewed starvation for God's Word. I just needed to dig into the Bible more. I learned later the word is "regeneration."
(By the way, by the third day I had renounced yoga. I had even renounced my Catholicism. I had renounced every other means possible where I had tried to climb the wall to God instead of going through the narrow gate of Jesus Christ.)
I didn't get the whoosh, but it certainly was helping me get around to accepting the deity of Jesus Christ because that's one place where I was super weak. I hadn't done that yet. It was still a big question in my mind. I had spent so many years wondering if truly that was the case or if Jesus was human just like us and just had grown and evolved to the heights that he achieved. As I got deeper into God's Word, I began accepting Jesus as the narrow gate, as the Lord and Savior, as the Triune God—not a created being, but as God.
Since then, things have been taking off, spiritually. I won't go into everything here, but man, I'm on a track, kids. I'm on a track, and I'm looking forward to it. 2016 is going to be amazing. I'm already making plans to go out and start doing some street-side witnessing. That's new to me. I've never done that before. I've never witnessed to anybody before, and now, I'm starting to do it on a weekly basis, and it's really just me telling my story and sounding off where I'm at spiritually.
Yeah. This has been a big time for me, guys. I've got plenty more to talk about. I'm re-shifting my entire web practice to serve only Christian churches and faith-based organizations who point others towards God. If you don't face others towards God, I'm not helping you with your web work anymore unless you are an existing client.
I can't repay him enough. There's nothing I can do. My best deeds are as filthy rags before of his holiness. There's nothing I can do to repay him enough for the sacrifice of his son, Jesus Christ. There's nothing I can do.
Hope this is helping somebody out there. Let me know. Sound off in the comments. More soon.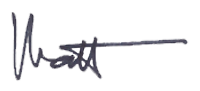 P.S. A couple weeks later I was sitting in church when I would have my question about my salvation experience answered. The pastor said that sometimes our salvation experiences are dramatic, yes, but oftentimes the experience is tender. Regardless of how God brings you in, you will know if you have genuinely converted if you enter a period of regeneration following your confession and commitment.