Levaire evangelizes the Gospel of Jesus Christ by providing great, Bible-based content, consultation and services for churches and faith-based organizations.
Levaire  (levare)
Move to a higher place; elevate. 2. Raise in rank or status; promote. 3. Put in a cheerful mood; elate. 4. Put on a higher plane; uplift.
[C15: elevate, from Latin elevare;  from levare, to raise; from levis (adj), light.]
We believe the Bible is the inspired Word of God and is profitable for correction, reproof, and instruction in righteousness. (2 Timothy 3:16)
We believe Jesus is the eternal, self-existent God; not a created being. Though fully God, He laid down His deity and took the form of man to live and die for our sins and to restore us to the Father. We believe He rose from the dead three days later.
We believe the penalty for man's sin was paid on the cross at Calvary in Jesus' death. "For the wages of sin is death; but the gift of God is eternal life through Jesus Christ our Lord." (Romans 6:23) By believing on Jesus Christ and accepting the grace of His shed blood, we receive the gift of eternal life. "Not of works, lest any man should boast." (Ephesians 2:9) We are not saved by our works but our works are a natural testimony to our being saved.
The Team
Scott Bunce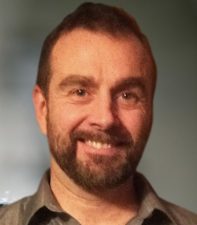 Scott worked in the State of Michigan Department of Corrections and the Lansing police department for over 25 years. He has 14 years experience in street evangelism, which began in 1999 on the streets of New York City. In 2003, he formed the Inner City Missionaries, where he is joined by men and women from all congregations, whose intention is to obey Jesus' command to make disciples of all nations. His personal mission is to see Bible-believing churches overflowing with new coverts and revival across the United States. Through his work, he can usually be found at local festivals and has ministered in major cities across the U.S. and Canada.
Presentations: Evangelism 101
Matthew Schoenherr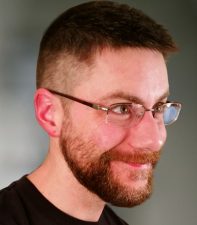 Prior to beginning his Christian ministry, Matthew spent 25 years as a marketing consultant, published author, speaker, coach, business developer and entrepreneur. In addition to studying and spreading the Gospel message, Matthew helps Christian churches and faith-based organizations develop successful leadership, counseling and outreach programs. He and his vivacious wife, Kelly, live in Michigan with their four amazing children.