Levaire's social responsibility initiatives…
GracesList.org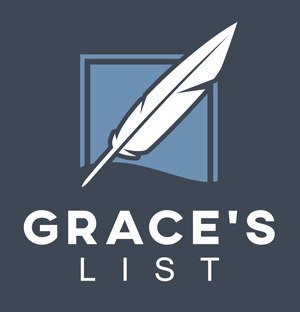 As an emergency information network, the GracesList project offers communities a mobile, local-level, crisis support directory. Whether used for rapid disaster response, conquering homelessness, finding relief for refugees or a day-to-day resource for advocates, GracesList aims to uphold essential communications between nonprofits, emergency response and social services. GracesList.org offers
Information support on the ground during disaster
Help for both domestic and international refugees in gaining their bearings
Vital links to hunger-relief organizations, emergency services and homeless shelters
Through the GracesList project, we are fighting hunger, delivering aid faster and improving crisis communications globally. GracesList.org is a scalable technology solution helping to strengthen the network of charitable nonprofits, social change agents and emergency services in mobilizing critical resources to those in need.
In short, GracesList.org is a map of local humanitarian aid partners making a difference.
---
Acts2.Courses
Easy-to-Use Learning Management System (LMS) Course-Builder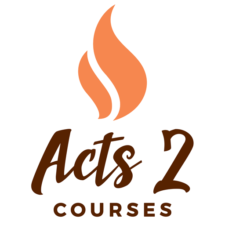 Create tests and quizzes and add instructors.
Drag & drop online course-building
Create your own quizzes using advanced settings
Assign tasks by using the assignment feature
Attach or embed video and audio files
Set an affordable price for each class or offer a course for free
---

AMILLENNIAL.org
Amillennial.org takes the eschatological position that the Kingdom of God was inaugurated upon Christ's resurrection. Jesus Christ currently reigns at the right hand of the Father over His church. At the end of these last days, Jesus will return to judge the living and the dead. This site answers questions like:
Why should we study prophecy?
When will the Rapture happen?
What is the Day of the Lord?
Revelation, the beast and the meaning of 666?
Has Daniel's 70-week prophecy been fulfilled?
The Bible has answers about the end of days, but do we–as modern Christians 2,000 years removed–understand its first-century Jewish context?
---

ProphecyCourse.org
There is much confusion around Bible prophecy. Prophecy Course (https://prophecycourse.org/) is a 12-week course built to help you understand Bible prophecy. The Prophecy Course is designed for the serious Bible student who wants to strengthen their understanding of prophetic Scripture. Individuals and groups will benefit from this self-paced Bible study. In this course, we wrestle with tough questions like: Why study Bible prophecy? Are we in the end times? When is the Tribulation? What is the mark of the beast? Who is the Antichrist? When is the rapture in the Bible? When will Jesus return?
Are we in the last days? The Bible has answers about the end times, but do we—as Christians—understand what we're reading?