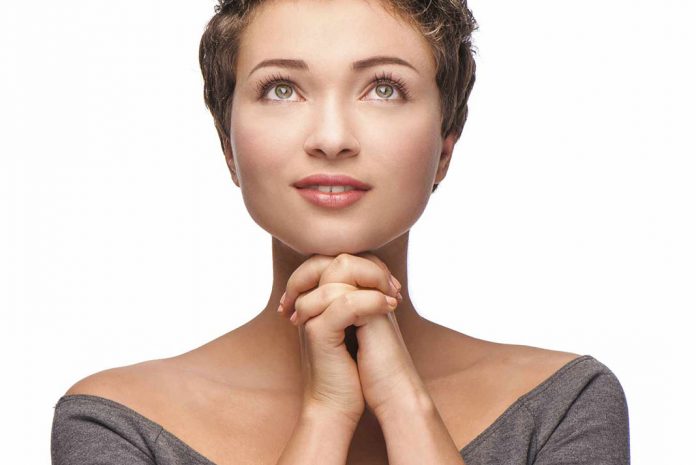 Ever heard of the Salvation Prayer? How do we become "saved" or "born again?" The answer starts here:
"That if you confess with your mouth the Lord Jesus and believe in your heart that God has raised Him from the dead, you will be saved."
(Romans 10:9)
"Jesus answered and said to him, 'Most assuredly, I say to you, unless one is born again, he cannot see the kingdom of God.'"
(John 3:3)
What is the Salvation Prayer?
We have all sinned and deserve God's judgment. God, the Father, sent His only Son to satisfy that judgment for those who believe in Him. Jesus, the creator and eternal Son of God, who lived a sinless life, loves us so much that He died for our sins, taking the punishment that we deserve, was buried, and rose from the dead according to the Bible.
The Salvation Prayer is an important step along the road toward your rebirth in Jesus Christ. To be born again you must confess Jesus as Lord and believe that He is. When you ask Him into your heart, you are allowing Him to be the Lord of your life. Salvation takes place when we listen to the salvation message, believe it, renounce our sins and decide to receive Jesus into our hearts.
Salvation Prayer – 4 Simple Steps
Acknowledge in your heart that Jesus is Lord.
Confess with your mouth that Jesus is Lord.
Believe that Jesus died for your sins and was raised three days later.
Repent of your sins and get baptized in the name of Jesus.
Salvation Prayer – An Example
The Salvation Prayer is not a ritual based on specific words. This is not the power of a prayer, but the power of truly committing our lives to Christ as Savior and Lord. The following is merely a guideline for our sincere step of faith:
"God, I recognize that I have not lived my life for You up until now. I have been living for myself and that is wrong. I need You in my life; I want You in my life. I acknowledge the completed work of Your Son Jesus Christ in giving His life for me on the cross at Calvary, and I long to receive the forgiveness you have made freely available to me through this sacrifice. Come into my life now, Lord. Take up residence in my heart and be my king, my Lord, and my Savior. From this day forward, I will no longer be controlled by sin, or the desire to please myself, but I will follow You all the days of my life. Those days are in Your hands. I ask this in Jesus' precious and holy name. Amen."
If you decided to repent of your sins and receive Christ today, welcome to God's family. Now, as a way to grow closer to Him, the Bible tells us to follow up on our commitment.
Get baptized as commanded by Christ.
Tell someone else about your new faith in Christ.
Spend time with God each day. It does not have to be a long period of time. Just develop the daily habit of praying to Him and reading His Word. Ask God to increase your faith and your understanding of the Bible.
Seek fellowship with other followers of Jesus. Develop a group of believing friends to answer your questions and support you.
Find a local church where you can worship God.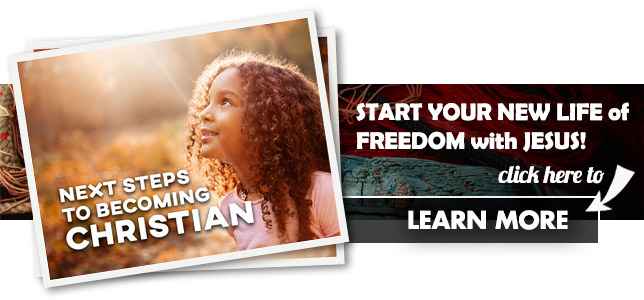 What Do You Think?
Different people will have different experiences upon the heart-felt completion of this prayer. If you've truly come to the end of yourselves, you may experience a deeply emotional impact after saying this prayer. I know folks who have felt elated, as if the weight of the world was taken off them all at once. I know others who have been so broken by realizing the gravity of their sinful pasts, they've gone into an emotional meltdown for a week following their moment. These are what we consider dramatic salvation experiences.
My salvation experience was not dramatic. In fact, I didn't feel anything. Then I did what you're not supposed to do; I said the prayer again the next day–and the next day after that. Let me correct that notion now: You only say the Salvation Prayer once and you trust that the Holy Spirit has begun your regeneration as a child in Christ. What I did experience following the Salvation Prayer was a renewed starvation for God's Word. I began to dive into Scripture more than I already had been. I was physically repelled from the living room during a violent television show. There were other signs as well, but know there are two ways you may have a salvation experience: dramatic or tender. I received the tender experience. What about you?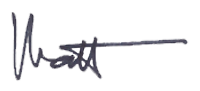 Would you be willing to share your own salvation experience? Leave a comment below!
---
References
This post was largely copied from http://www.allaboutgod.com/salvation-prayer.htm so the All About GOD Ministries team gets all the credit for this one. I took liberty with some editing to tighten things up, but left the original prayer and directions intact. I wanted a copy here at the Levaire site in case they should ever pull their site down. Want to learn more about their ministry? Check them out!