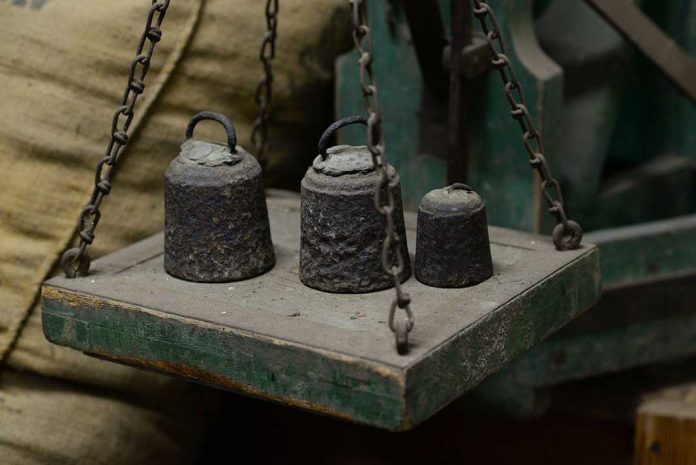 Job's struggle, which many scholars believe happened around the time of Abraham, can be interpreted many ways. It appears that the trial had a strong flavor of undeserved suffering which makes it difficult to interpret God's intended motive for permitting it. The trial began when God allowed Satan certain liberties in Job's life that resulted in the loss of not only his possessions, but also his ten children. God then allowed Satan to attack Job's physical body and it seems that this second trial was harder for Job to accept than the first.
Ultimately, it brought Job to question God's justice. In Job 16:12-13, Job says, "I was at ease, but He shattered me, and He has grasped me by the neck and shaken me to pieces; He has also set me up as His target. His arrows surround me. Without mercy He splits my kidneys open; He pours out my gall on the ground. Job was looking for relief and found none. He was relying on his own integrity and not God's. The Lord was teaching him that Job didn't have what it took to be righteous before God.
Contending with the Almighty
Throughout the first thirty-seven chapters, God remained silent to Job. Finally, in chapter 38, the Lord answers Job out of the whirlwind. He starts out by challenging Job to "gird up your loins like a man", meaning that God was going to speak some very challenging words and Job should be prepared. He then proceeded to ask him 65 questions in chapters 38 and 39 about Job's fitness in deciding perfect justice, including, "Where were you when I laid the foundation of the earth? Tell Me, if you have understanding, who set its measurements? Since you know. Or who stretched the line on it? On what were its bases sunk? Or who laid its cornerstone?" We see Job's response in chapter 40, that he is brought to his knees.
The Lord begins chapter 40 by saying, "Will the faultfinder contend with the Almighty? Let him who reproves God answer it." Job's reaction is found in Job 40:4, "Behold, I am insignificant [qalal – trifling, slight]; what can I reply to You? I lay my hand on my mouth". This did not end the conversation as God continued by questioning Job's ability to administer perfect justice.
Questioning justice
Then the Lord answered Job out of the storm and said, "Now gird up your loins like a man; I will ask you, and you instruct Me. "Will you really annul My judgment? Will you condemn Me that you may be justified? "Or do you have an arm [strength] like God, and can you thunder with a voice like His? "Adorn yourself with eminence and dignity and clothe yourself with honor and majesty. "Pour out the overflowings of your anger and look on everyone who is proud and make him low. "Look on everyone who is proud, and humble him, and tread down the wicked where they stand. "Hide them in the dust together; bind them in the hidden place. "Then I will also confess to you, that your own right hand can save you". (Job 40:6-14)
After again warning Job to gird up his loins, the Lord immediately addresses the issue of His justice. He accuses Job of attempting to reverse His judgements, condemning God in the process in order to justify himself. This lays the foundation for God's questioning Job's ability to be the author or administrator of perfect justice. Does Job have the strength, the voice, the eminence and dignity as well as the ability to be consistent in applying justice in every situation? Is he able to humble the proud and tread down the wicked? If this be so, then Job can save himself. Otherwise, questioning the Lord's ability to accomplish all of these in a perfect way is fool's gold. In Romans 9:19-22, Paul says it this way,
"You will say to me then, 'Why does He still find fault? For who resists His will?' On the contrary, who are you, O man, who answers back to God? The thing molded will not say to the molder, "Why did you make me like this," will it? Or does not the potter have a right over the clay, to make from the same lump one vessel for honorable use and another for common use?"
Being the Creator has its advantages.
Full retraction
The Lord refers to two created beings, behemoth (maybe a hippopotamus) and leviathan (could be a crocodile), as a means of illustrating that any massive, strong, powerful being or created thing cannot overcome His perfect plan. These conversations put Job completely on his knees before God. In Job 42:1-6,
Then Job answered the Lord and said, "I know that You can do all things, and that no purpose of Yours can be thwarted. "Who is this that hides counsel without knowledge?" "Therefore, I have declared that which I did not understand, things too wonderful for me, which I did not know." "Hear, now, and I will speak; I will ask You, and You instruct me." "I have heard of You by the hearing of the ear; but now my eye sees You; Therefore, I retract, and I repent in dust and ashes."
These two therefores are the conclusions, that this man referred to in Job 1:1 as blameless, upright, fearing God, and turning away from evil needed something more to experience the full nature of God. Job was coming to understand that questioning the justice, the plan of God for each man was a dangerous occupation.
Job's testimony of his trial may be likened to Abraham's challenge to believe God for his entire future, accepting the Lord's command to leave his home for a "promised land", far away from his homeland. To let go of any control over personal life choices in order to make God's plan superior is the avenue into the deeper experience with God. It is to acknowledge that God knows best that His program for the believer, exercised by faith, will turn out in his favor. Abraham went so far in his faith with God as to be willing to sacrifice the son God promised him simply on the basis of God's request. These made Abraham the father of our faith (Romans 4:16). Job had learned that to accept God at His word and not question Him when great difficulties arose would bring him to the place where God would bless with eternal (not just temporal) blessings.
Divine ability
The law of Moses was not able to fulfill the perfect justice of God for Israel because it "was weak through the flesh" (Romans 8:3), meaning that it takes more than natural ability or complete devotion to perfect. In Isaiah 11:2-5, Scripture reveals that the Holy Spirit will empower the coming Messiah to provide perfect justice since,
He will delight in the fear of the Lord, and He will not judge by what His eyes see, nor make a decision by what His ears hear; but with righteousness He will judge the poor and decide with fairness for the afflicted of the earth; and He will strike the earth with the rod of His mouth, and with the breath of His lips He will slay the wicked. Also righteousness will be the belt about His loins, and faithfulness the belt about His waist.
Perfect justice requires divine ability. Since Jesus the Messiah is mediator of the new covenant, it is only through the new covenant relationship with God that the believer finds perfect justice. It is the place where the believer can trust the Lord for His perfect plan.
Song of Solomon is a picture of the relationship between Jesus (the bridegroom) and each believer (the bride). It reveals that God's love for the believer and his corresponding love to his Lord is the source of a fruitful life. In Song 2:3, Like an apple tree among the trees of the forest, so is my beloved among the young men. In his shade I took great delight and sat down, and his fruit was sweet to my taste. This verse tells us that God's commandments, represented by the trees of the forest provide shade (religious protection), but the apple tree (the new covenant relationship to God) is where the sweet fruit (quality of life) is found. Job found the apple tree at the end of his trial when he accepted the perfect plan.
Justice for all
In Matthew 12, Jesus healed the man with a withered hand on the Sabbath and the Pharisees made a big deal about it–what a surprise! In verses 17-21, Jesus revealed that this was in fulfillment of Isaiah 42:1-4,
BEHOLD, MY SERVANT WHOM I HAVE CHOSEN; MY BELOVED IN WHOM MY SOUL is WELL-PLEASED; I WILL PUT MY SPIRIT UPON HIM, AND HE SHALL PROCLAIM JUSTICE TO THE GENTILES. HE WILL NOT QUARREL, NOR CRY OUT; NOR WILL ANYONE HEAR HIS VOICE IN THE STREETS. A BATTERED REED HE WILL NOT BREAK OFF, AND A SMOLDERING WICK HE WILL NOT PUT OUT, UNTIL HE LEADS JUSTICE TO VICTORY. AND IN HIS NAME THE GENTILES WILL HOPE.
Perfect justice is not a set of rules and regulations to be followed, but rather it is following God's laws (instructions), written on human hearts, learning to trust the One who will not break the battered reed or put out the smoldering wick. Ultimately, justice finds victory!
Paul tells us in Romans 1:20 that, For since the creation of the world His invisible attributes, His eternal power and divine nature, have been clearly seen, being understood through what has been made, so that they are without excuse. The promise is that the Lord reveals Himself through things created, including His master plan for each believer's life. To understand this reality is to recognize that His control over details of life, namely His perfect justice is a means by which each believer comes to full appreciation of His ability and His personal love.
Fully confirmed
The Lord reigns, He is clothed with majesty; the Lord has clothed and girded Himself with strength; indeed, the world is firmly established, it will not be moved. Your throne is established from of old; You are from everlasting. The floods have lifted up, O Lord, the floods have lifted up their voice, the floods lift up their pounding waves. More than the sounds of many waters, than the mighty breakers of the sea, the Lord on high is mighty. Your testimonies are fully confirmed; holiness befits Your house, O Lord, forevermore.  (Psalm 93:1-5)