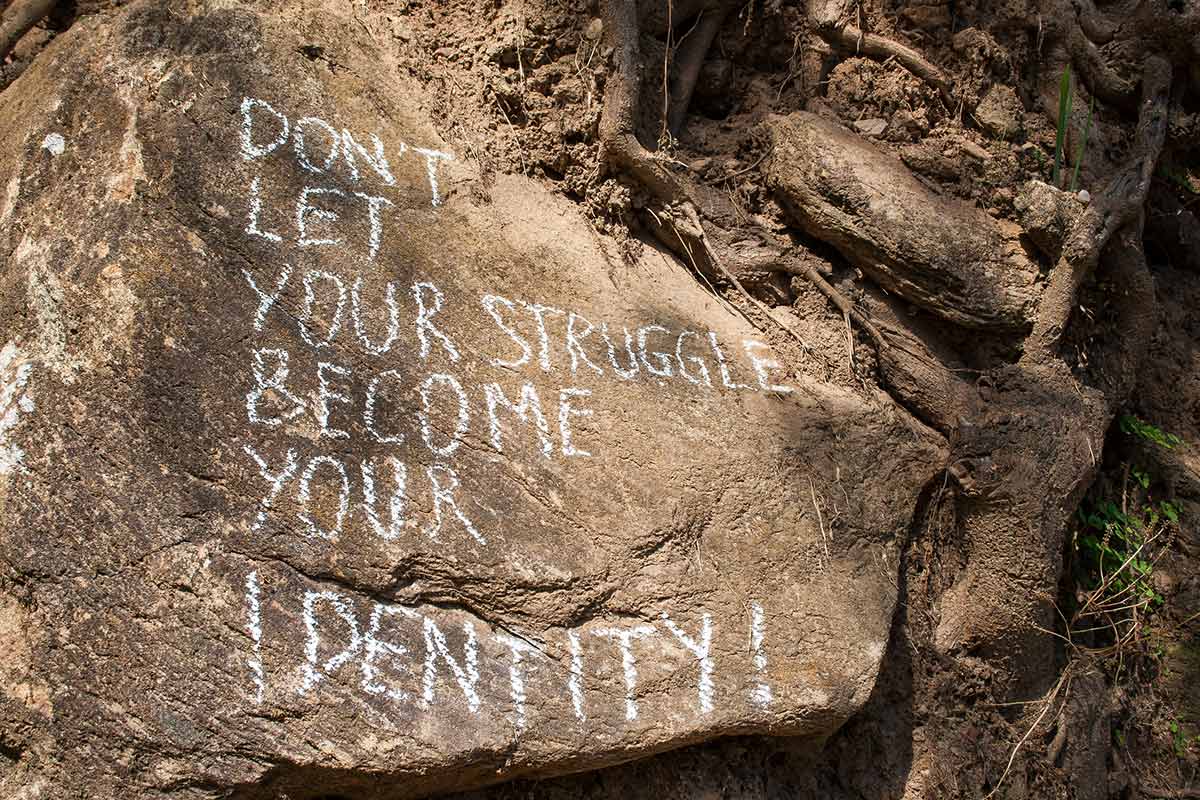 Our holy Father calls us back from the Fall into deeper relationship with Him. As in our natural relationships, part of growing in relationship with someone is gaining clear understanding into who they are; their character.
There are favorite tactics the Enemy employs to lead us astray. In the garden, He attacked God's Word (Genesis 3:4, "You will surely not die..") In Job 1:11, the Accuser admonishes God and accuses Job of fair-weather faith ("But put forth thine hand now, and touch all that he hath, and he will curse thee to thy face.") Here, Satan attacks the character of both God and mankind.
Enemy rule
Framework for understanding God's sovereignty in our earthly lives comes in the next lines. "Behold, all that he hath is in your power; only upon himself put not forth your hand." In God's sovereign position, He states the limitations to Satan; in this moment, Job is not to be touched. We also recognize Satan is the ruler of this world; allowed at the fall of Adam and Eve when sin entered creation. This is reinforced in the following scriptures:
2 Corinthians 4:4 (ESV) "In their case the god of this world has blinded the minds of the unbelievers, to keep them from seeing the light of the gospel of the glory of Christ, who is the image of God."
Matthew 4:9 (KJV) "And saith unto him, All these things will I give thee, if thou wilt fall down and worship me." (How could Satan offer Jesus the kingdoms of the world if he did not control them? He couldn't.)
John 12:31 (KJV) "Now is the judgment of this world: now shall the prince of this world be cast out."
Ephesians 2:2 (KJV) "Wherein in time past ye walked according to the course of this world, according to the prince of the power of the air, the spirit that now worketh in the children of disobedience:"
1 John 5:19 (ESV) "We know that we are from God, and the whole world lies in the power of the evil one."
Revelation 12:9 (KJV) "And the great dragon was cast out, that old serpent, called the Devil, and Satan, which deceiveth the whole world: he was cast out into the earth, and his angels were cast out with him."
This completely refutes the common, errant belief that God is in control of everything. Indeed, the powers of darkness were given jurisdiction over this world through the lie of Satan and the selfishness of Adam and Eve when they took their eyes off God and placed them upon the fruit of this world (Genesis 3:16-19).
God is sovereign, yes, but He is not controlling every aspect of our lives. If God was in control of our lives, there would be
no reaping or sowing (Galatians 6:7-8),
no need for prayer (Matthew 6:6),
no one would be destroyed for lack of knowledge (Hosea 4:6),
the power of life and death would not be in the tongue (Proverbs 18:21), and
there would be no reason for you to be given authority (Matthew 28:18), a sword or the armor of God (Ephesians 6:13).
The belief that God is ordaining every attack in your life is false! Reaping and sowing in ignorance equates to people being "destroyed for lack of knowledge." (Hosea 5:6, Isaiah 5:13)
Did God give Satan permission to attack Job?
Some pastors preach if you believe God gave Satan permission to attack Job, you will believe God ordains all sickness, death and loss. Jesus clearly stated the thief comes to steal, kill and destroy and that He came to give life and life abundant (John 10:10). Believing God ordained all your sickness, the untimely death of a loved one, or other loss is certainly error. It sets you up for an estranged relationship with your Heavenly Father and a walk with no authority; just what the Enemy wants. However, the Bible teaches us the storms come to the wise and the foolish alike (Matthew 7:24-27). Your walk as a believer will not be trouble-free. Christ's promise to us is for a peace that transcends all understanding if we keep our minds and hearts on Him (Philippians 4:7).
Yes, God lifted the hedge of protection around Job after drawing Satan's attention to Job in the first place.
Does God test us?
If Satan rules this world and God is not to blame for our disease, losses and calamity, how do we reconcile the following verses?
Psalm 11:5 "The Lord tests the righteous,"
Proverbs 17:3 "The crucible is for silver, the furnace for gold and the Lord test hearts,"
Jeremiah 11:20, 20:12 "O Lord of hosts, who judges righteously, who tests the hearts and minds," and
1 Thessalonians 2:4 "So we speak, not to please man, but to please God who tests our hearts."
In both examples where Satan petitions to attack Job, God not only pointed Job out in the first place but also set the guidelines for the trials. This is likely for a number of reasons, which may include:
God had faith in His servant,
God desired to see Job grow in his understanding and relationship with Him, and
God held divine intention for Job's example to be immortalized in Scripture for the development of future believers.
The Father, in His sovereignty, places the limitations upon the attack. 1 Corinthians 10:13 states,
"There hath no temptation taken you but such as is common to man: but God is faithful, who will not suffer you to be tempted above that ye are able; but will with the temptation also make a way to escape, that ye may be able to bear it."
Here, "temptation" is the same word as "test" in the Greek. If read with this understanding, it is not simply the test of temptation to our fleshly desires, but also the tests of a distracting and corrupting natural world, false understanding and tests through physical adversity and loss.
Are all tests and trials from Satan? No. This brings us back to reaping and sowing and false thinking. So not all tribulation is from the devil, but still, what about protection and Satan's agency? Does God lower the hedge to test our hearts?
Doesn't God promise to protect us?
So, how does this work? Does God actually employ or allow Satan to test us through trials? Does He remove protection around us to allow in these attacks? Yes, God even has made a covenant of protection with those who walk with him in Psalm 91. Surely this protection is not completely removed all at once, just as Job's account illustrates (Job 1:10). Otherwise, Satan would sweep us all to the grave before we could grow one more moment in the Lord!
From betrayal by his brothers, false accusations and imprisonment, Joseph faced many attacks, but in each instance, he kept his eyes on the Lord. As he told his brothers, "But as for you, ye thought evil against me; but God meant it unto good, to bring to pass, as it is this day, to save much people alive." (Genesis 50:20)
Do our chances for testing rise and fall with the righteousness of our walk? Adam and Eve were seduced in the garden. They possibly walked in the closest proximity with God of anyone until Christ and still fell to their own desires through a simple lie. If you live for the flesh, you will set your heart upon the flesh (Romans 8:5-17).
Even Christ suffered. He was tempted, accused, betrayed, beaten and crucified. He suffered hunger and weariness and grief. As Romans 8:17 states, "We suffer with Him in order that we may be glorified with Him."
During his ordeal, Job did not see why God allowed his misfortune, however if we look at the result, he and his friends grew in their knowledge of God's character as a result of Job's trials. God is much more interested in your spiritual development than He is your material well-being.
Wasn't it God that struck Job?
Was it "the fire of God" (Job 1:16) that burned up Job's flocks and servants? No, God did not stretch forth His hand and burn up Job's flocks in a lightning storm; Satan did. Well then, what about in Job 2:3 where God says Satan moved God against Job to "destroy him without cause." Does Satan have influence over our Father? No. Just as with the crucifixion of our Lord, Satan blindly plays right into God's plan here in Job. As God says, "Have you considered my servant, Job?" God draws Satan's attention onto the subject of the next test. In Satan's rabid distaste for humanity, he charges headlong after the bait and by the end of the story, Job has been magnified.
Is Satan a fool to participate in our downfall then?
Unfortunately not. If his fiery darts often derail and distract the most dedicated Christians, imagine his success with those who are in the world and have not sought to be set apart from it. As illustrated in 1 Peter 5:8, Satan prowls around like a roaring lion looking for someone to devour. Every now and again, a Christian may resist the Enemy and win a victory, but as the Accuser, suffice it to say Satan already has a low opinion of our character. This is why it is so important for us to grow in our identity as sons and daughters, made in His image!
The Butterfly: A Map of Testing, Death and Rebirth
"But ask now the beasts, and they shall teach thee; and the fowls of the air, and they shall tell thee:" (Job 12:7 KJV)
Consider the butterfly for a moment. In the cocoon, the caterpillar dies, its insides literally turning to soup. Over the next few weeks, a new creature is established. This new life is a completely different design, even down to what it will consume for fuel. During the butterfly's birth, the cocoon itself serves a final purpose. If a butterfly is freed from its cocoon thereby avoiding the struggle to emerge, the fluid in its body will never be pushed into its wings to straighten them. Without the use of its wings, the butterfly cannot take flight and will die.
"For the invisible things of him from the creation of the world are clearly seen, being understood by the things that are made, even his eternal power and Godhead; so that they are without excuse:" (Romans 1:20 KJV)
Could this not be an eye-catching clue from the Divine Artist who spoke the cosmos into existence and who paints in light and sound and consciousness? How are we to learn to live in faith if we never have our faith tested? If Jesus is the Way, the Truth and the Life and He met with adversity (from Satan, nature and mankind,) can't we expect to as well? Does not a seed have to die in order for a great tree to be born? Are we not called to die to self daily, in order to be grown up in Him?
Summary
Often we are guilty of thinking of ourselves and others as the bodies we wear, but Genesis is very clear: we were created in His image. We know from John 4:24, God is spirit. Then so we are too. The Father restores us to the full realization of our true, pre-Fallen identity through the Gospel of Jesus Christ. Without tests and adversity in our lives, what reason would we have to grow? With trial, we have the chance to press into Him and His Word (which He honors above all, Psalm 138:2,) through faith and belief in love. When faced with trial then, we keep our eyes on Him and His promises. Our natural minds will want to argue as we bump our heads on the ceiling of our faith but we are called to a higher faith. That faith works miracles, heals all sickness and overcomes death itself. As the last Adam (1 Corinthians 15:45,) Jesus has come to show us our true identity in the Father. He calls us away from the lies and distraction of the natural world and into life through union with the Holy Spirit.
In all things, we must remember the following truth from 55:9:
"For as the heavens are higher than the earth, so are my ways higher than your ways, and my thoughts than your thoughts."
This is about where I'm landing for now on the sovereignty of God. I think there are still some holes in my understanding on this topic, so if you can help fill them in, I encourage you to comment below.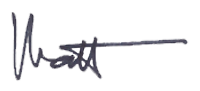 ---
References
Got Questions. Retrieved from http://www.gotquestions.org/amp/Satan-god-world.html
Got Questions. Retrieved from http://www.gotquestions.org/amp/God-allow-Satan-attack.html
Answers in Genesis. Retrieved from http://answersingenesis.org/is-god-real/the-creator-clearly-seen/