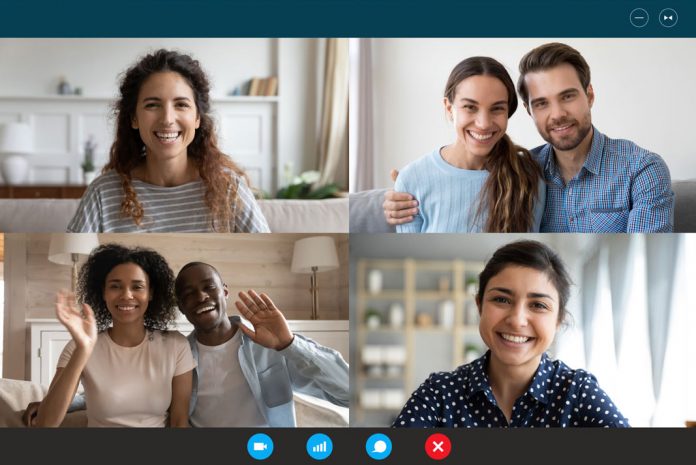 How can we make virtual conferences and workshops work?
As of the COVID-19 pandemic of 2020, travel-restricted times have changed the way we live. Businesses have been forced to close. Vast amounts of people are now working from home, and the educational space has shifted to homeschooling to the extent that many parents are contemplating homeschool as a new norm for the next school year.
Life as we know it, has changed, and we've now entered a season of innovation, creativity, and transition into the digital space.
The Digital Church Age
There is a shift in the way we come together and listen to the Word of God. We have gone from attending church activities, events, worship services, and in-person sermons to being an audience behind a screen. Because the church experience isn't the same, we find ourselves with a gap between the church and its members.
The question that emerges, "How do we connect with an audience during pandemic, shelter-in-place orders?"
Answer: We build a church culture online by developing an online presence through multiple mediums.
Streaming church services remains feasible and has been taking place for years now, but when we push into dealing with camps and retreats, that's where the challenge begins.
Together, we can build a digital church culture to plug people all across the earth into the Word of God and provide a spirit-filled experience.
Now, let's do the same for our Christian retreats.
The Reality About Online Retreats
Say, for whatever reason, it is impossible to retreat from our homes. How can we, as the church, host a retreat that can still provide believers with a fulfilling and spiritually uplifting experience delivered through an online medium. We must turn long-awaited retreats into an intimate, multi-day experience that includes a combination of virtual and printed material such as journals, videos, live sessions, conference calls, pamphlets, e-books, and manuals.
The disadvantage in this scenario? Being restricted to stay home when the purpose of a retreat is to escape our worlds completely.
The advantage, on the other hand, is that the resources that are normally provided during retreats can still be made accessible.
So, if your mission is to help Christians experience a retreat at home, how do you do that?
You provide a combination of live sessions, self-paced online content, and electronic materials so your participants can access it on their own time.
It is important to keep in mind that during this pandemic and season of quarantine, many are dealing with working from home while taking care of children. Add a retreat to this mix and life can become extremely overwhelming, absolutely defeating the purpose of a retreat.
A demanding retreat itinerary that requires participants to log in to multiple services and workshops daily at designated times may not be realistic.
The goal is create a digital layout that provides tools and resources that foster moments to experience divine connection with God, while also creating a culture of fellowship.
Most adults are consumed with busy schedules. We must ensure the entire delivery of the digital retreat experience doesn't burden as much as it blesses.
Building a Digital Retreat Experience
What is the first step to creating an online retreat experience considering busy home lives? Leverage self-paced work and recorded conference calls.
Let's face it: Family home life can be chaotic. When do most young parents have time for themselves without interruptions? Often only after they put their children to sleep.
When it comes to providing a digital retreat experience, you must offer a variety of ways to deliver content that participants can access on their own time. This will increase the chances they can cultivate a moment of intimacy with God—free of distraction—connect to the Scriptures and consume the thought-provoking material you've lovingly provided.
Mixing Video, Audio and the Written Word
Provided content in ways that can be easily consumed, both in visually, verbally and in written form. We are living in the thriving digital era where all kinds of resources can be provided online at a click of a button, even through your phone. Messages and instructions can be recorded and converted into a podcast or a video and delivered via YouTube, Vimeo or Bitchute.
Additionally, you will want to transcribe some of those videos using a service like Rev.com, and then convert them into digital notes or worksheets.
Now, let's say that you want to take a step further. If your ministry or church has a website (most do,) you can offer your retreat classes by building an online school, where Christian fellowship groups or individual believers can access the modules on their own time.
Additionally, if your retreat ministry decides to offer multiple live sessions per day, you can by using programs like Zoom.us, where you can create multiple virtual breakout rooms.
Don't think you have the technical know-how to pull this off on your own? To simplify your efforts while still providing a platform that offers modular, self-paced online workshops, look into online course creation services like Udemy, Teachable, and Thinkific. These platforms enable your church or ministry to create online workshops with multiple topics. All you do is prepare and upload your videos or PowerPoint presentations. Though you have less control using these platforms, they can offer a way for you to get your online retreat started more quickly and inexpensively in the short-term.
Personalize Your Online Retreat Experience
A fantastic way to develop a culture for your online retreat is to host live calls at a designated time. Provide ways for retreat participants to worship, receive the Word and feel connected to their fellow students. Teleconference calls can be hosted on programs like Zoom.us, YouTube Live and Instagram Live. Provide moments for connection by opening a private Facebook group where you can host ongoing conversations on different retreat topics, deliver content for the workshops and breakout sessions and, after the retreat, collect testimonials.
WWW (Worldwide Worship)
How can believers worship together in unison at an online retreat? Host a worship moment on YouTube Live or on any other social media platform that people can easily access. Remember too, the worship experience doesn't have to be live. You can record live worship and upload it to your ministry website or church YouTube channel where it can be waiting to be delivered at the right time.
Foster Fellowship
Fellowship is key, especially in times of isolation. Your digital retreat's success will be determined, in part, by how well you build bridges between your participants. Connection is vital. A Holy Spirit-filled church culture thrives when both unity and sense of Gospel mission is high. Social media can be a powerful tool for building connection because it can connect people no matter how far the distance between them by using posts, polls, videos, conversations, recorded messages and more. Even more, the social media connections people make during your retreat will likely last well beyond the retreat experience. Social media is interactive; it is the 21st century's megaphone.
You must decide how you will provide the printed materials. Will you ship them to the participants' homes? Or will you offer digital PDF files sent for them to print themselves? Will you use online surveys like SurveyMonkey? Will you mail out journals and goodie bags? All of these are great things to consider before you launch your online retreat.
In Conclusion
The online world is our new podium, and we must learn to be resourceful and continue to plant Kingdom seeds in the hearts of both believers and the lost.
The land on which we are sowing is no longer limited to the walls of our churches. Now, we must reach into people's homes through their phones, tablets and computers. Forced to using these digital means, we now have an opportunity to reach audiences that would never dare to step into a church building, let alone a Christian retreat. Explore which online and offline mediums you will to use to host retreats, make introductions, conduct pre-retreat preparation, host calls, lead workshops, steep in worship and enter breakout sessions.
Though our options are limited, let your creativity abound. May we never lose sight of our mission to help humanity know the intimacy of God while growing in their relationship with one another. Our goal is to prayerfully lead one another into a deeper walk of faith, even in the face of social distancing.