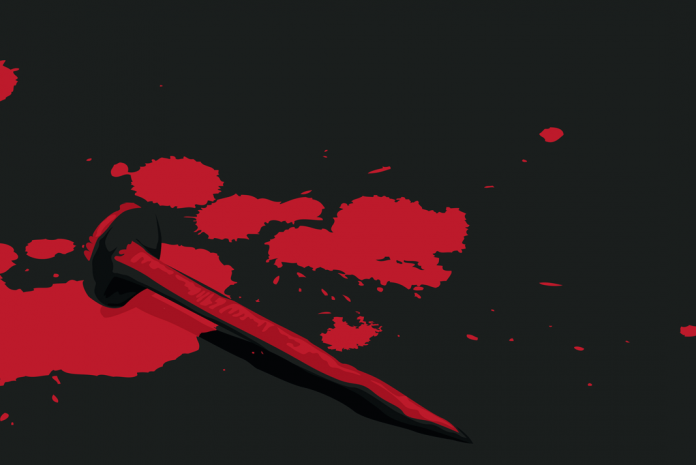 How then shall they call on him in whom they have not believed? And how shall they believe in him of whom they have not heard? And how shall they hear without a preacher? – Romans 10:14
The call is great; it is one that never retires, and the call is life because the call is Salvation towards men. I so love how the Bible captures it in the above verse, "How shall they hear without a preacher?"
Who will go? A question for an individual, family, group of people or organization that will say like Isaiah, "Here I am Lord, send me."
Many souls await the word of life and healing, many may have not heard the word, there are those on the wrong path, many know the word, but do not understand, and many understand but do not want to accept. It is for these people that the call was made. But how will they hear without a preacher?
The call has therefore gone out. Who will go into the world to proclaim the gospel of Christ to the dying and lonely at heart? Who will go deliver the sick, save the oppressed, bring back the backsliding soul, restore the faith of the weak and show forth the light of Christ without being ashamed? Will you answer the call, not minding the trials and persecution, not minding the society?
The souls of men are yearning and waiting for the manifestation of the sons and daughters of God. The uttermost gift a believer can give to his neighbor is to bring his neighbor to Christ. We should not forget that the key to the kingdom of God is not in gaining wealth, but faith in the Word, accepting Christ and the baptism of the water and spirit (John 3:5).
God is looking for men and women like you and me for His glory and proclamation, we are his witnesses (Acts 1:8) because the Holy Spirit bears this witness within us, we are the sons and daughters of God (Romans 8:16).
Reasons we should answer the call: Who will go?
The harvest, therefore, is plenteous, but the laborers are few– (Matthew 9:37)
There are many reasons we should answer the call. Out of the very many reasons, I will dwell on a few:
1. It is a command (Mark 16:15)
And he said to them, "Go into all the world and preach the gospel to every creature,"
The command is to go; not to stay in our church or home. He said, "Go out there, move out of your comfort zone in search of the lost, spread the Gospel. Tell them about me, tell them I can accept them just the way they are. Heal the sick, raise the dead because you have the authority."
Ours is to do His bidding. To go forth into the world.
If you love him, keep His command.
2. We are witnesses (Luke 24:48, Acts 1:8)
…And you shall be witnesses to me…
He has called us his witnesses; we have read, seen and heard of his mighty work, the sick are healed, the lame can walk, the blind can see, the bound freed, so he is saying take these testimonies abroad all nations, be a witness, speak the truth, speak what you have seen and heard, the truth is the living word of God which can save and bring the sinner to repentance, remember Christ sent out his disciples two by two, telling them to preach about his kingdom. Be a witness for Christ, answer the call.
3. They will not go to church
This point reminds me of T. L. Osborn's book on Soul-winning, where he said:
"They will not come to the church. We must go out after them—out where they are so that Christ can speak to them through us."
During Jesus' ministry apart from teaching in the synagogue, he taught publicly, in an open space, seizing every opportunity that came his way to teach about the kingdom of God and call people to repentance.
Jesus knew those that needed saving were out there and would not come to church. It is therefore our responsibility as sons and daughters, as unselfish children of God, to spread the love of Salvation to them. Jesus went to the tax collector and sat with him, and other tax collectors and sinners came to him.
"For I did not come to call the righteous, but sinners to repentance,"
Would you not be so glad seeing a recent convert in your church on Sunday and knowing that God used you to save a soul? It is therefore our duty to go into the world and speak to them because not until we go out into the world will they come into the church.
4. You are anointed (Isaiah 61:1-2)
You have been anointed to preach. Yes, you read well. The calling to the office of a pastor is different. We have all been anointed to spread the gospel, to preach deliverance to the captive, recovery of sight to the blind, liberty to the oppressed and the acceptable year of God.
This is the reason we must go; people need to hear the Good News. The call is urgent. The call should be as important to us as studying the Bible is. The Word of God we read and study is not only meant to benefit us but also those around us who haven't known Christ.
5. There will be joy in heaven over a repentant soul (Luke 15:7)
"I say to you that likewise there will be more joy in heaven over one sinner who repents than over ninety-nine just persons who need no repentance."
Wow! Imagine the joy in heaven over a repentant soul you led to Christ. Imagine God looking down at you smiling and saying well done for bringing this soul to His kingdom. What other things can satisfy you more than knowing God is pleased with you?
6. The nations are waiting for our manifestation (Romans 8:19)
The world is waiting for us to act, we should not be timid, they want to see what we can offer; they want to hear what we have to say; they await the revealing. Ponder on this, How can God's will be revealed if we do not go, if we say it is not our business and remain comfortable, the earnest expectation of the creation eagerly waits for the revealing of the sons of God.
7. To lift burdens (Luke 13:16)
"So ought not this woman, being a daughter of Abraham, whom Satan has bound for eighteen years be loosed from this bond?"
Many people are weighed down by the burden of life. So many don't have the will to move on. So many are covered in shame and despair. They await a witness to free them from the shackles of the enemy and this we can achieve only if we have the compassion Jesus showed this woman. The only way to show this, is to go out there.
"Some carry burdens whose weight has for years crushed them with sorrow and blinded with tears, yet one stands ready to help them just now if the will humbly in penitence bow," – Harry Dixon Lees
The only person you need for this assignment is the Holy Spirit.
Benefits following anyone who answers the call
1. The person prospers (Mark 10:28-30)
Assuredly, I say to you, there is no one who has left house or brothers or sisters or father or mother or wife or children or lands, for my sake and the gospel's, who shall not receive a hundredfold now in this time–houses and brothers and sisters and mothers and children and lands, with persecutions–and in the age to come, eternal life.
What an assurance of both earthly and eternal blessing because we answer the call, "Who will go," we say like Isaiah, "Yes God, here I am, send me."
2. The Holy Spirit teaches you what to say (John 14:16)
Most times we may feel dry, even as a teacher of the Gospel, but the Bible says when that time comes, the Holy Spirit will teach you what to say. He will bring to your remembrance all things that Christ has said. You will not have to worry about what you should say because the indwelling Holy Spirit is there saying, "You just open your mouth and I will fill it."
3. No evil counsel against you shall stand (Isaiah 8:10)
Yes, this is a fact; no evil counsel shall stand. You are too precious. Doing his bidding guarantees your protection anywhere you go. God will be your shield and buckler.
"Take counsel together, but it will come to nothing; speak the word, but it will not stand, for God is with us,"
4. It increases the Church (Acts 2:41)
This is the multiplier effect of answering the call. As the church increases, we depopulate the kingdom of hell and increase the kingdom of God. It multiplies the church. The testimonies in the book of Acts say this better.
"And with many other words, he testified and exhorted them, saying, be saved from this preserved generation. Then those who gladly received this word were baptized, and that day about three thousand souls were added to them."
This is the power of evangelism.
5. His promises are yours (Genesis 12:1-3)
When God called Abraham out of his family, He set him apart for greatness: "I will make you a great nation, I will bless you and make your name great." We know the people of the Bible that God has used mightily. Let us consider current-day men and woman we know that answered the call and how mightily God used them. Billy Graham, T. L. Osborn, Oral Roberts, Kenneth Hagin, Kathryn Kuhlman; these are just a few. There is no Christian on earth that has not at one time heard of these great names, just as he has promised.
6. He will never leave you nor forsake you (John 14:16-17)
Have you ever felt helpless while preaching? Especially when on the street in one-on-one evangelism? That feeling that you are alone, when people are looking at you strangely, not understanding you are doing your father's bidding? Most times. When preaching one-on-one, I always take consolation in the assurance knowing He will never me nor forsake me.
He dwells with you and will be in you.
Methods of Answering the Call
1. One-on-one, two-by-two, house-to-house, public or mass evangelism (Acts 20:20, Luke 10:1, Matthew 10:5-15)
These are methods by which we can evangelize to people. It does not leave out those called into the office of a pastor. The call to evangelize is for all.
2. Sharing tracts
Sharing tracts is one of the oldest and most used methods of evangelism and is still effective today.
3. Missionary work
Mission work is a sacrifice, leaving behind all you have ever loved and known, going to remote areas of the world and preaching about Christ willingly, with all zeal for the love of the perishing.
4. Community gathering
When you have a community meeting or local neighborhood meetings, it is an avenue to share the gospel of Christ to those around you.
5. Social media and podcasts
With the Internet and technology, we can use our social media and podcast accounts to share the Gospel. This is an advantage, as no one will have an excuse. Your social media and podcast accounts should preach Christ, talk of his love and lead people to repentance.
He who wins souls is wise. (Proverbs 11:30)
---
Jolaade Olatunbsoun is an experienced Christian writer, having written for clients, local churches and youth fellowship. Jolaade's focus is on expounding biblical passages and expressing God's love through writing. Her writing infuses faith into daily life, helping readers grow in the knowledge and love of God and His words. 
Desiring to help people understand the Bible, maximize their potential and have a deeper fellowship with God, Jolaade develops content for Sunday school materials, Christian material for books, devotionals, ebooks, articles, short stories and poems. Her blog may be found at https://theseekers2020.wordpress.com/.