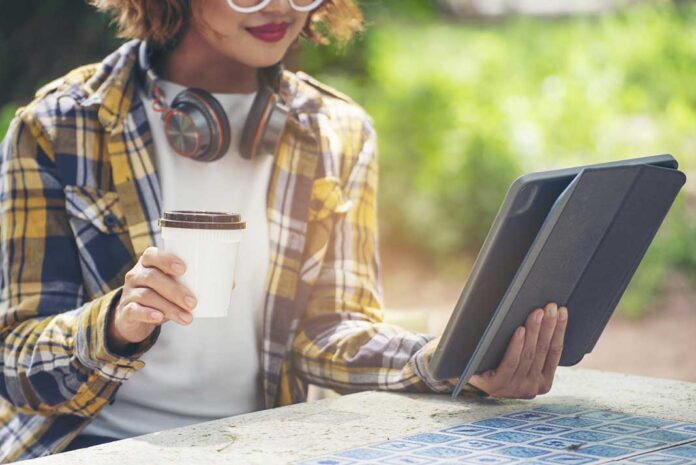 Congratulations! You've been selected to be a moderator at an upcoming virtual event! Here are some things to consider as you prepare for your session.
Prepare the speakers. Prior to the event, discuss the flow of virtual session with the speakers. Review content and logistics. For example, if you are moderating a panel discussion, you may want to guide the response order (e.g. "Let's hear from John, and Erin will follow.") This directs the speakers and reduces the chance they will talk over each other (which could be fun, actually.)
Pro tip: Share your cell phone numbers between presenters and moderators. If an emergency arises, you will want to contact each other quickly.
Prepare the audience. As moderator, you are the host of the virtual session. It's up to you to make the session go smoothly. This means managing not only content and rhythm but technology too.
As people join your virtual room—but prior to the start of the presentation—you might occasionally remind them they are on mute. (Some platforms allow you to set this as the default "upon entry" state; this is preferred.) Also, though it should have been posted with the link to join and the session description, remind them what time your session will start. You may also post this in the chat.
Once it's time for the presentation to begin, greet the audience and establish the ground rules. Some basic considerations might include:
Will you mute participants?
Will you be recording the presentation? If so, announce when recording has begun and announce when recording is being ended.
When can the audience expect you'll take their questions (during or after?)
Should participants submit questions in the chat or use some other method for being called upon?
If you're using chat, do you need a co-moderator to help track, organize and prioritize the questions?
If there is more than one speaker, how will you bring each speaker into the discussion?
Listen well. If you're hosting a panel discussion, you need to pay particularly close attention to listen for interesting things that come up in the conversation. Your line of questioning needs to be established but still held loosely enough to change directions if the conversation takes an important turn.
Use dry runs for practice. Do any of your presenters need to show slides? Do you need to play a video or audio clip?  Will you be recording? Make sure you and your presenters have tested these features beforehand because nuances shift between different webinar platforms (e.g Zoom, Microsoft Teams, Cisco Webex, Google Hangouts, Facebook Live, etc.) Schedule a number of practice sessions (otherwise known as "dry runs") to ensure everyone is familiar with the software.
Let go. You can't control everything. Do your best to put the presenters (and yourself) at ease. Prepare as best you can for the worst, but pray for the best. Enjoy the journey!
Moderator Session Checklist
Here are the beginnings of a session moderator checklist. Use this list as a starting point for framing the moderator responsibilities for your next virtual summit or event.
At session start
Ensure all audience members are muted.
Remind folks they are on mute and that they should use the chat feature to ask a question.
If they don't see chat, they can raise their hand to be unmuted.
Let attendees know when questions will be answered by presenters (e.g. at set times during the talk or at the end.)
If they are having an audio/video issue, advise them to log out and log back into the conference platform. If that fails, they should restart their machine.
Are you offering continuing education units (CEUs)? Have attendees who need CEUs check in at the beginning of the session and check out at the end via chat. Transfer these names to whatever log your administrating authority is using.
Announce the session will be recorded and press 'record' on the control bar.
Introduce your presenters.
During the session
Monitor the chat for questions.
Ask questions to the presenters at the pre-determined times. (Pro tip: Have some canned questions ready in case the audience is slow to ask.)
At session end
Thank the presenters and attendees for a great session.
Remind folks who need CEUs to check out via chat.
Announce and stop the recording.
Hover until most of the attendees have left the room and then close the session.