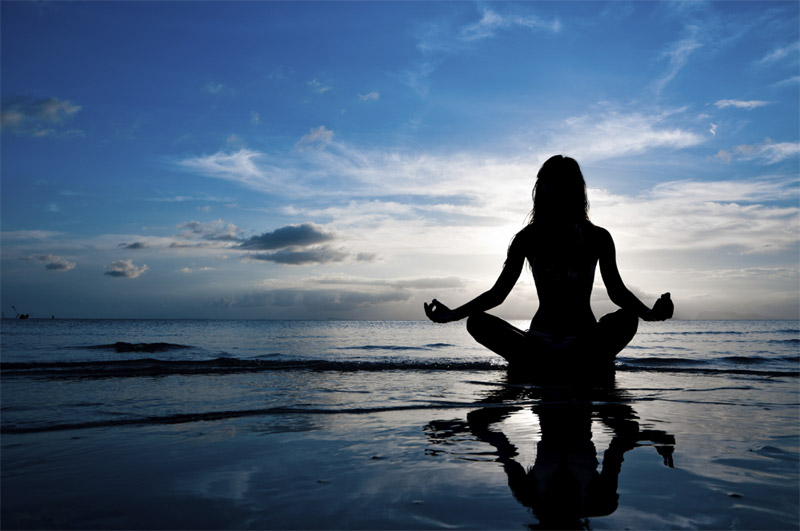 Alright, you know I've been dealing with the big question as to whether or not yoga and the meditation work that I've been doing is going to lead me to hell; the whole "Am I going to get attacked by demons because I'm practicing yoga?" question.
Well, I've spoken with several folks, I've polled people, I've talked to Isha Foundation, I've talked to several Christian friends of mine, I have done a lot of research online to look at both sides of the argument, and here's where I'm landing. I don't know that I've necessarily 100% landed yet but I've certainly feel better about the course that I'm on.
It seems that the deep literal Christian slant is misinformed. For the most part, many dissenters don't seem to have a good understanding of what meditation is about, and I think that due to some of that ignorance comes the fear.
Now, that doesn't negate the fact that people have had negative experiences and so we still have to answer that question.
Malpractice
If folks are heading down the path and they're hurting themselves—maybe they're diving into advanced practices and they're messing up their back—whatever; I did that, too. I messed up my back during some of the asanas because I was ambitious and I was thinking I was more flexible than I was. I didn't take into account that I sit in front of a computer all day.
Once I messed up my back, I stopped doing the asanas. I continue to do the meditation, but I stopped doing the asanas (the stretches, the postures. Asana means "posture".) I stopped doing the stretches which led up to the meditation. I still did the meditation but I discarded the asanas for a short time while I healed from my over-exuberance. That wasn't any kind of demonic attack; that was me not knowing what my physical limitations at the time and not working up into it.
Since then, I'm now doing the asanas again in my meditation and (well, most times I'm doing the asanas) and I'm much more conservative about my range of motion and the zeal with which I do the bouncing and twisting and turning. Again, that wasn't the demonic; that was me not knowing my limitations.
All the Wrong Reasons
I think some of the other research I've done has pointed to this: Listen, if you were into the yoga meditation work and it's your goal to go walk on water or heal people or see into the future, mind control, whatever—all of this stuff the gurus say lay further down the line—if that's the reason you're getting involved, if that's the reason why you're diving into Kriya yoga or meditation—you're doing it for the wrong reasons. If you're doing it for the wrong reasons, you're going to run into trouble.
I liken this to, if you know you've got to go to the next town and there's a couple paths to get there but you're taking the shortest route, watch out because there used to be bandits and robbers along those paths. If you stray from the path too much or if you dawdle…
I don't know. Maybe it's a bad analogy.
Are there negative experiences on the way to enlightenment or deeper understanding of God and God realization? Yes, probably. However in my case, if I pin my practice on Christ and the cross, I feel safe the entire time. I feel like I am in the right frame of mind and that's something that I've seen over and over again in both my reading and the watching that I've been doing is that…
You Have to Have Your Heart Right
If you are in this for superhuman powers or to evolve and grow past those around you in order to manipulate them better, you are already not of pure heart and you are setting yourself up for massive failure.
That's where I'm landing. There has to be a pureness in your heart; it's not just about good intent, although that helps. There has to be pureness. I guess that's the best word I'm coming up with. There has to be an intention of clarity. There has to be an intention for purity. There has to be an intention purely for driving at God. Don't worry about any of the external benefits that may come from the practice. That's not why you're there. If you take your eyes off the prize, if you take your eyes off the top off the mountain, off of God, then you will run astray.
That's again where I'm landing. I don't know that this helps anybody (other than maybe myself.) It's been, like I said, a lot of research. At some point, I will get more clear in my documentation on the fallacies in Christian argument against yoga.
For instance, I've heard it said that, "Oh, you're just trying to be God." No, no, no. That's not it. Many of the arguments didn't really make sense. There was one video that likened Kundalini energy to charismatic Christians and showed how these Christians were writhing all over the place and how that's of demon activity.
I don't know. Maybe it is, maybe it's not. It seem like a lot of psychosis to me. It just seems like people getting wrapped up and dramatizing and amplifying. I don't that anybody was particularly healed or reached any greater depth in their relationship with God after that experience. It looked like it was people falling prey to a mental desire to play the role, to play the act.
Afterglow
So, that's where I'm arriving is after my research and after the reading and the watching that I've been doing, I'm at a place of greater clarity or greater ease in my heart that as long as I keep Christ at the center of it, I won't be off in the bushes. I am now more at peace and my faith continues to grow and my relationship with God continues to grow and my understanding of scriptures continues to grow. I guess I'm feeling at peace with it.
---
This post is part of an ongoing discussion around the practice of yogic meditation. To see more of the discussion, go here.
---
UPDATE 01/17/2016
As of the past couple weeks, I have ultimately arrived at a place where I HAVE RENOUNCED MY YOGIC PRACTICE. God has found it in His heart to place in my path not just one but TWO individuals who are able to witness God's supernatural love as uncovered by confessing Jesus Christ as Lord and Savior. Here is the story: https://levaire.com/my-salvation-experience/