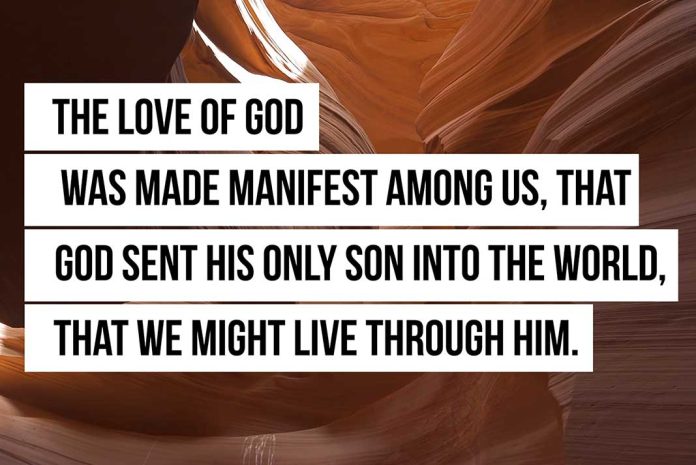 This is the final session of a seven-part self-guided Christian mediation used for personal retreats. We recommend this devotional series be performed over the length of seven hours (for a one-day retreat) or one devotional per hour over seven days as a week-long practice. The complete devotional series, with supporting scriptures, can be found at https://levaire.com/retreat.
---
God's love is supernatural. His love through us changes even the most challenging relationships in our lives.
If only life was simple. Unfortunately, it's often not, and we may find ourselves confronted with difficult or even painful situations.
The saying "What would Jesus do?" originated in the late 19th century when Charles M. Sheldon wrote the novel In His Steps. The book's popularity surged in the late 1990s as part of a Christian youth movement. Sheldon's story revolves around a town where people begin asking themselves, "What would Jesus do?" before making decisions, and the practice leads them into kingdom transformation. This slogan has since become a moral and ethical guide, encouraging believers to consider Jesus' example and teachings when faced with hard situations.
Now, even though we ask this question, it doesn't mean the answers come easily. However, there is one common response that may help. In answer to "What would Jesus do?" consider the answer, "He will love first." Jesus rewrote the definition of love.
Our Lord did not idly stand by and let the world suffer. In the words of John 1, verse 12, "But to all who did receive him, who believed in his name, he gave the right to become children of God…"
Isn't this the essence of Christianity? Jesus leads us into our Father's love.
Allow Jesus to love through you.
In many of life's situations, it seems impossible to love. Often, we don't even want to love, and even if we did, we may not know how. We could easily say, "I am not Jesus! God cannot expect me to love like He did!"
Or can He?
He can, and He does. In fact, Jesus commanded us to love one another. "A new command I give you: Love one another. As I have loved you, so you must love one another." (John 13:34)
In Luke 6:27, Jesus also said we must love even our enemies and do good to those who hate us. Does this sound impossible? It is. This kind of love does not come naturally. It is not of this world. This kind of love only comes through God.
The only hope we have of demonstrating this love is through faith. We can only love this way if we have surrendered our lives to Jesus—the One who is love. He loves through us.
How to love others through faith.
Remember what Jesus did for you. He first loved you, even when you did not deserve that love. (1 John 4:19)
Know you aren't enough. Apart from Him, our love will always fail. This is why God gave us the Holy Spirit, and it is the Holy Spirit that loves through us. (Romans 5:5)
Yield troubled relationships to Him. Ask Jesus to heal the hurt and any emotional scarring you carry. He offers you total freedom through forgiveness.
Trust He will show you the way. He will give you the words and actions to demonstrate His love. And finally,
Choose love. Depend on the Holy Spirit to help you bless others when pain and frustrations arise from difficult relationships in your life.
Grow in love.
As you intentionally lean into loving others through faith, your heart will change. Our Father's love does this. God is always faithful. He will teach you how to let Jesus love through you, even when it's uncomfortable.
This kind of love is only possible because Jesus loved us first, and through our belief in Him, He gives us "the right to become children of God."
"The love of God was made manifest among us,
that God sent His only Son into the world,
so that we might live through Him." (1 John 4:9)