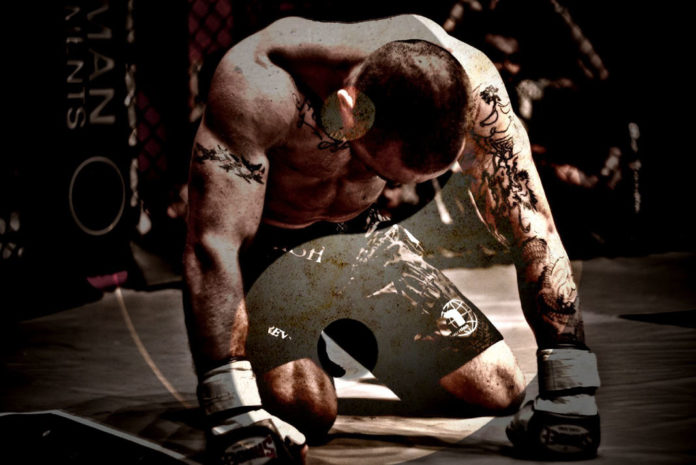 It's been on my heart to write this post ever since I wrote "Cain killed Abel with a rock. It's a heart problem; not a gun problem." For me, the issue surrounding our response to violence first bubbled up around the topic of gun control. Initially, I felt the huge disconnect between pastor Jeff Durbin's great Christian apologetic teaching and his announcement of free concealed weapons classes through his Apologia Church. Incredulous curiosity brought me to their Apologia Radio iTunes episode #144, "A Biblical And Christian Response To Gun Control" (10/16/2015) where Durbin points to the Bahnsen/Atwood gun debate for his pro-gun/anti-legislation stance. Unfortunately, in that debate, Dr. Greg Bahnsen was much more interested in trying to best fellow pastor Dr. Atwood than he was in furthering the gun legislation discussion. At one point, Bahnsen even earned chuckles from the audience when he declared Christ would carry a gun if he walked the earth today. Atwood had the good sense to disagree.
So if the use of weapons for violence is un-Christ-like, what about other forms of violence? What about competitive martial arts? What about self-defense? Should Christians do karate? What does God say about fighting?
On a personal level, this came up for me recently. I had a pediatrician recommend martial arts for my oldest son (10 years old.) The doctor intended this as a means to help my son burn off energy and bring focus; great goals, of course. My concern was bringing such training to a child who—at this point in his evolution—occasionally suffers bouts of impulse control beyond that of the typical 10 year old boy. A spiritual brother at work laughed when I told him this. He knows of my growing pacifist slant, which we debate since he teaches martial arts in his off-hours. I also have a history of studying and appreciating martial arts, so I can understand the attraction to the sport.
Obviously, I had to get clear on this issue. Well, as it happens, the Apologia Radio gang has a talk on martial arts and its place in Christianity. Here is the description:
UFC to the Glory of God (?), Hobby Lobby & God's Sovereignty, 7/5/2014 (1:30:07) Should Christians get behind and celebrate systems and arts developed for the purposes of destroying an enemy? Further, should Christians view, participate in, or celebrate professional fighting?
(Before we continue, I mentioned this in the gun control post, but it bears repeating here. A reader may get the impression I'm targeting Jeff Durbin and Apologia Church. I assure you, I think highly of the apologetic training and witnessing they have been producing. They have been doing some wonderful work in the world. Still, it is our job as Christians to bear true witness to the Word of God so when we find errant teaching, we are to be salt and point it out.)
In this episode, the show's producer, Elliot, voices a concern about whether he—as a Christian—should enjoy watching Ultimate Fighting Championship mixed martial arts bouts. It's funny that Elliot's own conscience tells him there's something wrong about this, but sadly, Durbin steps in and lets him off the hook.
In response, Durbin relates his own experience as a nationally-ranked martial artist. Durbin would have us not focus on the obvious violence of the sport, but upon the "art" in martial arts. He gives the beginning of Psalm 144 as proof of God's stamp of approval:
Blessed be the Lord, my rock,
who trains my hands for war,
and my fingers for battle;
Of course, though he knows this verse well, Durbin does not mention 2 Corinthians 10:3-6:
For though we walk in the flesh, we do not war after the flesh:
(For the weapons of our warfare are not carnal, but mighty through God to the pulling down of strong holds;)
Casting down imaginations, and every high thing that exalteth itself against the knowledge of God, and bringing into captivity every thought to the obedience of Christ;
And having in a readiness to revenge all disobedience, when your obedience is fulfilled.
But then, Durbin says it's about how we apply the "Biblical world-view". Well, there's no doubt about that. I wonder though; would Christ agree with how Durbin applies it here?
Durbin would teach us that the self-control of the men in the ring, as they bludgeon one another, is something to be admired. After all, they stop short of killing each other. Their brotherly camaraderie after a bout is heart-warming. It should be the beauty of the art we focus on—the mastery—not the base violence of the activity.
Do not focus on the obvious fact that fighting your neighbor is not loving your neighbor.
Do not focus on the king-of-the-hill spirit of pride in competitive martial arts.
Do not focus on the spirit of besting one another as opposed to raising each other up.
Where do you place your faith?
At one point, Durbin gives accounts of how he was able to use his martial arts training to head off potential assaults on the street. I think most of us would look at this as a very valid point, right? But here again, are we to place our confidence in our power to change a situation? Or—if we are truly taking every thought captive to obey Christ—are we to place our faith in our Father? Where do you place your faith?
Romans 1:17
For therein is the righteousness of God revealed from faith to faith: as it is written, The just shall live by faith.
The same friend who teaches martial arts told me an account of a martial arts master in his order, high in the ranks, whose day job takes him to some seedier parts of town. I found it interesting to learn this master—as he has become advanced in years—has lost faith in his own ability to defend himself. He now carries a gun for protection. This master also claims to be a Christian.
God is in control at all times
In an amazing display of irony, this same Apologia Radio show concludes with a completely different segment in which Durbin explains how God withholds evil. Durbin highlights the story of Joseph (Genesis 37-50), pointing out that if not for the sovereign hand of God, Joseph's brothers would have appeased their sinful natures with murder. When the tables are reversed years later and Joseph's brothers are regretting their actions, Joseph assures them, "God did send me before you to preserve life." (Genesis 45:5)
Durbin assures us of God's determination to preserve, redeem and use all things for his glory. While it is our broken nature to desire evil paths that lead us away from God, we (or those who would do evil unto us) will only get as far as our Father allows it. Durbin gives the example of Christ being threatened with stoning multiple times, yet no harm befalls him until it is his time (John 8:20.) God predestined Christ's exact time of death and was ultimately responsible for giving his Son over to the sinful nature of the people.
Evil is not from God
Here, Durbin asserts there are no accidents in God's universe, so therefore God must allow or disallow evil. I agree. He rightly clarifies that God is not the author of sin and goes on to give the following list of passages as proof:
Psalm 143:2
And enter not into judgment with thy servant: for in thy sight shall no man living be justified.

Romans 11:32
For God hath concluded them all in unbelief, that he might have mercy upon all.

2 Chronicles 6:36
If they sin against thee, (for there is no man which sinneth not,) and thou be angry with them, and deliver them over before their enemies, and they carry them away captives unto a land far off or near;
Isaiah 53:6
All we like sheep have gone astray; we have turned every one to his own way; and the Lord hath laid on him the iniquity of us all.
Romans 3:9-12
What then? are we better than they? No, in no wise: for we have before proved both Jews and Gentiles, that they are all under sin;
As it is written, There is none righteous, no, not one:
There is none that understandeth, there is none that seeketh after God.
They are all gone out of the way, they are together become unprofitable; there is none that doeth good, no, not one.
Mark 10:18/Luke 18:19
And Jesus said unto him, Why callest thou me good? there is none good but one, that is, God.
Romans 1:18
For the wrath of God is revealed from heaven against all ungodliness and unrighteousness of men, who hold the truth in unrighteousness;
John 8:7
So when they continued asking him, he lifted up himself, and said unto them, He that is without sin among you, let him first cast a stone at her.
Jeremiah 17:9
The heart is deceitful above all things, and desperately wicked: who can know it?
Mark 7:21-23
For from within, out of the heart of men, proceed evil thoughts, adulteries, fornications, murders, thefts, covetousness, wickedness, deceit, lasciviousness, an evil eye, blasphemy, pride, foolishness: All these evil things come from within, and defile the man.
Finally, Durbin states God does not do any violence to the free will of the creature. (Though God definitely tampers with it, as was the case with Saul's conversion on the road to Damascus.) In the case of Joseph, his brothers had murder in their hearts already. It was their will to kill him! Fortunately, oldest brother Reuben was there to head them off and they sold Joseph into slavery. It is God's determination and will that protects, redirects or redeems.
This brings me full circle to the very place I landed in my earlier post. If you find yourself confronted with an attacker in the middle of the night, God allowed it. We're conditioned to believe there are only two things to do if this happens: fight or flight. I would remind you there is a third option Christ offers us; the way of reasoning. Remember Paul's words in 2 Corinthians 10:3-6:
For though we walk in the flesh, we do not war after the flesh:
(For the weapons of our warfare are not carnal, but mighty through God to the pulling down of strong holds;)
Casting down imaginations, and every high thing that exalteth itself against the knowledge of God, and bringing into captivity every thought to the obedience of Christ;
And having in a readiness to revenge all disobedience, when your obedience is fulfilled.
Fight and flight are physical responses to physical danger. If we are operating from greater spiritual awareness (as Christ calls us to,) we fear physical death or harm considerably less. But is reasoning and non-violence really God's wish for us? Was peace and non-violence Jesus' example to us? What does the Bible say about fighting? Here are some words on the non-violent path found in God's Word:
Isaiah 2:4/Micah 4:3
And he shall judge among the nations, and shall rebuke many people: and they shall beat their swords into plowshares, and their spears into pruninghooks: nation shall not lift up sword against nation, neither shall they learn war any more.
Isaiah 9:6
For unto us a child is born, unto us a son is given: and the government shall be upon his shoulder: and his name shall be called Wonderful, Counselor, The mighty God, The everlasting Father, The Prince of Peace.
Matthew 5:3-12
Blessed are the poor in spirit: for theirs is the kingdom of heaven.
Blessed are they that mourn: for they shall be comforted.
Blessed are the meek: for they shall inherit the earth.
Blessed are they which do hunger and thirst after righteousness: for they shall be filled.
Blessed are the merciful: for they shall obtain mercy.
Blessed are the pure in heart: for they shall see God.
Blessed are the peacemakers: for they shall be called the children of God.
Blessed are they which are persecuted for righteousness' sake: for theirs is the kingdom of heaven.
Blessed are ye, when men shall revile you, and persecute you, and shall say all manner of evil against you falsely, for my sake.
Rejoice, and be exceeding glad: for great is your reward in heaven: for so persecuted they the prophets which were before you.
(Notice these traits align with peaceful, faith-driven qualities; not grounded in this worldly existence.)
Matthew 5:38-42
Ye have heard that it hath been said, An eye for an eye, and a tooth for a tooth:
But I say unto you, That ye resist not evil: but whosoever shall smite thee on thy right cheek, turn to him the other also.
And if any man will sue thee at the law, and take away thy coat, let him have thy cloak also.
And whosoever shall compel thee to go a mile, go with him twain.
Give to him that asketh thee, and from him that would borrow of thee turn not thou away.
Matthew 5:43-46
Ye have heard that it hath been said, Thou shalt love thy neighbour, and hate thine enemy.
But I say unto you, Love your enemies, bless them that curse you, do good to them that hate you, and pray for them which despitefully use you, and persecute you;
That ye may be the children of your Father which is in heaven: for he maketh his sun to rise on the evil and on the good, and sendeth rain on the just and on the unjust.
For if ye love them which love you, what reward have ye? do not even the publicans the same?
Matthew 16:24-26
Then said Jesus unto his disciples, If any man will come after me, let him deny himself, and take up his cross, and follow me.
For whosoever will save his life shall lose it: and whosoever will lose his life for my sake shall find it.
For what is a man profited, if he shall gain the whole world, and lose his own soul? or what shall a man give in exchange for his soul?
Matthew 26:50-53
And Jesus said unto him, Friend, wherefore art thou come? Then came they, and laid hands on Jesus and took him.
And, behold, one of them which were with Jesus stretched out his hand, and drew his sword, and struck a servant of the high priest's, and smote off his ear.
Then said Jesus unto him, Put up again thy sword into his place: for all they that take the sword shall perish with the sword.
Thinkest thou that I cannot now pray to my Father, and he shall presently give me more than twelve legions of angels?
Luke 3:14
And the soldiers likewise demanded of him, saying, And what shall we do? And he said unto them, do violence to no man, neither accuse any falsely; and be content with your wages.
Luke 6:27-37
But I say unto you which hear, Love your enemies, do good to them which hate you,
Bless them that curse you, and pray for them which despitefully use you.
And unto him that smiteth thee on the one cheek offer also the other; and him that taketh away thy cloak forbid not to take thy coat also.
Give to every man that asketh of thee; and of him that taketh away thy goods ask them not again.
And as ye would that men should do to you, do ye also to them likewise.
For if ye love them which love you, what thank have ye? for sinners also love those that love them.
And if ye do good to them which do good to you, what thank have ye? for sinners also do even the same.
And if ye lend to them of whom ye hope to receive, what thank have ye? for sinners also lend to sinners, to receive as much again.
But love ye your enemies, and do good, and lend, hoping for nothing again; and your reward shall be great, and ye shall be the children of the Highest: for he is kind unto the unthankful and to the evil.
Be ye therefore merciful, as your Father also is merciful.
Judge not, and ye shall not be judged: condemn not, and ye shall not be condemned: forgive, and ye shall be forgiven:
John 18:36
Jesus answered, My kingdom is not of this world: if my kingdom were of this world, then would my servants fight, that I should not be delivered to the Jews: but now is my kingdom not from hence.
Romans 12:17-21
Recompense to no man evil for evil. Provide things honest in the sight of all men.
If it be possible, as much as lieth in you, live peaceably with all men.
Dearly beloved, avenge not yourselves, but rather give place unto wrath: for it is written, Vengeance is mine; I will repay, saith the Lord.
Therefore if thine enemy hunger, feed him; if he thirst, give him drink: for in so doing thou shalt heap coals of fire on his head.
Be not overcome of evil, but overcome evil with good.
Romans 14:17-19
For the kingdom of God is not meat and drink; but righteousness, and peace, and joy in the Holy Ghost.
For he that in these things serveth Christ is acceptable to God, and approved of men.
Let us therefore follow after the things which make for peace, and things wherewith one may edify another.
Ephesians 2:14-18
For he is our peace, who hath made both one, and hath broken down the middle wall of partition between us;
Having abolished in his flesh the enmity, even the law of commandments contained in ordinances; for to make in himself of twain one new man, so making peace;
And that he might reconcile both unto God in one body by the cross, having slain the enmity thereby:
And came and preached peace to you which were afar off, and to them that were nigh.
For through him we both have access by one Spirit unto the Father.
Ephesians 6:12
For we wrestle not against flesh and blood, but against principalities, against powers, against the rulers of the darkness of this world, against spiritual wickedness in high places.
Hebrews 12:14
Follow peace with all men, and holiness, without which no man shall see the Lord:
James 3:17-4:2
But the wisdom that is from above is first pure, then peaceable, gentle, and easy to be intreated, full of mercy and good fruits, without partiality, and without hypocrisy.
And the fruit of righteousness is sown in peace of them that make peace.
From whence come wars and fightings among you? come they not hence, even of your lusts that war in your members?
Ye lust, and have not: ye kill, and desire to have, and cannot obtain: ye fight and war, yet ye have not, because ye ask not.
I Peter 2:21-24
For even hereunto were ye called: because Christ also suffered for us, leaving us an example, that ye should follow his steps:
Who did no sin, neither was guile found in his mouth:
Who, when he was reviled, reviled not again; when he suffered, he threatened not; but committed himself to him that judgeth righteously:
Who his own self bare our sins in his own body on the tree, that we, being dead to sins, should live unto righteousness: by whose stripes ye were healed.
I Peter 3:8-17
Finally, be ye all of one mind, having compassion one of another, love as brethren, be pitiful, be courteous:
Not rendering evil for evil, or railing for railing: but contrariwise blessing; knowing that ye are thereunto called, that ye should inherit a blessing.
For he that will love life, and see good days, let him refrain his tongue from evil, and his lips that they speak no guile:
Let him eschew evil, and do good; let him seek peace, and ensue it.
For the eyes of the Lord are over the righteous, and his ears are open unto their prayers: but the face of the Lord is against them that do evil.
And who is he that will harm you, if ye be followers of that which is good?
But and if ye suffer for righteousness' sake, happy are ye: and be not afraid of their terror, neither be troubled;
But sanctify the Lord God in your hearts: and be ready always to give an answer to every man that asketh you a reason of the hope that is in you with meekness and fear:
Having a good conscience; that, whereas they speak evil of you, as of evildoers, they may be ashamed that falsely accuse your good conversation in Christ.
For it is better, if the will of God be so, that ye suffer for well doing, than for evil doing.
The Call to Follow
Those are some pretty serious examples! Did you notice there are no exceptions? No escape clauses? No loopholes? Not even a hint of ambiguity? Jesus didn't teach us to raise our sword in defense when the thief comes in the night. In fact, Jesus seems to teach an astonishing, amazing love that transcends our physical attachments—including even our attachment to our own physical life.
Psalm 34:7-8
The angel of the Lord encampeth round about them that fear him, and delivereth them.
O taste and see that the Lord is good: blessed is the man that trusteth in him.
Ephesians 5:1-2
Be ye therefore followers of God, as dear children;
And walk in love, as Christ also hath loved us, and hath given himself for us an offering and a sacrifice to God for a sweet smelling savour.
1 Peter 2:21
For even hereunto were ye called: because Christ also suffered for us, leaving us an example, that ye should follow his steps:
Christ is the Way…
Jesus' example to us was to avoid conflict or to use wisdom in words (Matthew 4:1-11, John 8:1-11, John 8:57-59, John 18:36.) We are to arm ourselves—not by achieving a higher belt or by purchasing a gun—but by strengthening our ability to defend the faith and to reason as Christ would have us reason. Ultimately, we understand even this is faulty and limited in power—it is only God's will that separates us from misfortune.
Simply put, we are called to follow Christ's example. We are told not to take justice into our own hands (though it's a favorite Hollywood theme these days.) We are called to love our Lord and love our neighbor to such a dizzying height it may seem impossible to obtain. Fortunately, we're not called to climb that mountain on our own. Sanctification takes time and effort and supplication to allow the Holy Spirit to move in our lives.
Romans 12:2
And be not conformed to this world: but be ye transformed by the renewing of your mind, that ye may prove what is that good, and acceptable, and perfect, will of God.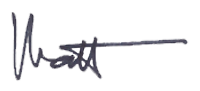 ---
Eric Wilson lecture: Secret Dangers of Martial Arts- Question & Answers (Full Length) HD

The Dragon Revealed (Eric Wilson Testimony) Part I