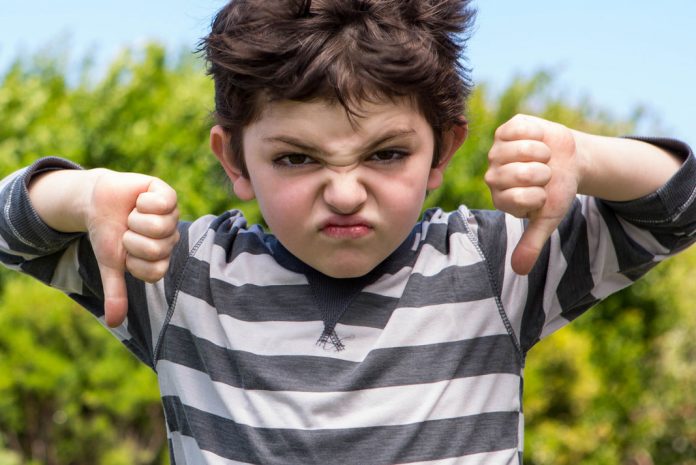 There are a lot of bad web hosts out there..
(..just ask these folks.)
One of the best things you can do for your online marketing needs is to invest in a web host that cares about their clients. If your business isn't appreciated by any company, they don't deserve your money. The mark of a great web hosting company is transparent service you can take for granted.
By contrast, there are a lot of bad web hosts out there. To give you an idea of what NOT to accept in a web hosting relationship, we've placed a few reviews below. If you find you relate to any of these stories, you need to contact us! You've waited too long!
These are actual reviews about real web hosts. Names have been omitted to protect the guilty.
I hate to give anyone a bad review but I'm pretty disappointed in [omitted] for the way that they let my company down with all of our websites. I tried them out because their pricing seemed great, but it just wasn't worth it.
I can't say that I ever got any "support" from them at all. I talked to the same young lady three times (is she the only one there?) and each time she just took my complaint in a bored fashion and never even tried to reconcile the problem or even promise to pass along my complaint to a tech department. I never even got a word back on any of those complaints. Is that called support?
When my website would actually materialize in the browser, it was excruciatingly slow and often didn't render correctly. I can put up with bad customer service as long as I don't need them, but to pay for shoddy hosting is just not an option for me. Perhaps if my websites were "just for fun" hobby sites, but I tend to make a living from the web. I just cannot rely on incompetent hosting if I am trying to pay the rent from sales from those websites.
The only reason that they get a [decent rating] from me is that they are cheap. But just like just about everything else in life, you get what you pay for. I will never be fooled into paying a price that is "too good to be true" again.
I had my websites set up in minutes and it was all automated so I never had a problem here. I just picked out the hosting plan I wanted, uploaded the sites, and they were online. I even set up a few cron jobs successfully with their backend with no problems. However, none of that means anything if they can't keep the website online!
Please look elsewhere if you are looking for dependable hosting solutions. I really hate to give a bad review but I have no choice with [omitted]. They really left me no other choice. From what it looks like with other reviews that I've found, others seem to feel the same way.
My first thoughts of [omitted] was that they were going to be pretty good. I run a website that sells collectables to people around the world and when I first had it designed I saw [omitted] had some of the best pricing online. I wrongly figured that hosting was hosting and quickly realized that all companies are definitely NOT the same.
I can't believe how their staff just can't be bothered with a few questions from a customer. Perhaps if I had purchased a larger hosting package they would have been nicer to me but I was only testing the waters, so to speak before I increased my hosting needs. Every time I called to get my site set up or had a question I was put on hold for a very long time and more than once I heard someone take me off of hold just to put me back on hold and I heard laughing in the background as if they were joking around.
After I FINALLY got my website online, it would hardly ever actually come up. I thought it was my computer but I got others to test it and I eventually got one of my husband's technically-proficient friends to have a look at it to see if I had done something wrong in setting it up. He looked at my entire website and [the hosting company's] administrative interface and told me to call them back and ask to switch servers, which of course, they refused to do.
Their pricing was actually pretty good, which led me to pick them in the first place, but it wasn't enough to keep me as a customer since all of their service was so bad.
This was a positively awful experience. I had never put up a website before but I did do the research before calling with my questions. I was put on hold a number of times and the representatives that I did talk to were very patronizing when they weren't outright rude to me.
I have since switched hosting companies and the difference is night and day. [Omitted] should be ashamed of themselves for allowing their customer service representatives talk to their customers the way that they do and they should be ashamed of themselves for having such awful hosting services.
One of the worst web hosting companies on the planet is [omitted]. I've been in the web development game since 1994 and I've been with many different hosts. From the old days of getting financially slammed by companies like [omitted] to the horrible, but cheap service from [omitted].
The problems were abundant and from everything as minor as server errors that were never corrected to all the sites on my account being hacked due to their lack of control panel upgrades and security holes. Email was almost always down, people in different areas of the world couldn't access my site and worst of all, everyday during Eastern business hours my site was completely inaccessible.
After dealing with the problems for a year I terminated my account with them. Fair warning!: If you do not officially cancel your subscription with them, they will try to charge your credit card on file, or even worse, they will bill your account and you will never get your money back for unused services.
In my experience [omitted] scores a negative -2 stars as they have lousy support, outdated operating systems, antiquated servers and negligible accounting practices. If I were you, I would avoid [omitted] like the plague.
After six years and several domains with [omitted], I've finally had enough and won't be registering anymore domains with them. Furthermore, I intend to let my non essential domains expire (as I'm not going to give them the benefit of the transfer charge). I'll simply register new domains elsewhere, and use the remaining time with [omitted] to redirect to them. I've already let two expire.
Hosting Plans: They offer a 'free' plan which is not free at all. At $25 dollars for the domain, the 100mb of hosting space, with no CGI, Perl or databases, it's far from free.
They also offer an 'ultra' plan (which I don't use) and an 'unlimited' plan (which I do use). Even if you opt for these more expensive plans, they still use your site to advertise themselves. The 'free' scripts are pretty useless, but if you do choose to use them (like a page counter or guestbook), expect to see a [omitted] link button added to your site which re-directs your visitors to the [omitted] main page.
They've just 'upgraded' their e-mail system, and in doing so have removed many of the features that the old system had. The new system is next to useless and I definitely see this as a 'downgrade'. I see this as a platform for them to sell their expensive anti-spam software. Furthermore, you are limited to 30 e-mails per hour. If you pay for Unlimited hosting (with unlimited e-mail accounts), you don't expect to be restricted to 30 e-mails per hour. You pay the extra for the CGI and Perl so you that you can run things like forums. However, even a small forum (where people subscribe to a thread with e-mail notifications) can eat up that ridiculous 30 per hour limit easily. My new host also has limits, but they are 500 per hour (5,000 per day).
As you might guess, I'm far from happy.
At first, I thought [omitted] were ok. Cheap price, standard setup, what's not to like, right? I learned differently after about a week with them, though.
I can see that it probably sucks to be a customer service rep at a company that sucks so bad, but that doesn't give these people the right to be so rude to their customers – particularly if I was being decently polite to them. And it didn't stop at the CSR level, either. I would ask for a supervisor and they would have the same attitude. Instead of getting mad, I just cancelled my account. I figure that if enough people do that (and enough people will with their shoddy service) those people will be looking for a new job and may reconsider their snotty attitude.
[Hosting reliability was] absolutely horrific. This is what led me to call customer service in the first place. I kept getting emails and phone calls from clients and friends that were asking me what was up with my website. I had just changed over from another hosting company that I had a minor dispute with over a billing issue but I had never had problems with them keeping my website up almost all the time. As soon as I switched to [omitted], problems surfaced out of nowhere.
Who needs good pricing if you're not getting any service? I'd rather pay four times as much as long as I knew that my website would be up when my clients visited!
Nothing to really complain about [regarding the setup process], but nothing special, either. Pretty standard setup procedure. I never had to call and ask how to do anything (thank God!!!) but I'm sure that if I did, I would have a lot more to say about them.
I encourage anyone considering using [omitted] webhosting to go elsewhere. I had nothing but problems with this host since day one. I now use [omitted] and I haven't had a problem since. I'm not advertising for [omitted], find your own host if you don't like them, but save yourself the heartburn and skip [omitted].
Egad. You're right. How do I make the switch to Levaire?
You may begin your journey toward peace of mind and worry-free Christian web hosting by beginning the process of transferring your web hosting account(s) by contacting us today.