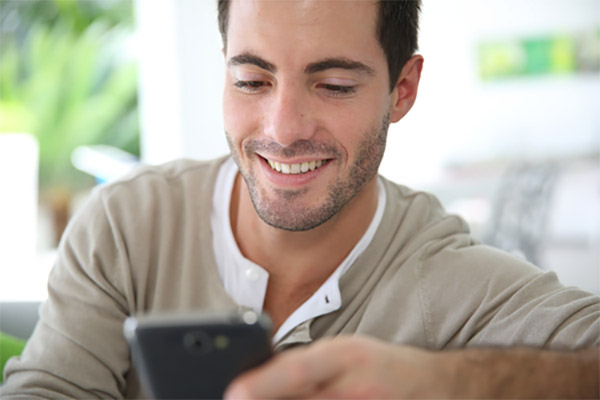 Mobile technology has become a major part of running a church or nonprofit. In fact, two-thirds of organization operators now use a smartphone or tablet or use mobile-oriented technology, according to a Constant Contact survey. Survey respondents reported using mobile technology for everything from social media and email marketing to running mobile point-of-sale transactions and managing operations such as accounting. You can actually run your entire operation from the cloud using your smartphone, whether you're a for-profit company or a church or other nonprofit. Here are some steps to get your business set up and running on the cloud from your mobile device.
Setting up your business
Before you set up your website, there are a few basic steps you should take. One is obtaining a mailbox you can use for your business address when filling out forms. You will also need to register your business with your state and get your federal employer identification number (EIN), which you can do by going to your state department of revenue's website and to the IRS website. If you're a church, be sure to select your type of entity as "church or church-controlled organization" or "other nonprofit entity" on your form SS-4 when applying for your EIN, the IRS advises. One other basic set-up step is getting a business bank account, which you can apply for online from financial providers.
Getting a domain
After getting your business set up, the next step is getting a domain. Choosing a good domain name can improve your marketing and SEO performance. You should select a domain name that is easy to type, short and uses keywords relevant to your target audience.
Getting your website online
To get your domain online, you will need to get a hosting service provider. For a nonprofit website, look for a hosting option suitable for your purposes, such as a package with a virtual private network or regular backups.
Getting a business email address
Most hosting packages provide some space you can use to set up email accounts, which you can use to create a business email address using your site's domain. Another option is to set up a business email with a service provider such as Zoho and customize your email address to use your domain. Using your own domain looks more professional than using a domain that displays a generic email service such as Gmail.
Designing your website
With your hosting service in place, you can start building the design of your site. One way to do this is by using a website builder that lets you build your own site without much technical knowledge, such as Wix and Weebly. Another option is to hire a designer to build a customized site for you. Levaire positions its Carpenter's Path sites to be more robust than the Wix and Weebly's of the world and considerably less costly (we call it the "mission rate") than hiring a custom designer.
Protect yourself
Security is an essential part of running a website. One of the most important steps for securing your site is to regularly create backup copies of your site that can be used to recover your files if you lose access to it due to a technical problem, natural disaster or cyber attack. An enterprise quality cloud-based backup service can let you schedule secure online backups so that you will always be able to recover your site in the event of emergency.
Promoting your website online
With your website online and secure, you're ready to start promoting your site. One of the most efficient ways to promote your site from your smartphone is using social media to share content that engages your audience. Pro Church Tools recommends that you prioritize Facebook, Instagram and Twitter when starting your social media outreach. Share stories and comment on newsworthy events to generate audience interest, and follow up by responding to comments in order to engage your audience.