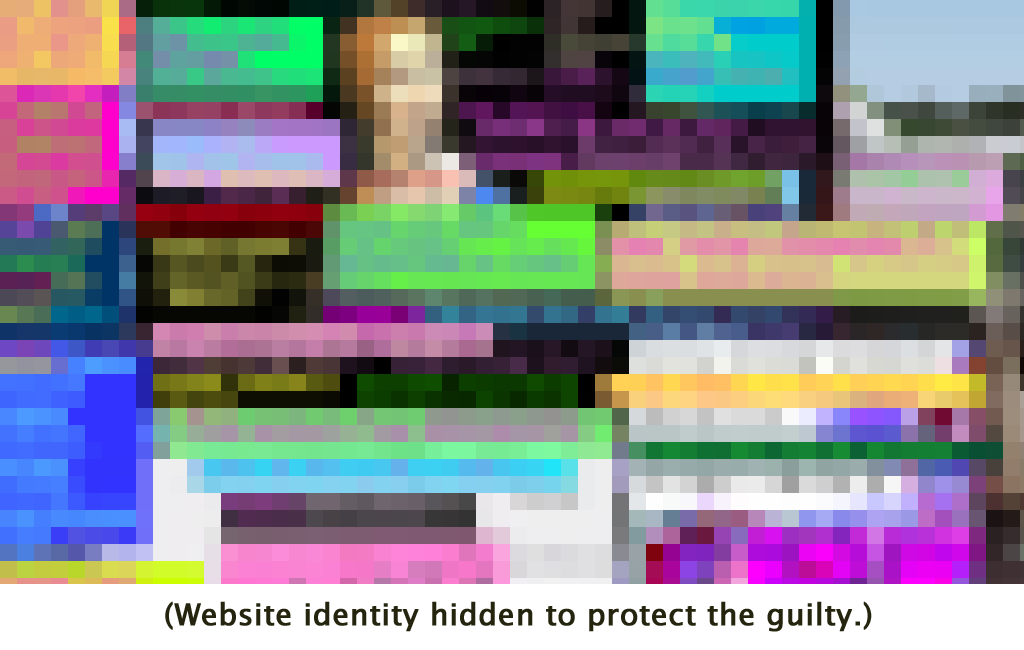 Church websites are often underfunded. While not surprising–as most are are non-profits–this underfunding often leads to ugly websites. No one likes an ugly website. The enigmatic, ubiquitous "they" say the first couple seconds someone visits your site determines whether or not they'll decide to stick around. If your church website is not compelling, don't expect anyone to stay for long. Home-grown church websites have a tendency of falling into the following traps:
1. The Christian colors
Although the pastel collection of Easter colors are beautiful in what they represent, using them all at once on your website may not result in the look you're going for. Websites like this usually end up looking outdated and just plain tacky, so we would recommend avoiding them on your church website. Try using subtle color combinations that are warm and welcoming. Reds, browns, and creams are good examples.
2. Let's talk about your pictures
Many ministries try to expand their photos, adjusting them for the website. This often times makes them warped and stretched. Be sure to get some quality staff photos uploaded. This will help you be more relatable to your website visitors. And speaking of images…
3. Seeing double
Lots of ministries grab stock photos for their websites. This is a great temporary solution but don't keep the photos up longer than needed. It's important to accurately represent the church. People that know your faces are more likely to visit the building.
4. Everything plus the kitchen sink
It's great to have a website filled with content (Google loves that,) but there are exceptions. All your content shouldn't be on a single page, otherwise you're coming on a little strong. Make sure to spread things out a little bit so when someone visits your page they don't have such a full plate.
Having a website is very important but it's almost better to have no church website at all than to feature an ugly one.
---
Levaire offers church web design (including other nonprofit and faith-based organizations)
Your journey into web design begins..
Are you a Christian church or faith-based organization? Our mission is to advance the Kingdom of God by leveraging our skills, talents and abilities. You be our boots on the ground and we'll help you take more ground.
Need a new website for your church or faith-based organization? Look at this…