The Challenge Facing Churches
"According to a recent study, 46% of all people surveyed said a church's website was important in picking a church to visit. Furthermore, 1/3 stated the Internet was the first place they learned about their church." (source: marketersmedia.com)
People looking for a church have the ability to do their own research; they don't have to talk to anyone. Even though people looking for a church to attend may not be too concerned with chatting, most people avoid talking to people they don't know if they can. A great website eliminates the need to say anything and may just get people walking in the church doors.
Passing a basket around your church is outdated and may make people self-conscious. A good church website has the option to feature a donate button, thereby changing the entire giving process. No awkward basket passing; they just give when they're able and what they really would if no one was watching. Better: Now you can help them automate their giving, allowing them to set it and forget it.
Prayer requests and communication is more possible now than it has ever been. A church website can host constant and instant communication whenever the trials of life present themselves.
The church website can direct people straight to the building, especially with search engine optimization help from companies like Levaire. The website can be found faster than ever, helping potentially helping people find your ministry.
Networking happens at light-speed. A website can be linked to many other websites to greatly increase the likelihood that people will find it. Email is a fast and effective tool to link people together and build relationships. The reach of a church or business is far greater with the leveraged help of a website and the Internet.
---
Our Solution: Carpenter's Path
First, know we used to make websites for whomever approached us. This has changed. After a year of transitioning hundreds of secular accounts to other shops, we now manage websites for only a handful of those long-time, fiercely-loyal clients.  At this time, we accept only Christian churches and faith-based organizations as new clients. (Read more about this decision here in our history.)
We provide a single, clean, professional design. This helps the client know exactly what their site will look like and what tools they'll have available to them. A single design makes things wonderfully sustainable for us and fantastically affordable for our clients.

Welcome to Carpenter's Path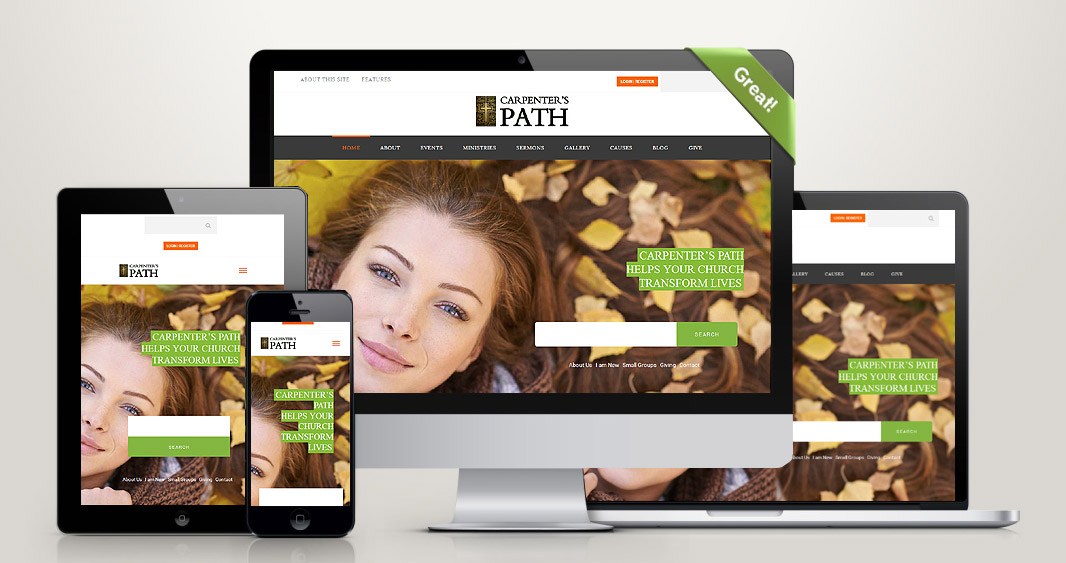 Carpenter's Path is a demo of what your church or faith-based website could look like. It's designed to make your church website attractive and effective. Your Carpenter's Path site is based on the world-famous WordPress, so it's easy to use and doesn't require any technical experience. Simply change text and images and you're ready to go.
View the Carpenter's Path Demo Site Now »
You get access to everything you see on Carpenters Path, which includes:
Fill in your site with all of your own content (videos, pictures, and more)
Sermon management
Staff directory
Calendar and event registration
Online giving
Church blog
Photo galleries
Member manager
Social network support (Facebook, Twitter, YouTube, etc.)
Rotating slideshows
Contact page
Prayer request wall
Small group management
Ecommerce shopping cart
Website search
Search-engine friendly
Mobile-friendly design
Multiple-user friendly
Automatic spam protection
Website firewall protection
Nightly, weekly, and monthly back-ups
Site analytics
And more!

Don't let your ministry promote poor quality.
Take the Carpenter's Path.
---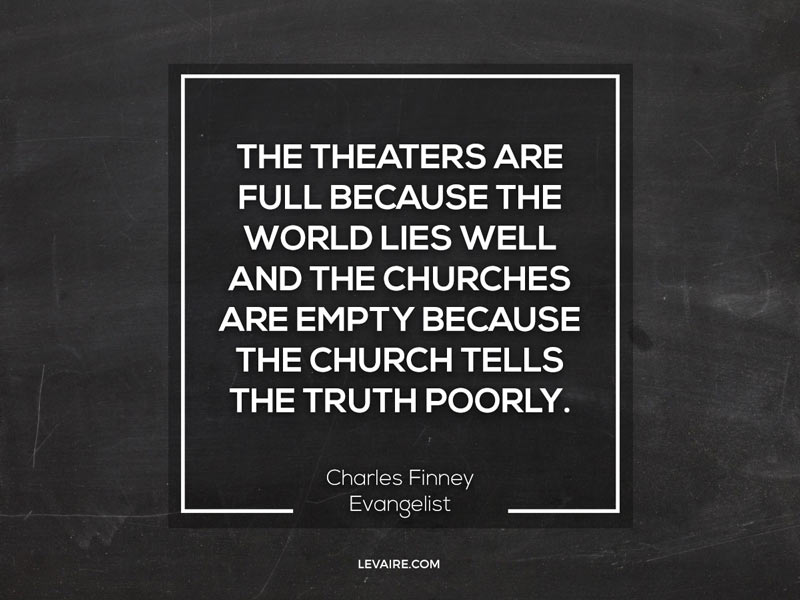 ---
Disclaimer – Any media (photo, video, etc.) used in previews or demos for this church website design will need to be replaced or licensed separately.