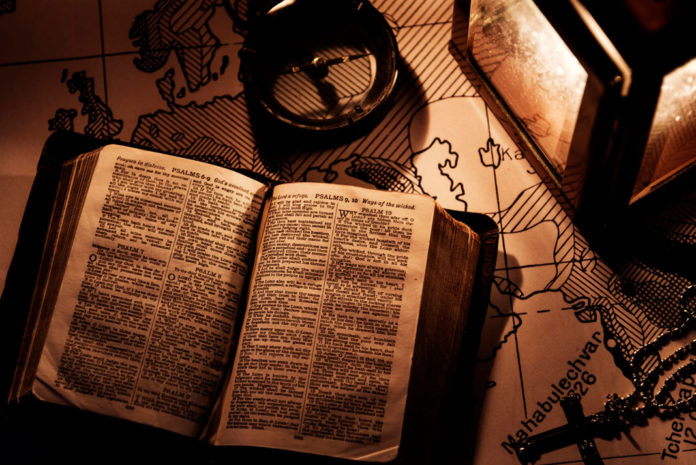 The plan of God can seem like a maze at times. Where to turn? What to do? Who to date or marry? Sometimes there are so many options, we can enter "decision paralysis" that leads to procrastination. We can be caught like a "deer in the headlights," frozen in indecision.
As we fellowship in the person of Christ, He will commission us. We begin to discover results are not the most important thing, but what happens within us! Our mission becomes more than just an event; it becomes an encounter with God. As we are conformed to His image, the reality of God is expressed. We often limit God to task orientation when God wants to lead us into His reality.
As we learn to quiet ourselves and fellowship in the Spirit, awareness of the burdens of others will come into focus. What touches the heart of God will touch our hearts and His ministry and direction will be made known. The Christian life is a marathon, not a sprint; be fruitful where you are and—in God's season—He will move you.
Rest and enjoy Him in this moment and don't be anxious about the next step; He is preparing you for it now.
We are More Than Opportunists
An opportunist who leverages people and situations to find the best option may consider the pros and the cons to their decision. Realism and optimism often interpret the options at hand, but deductive reasoning and rationale are not enough; busyness can drive us and sometimes the next step is unclear. It is easy to second-guess our direction, but to be led by God is our heart's desire.
In Romans 8:14, to go beyond feelings and validations of others into the faith realm—this is what we want! Instead of looking for the best option to benefit ourselves, we seek Him for His purpose to be fulfilled. Learning His purpose defines our purpose. As we look to Jesus, we hear His still, small voice of Isaiah 30:21: "Whether you turn to the right or to the left, your ears will hear a voice behind you, saying, 'This is the way; walk in it.'"
In honoring Jesus and giving Him glory, this is true success. Success can be defined as finding the will of God—and doing it.
We are More Than Dreamers
The imagination is very powerful. The fantastic and unrealistic are both found here. Without a dream, we can limit our reality to our own limited resources. Divine direction starts with a faith dream. Joseph's brothers mocked Joseph by calling him a "dreamer". Joseph heard from God and was walking in the reality of the promise before it happened. He spoke and made decisions based on that promise. Joseph brothers were jealous because they were comparing themselves with their brother rather than seeking God for their own heart vision.
Moses sought the Lord and recognized where God's presence was, that was where he was going to be. Exodus 33:15-18: "Then Moses said to him, 'If your Presence does not go with us, do not send us up from here. How will anyone know that you are pleased with me and with your people unless you go with us? What else will distinguish me and your people from all the other people on the face of the earth?' And the Lord said to Moses, 'I will do the very thing you have asked because I am pleased with you and I know you by name.' Then Moses said, 'Now show me your glory.'" Discern where God's presence is, abide there, and He will lead you through the obstacle course of life. He will lead you faithfully as we steadfastly seek him.
So much meaning can be found in what we are doing. The world often defines a man by what he does. Man can re-invent himself to achieve his dream. In the kingdom of God, we are called "unto" Christ before called "out" into ministry. To be called "unto" means there is a fellowship in the mystery of His presence. From this place of communion, faith is born. From this place of worship, we have eyes and ears of faith and obstacles are stepping stones in His perfect plan.
We can complicate God's direction by so many questions, these answers seem so relevant and important, but God will supply each piece as is needful. His provisions will define our needs. Psalms 23:1-3: "The Lord is my shepherd, I lack nothing. He makes me lie down in green pastures, he leads me beside quiet waters, he refreshes my soul. He guides me along the right paths for his name's sake". As we learn to walk with Him, His purpose will be fulfilled in us. Habakkuk 2:3: "For the revelation awaits an appointed time; it speaks of the end and will not prove false. Though it lingers, wait for it; it will certainly come and will not delay." Our prayer is, "Lord, please lead us deeper and cause us not to get ahead of you in our minds. Your plan and timing are perfect! Amen."
Andrew Murray was a man of prayer. He often sought the Lord for direction in his life. He wrote this piece of wisdom in 1901 on waiting and working:
It is only as God works for me, and in me, that I can work for Him.
His work for me is through His life in me.
He will most surely work, as I wait on Him.
His working for me and my waiting on Him has but one aim—to fit me for His work of saving men.
We are More Than Hunters
Hunters are calculated and methodical to get their animal of choice. Need and impulse drive them.  Are we letting need move us or are we allowing the Holy Spirit to add to our lives? Steps of faith move us along in love. Jesus was moved with compassion and not only need as He ministered to others in Matthew 14:14. Often, He stopped and waited for His Father's leading. He would move slow so He wouldn't miss the smallest of opportunities. He would launch out with speed to be one step ahead of the devil. Jesus movements were motivated by his eternal love and plan. He would sow the precious seed, water the precious seed and reap the harvest of the precious seed.
You may be stopped in a holding pattern today. Know that God is always working. Maybe you are moving slowly and it feels as though the world is passing you by; the Lord is working. Or maybe you are moving Mach 2 with your hair on fire; be God-conscious and not task-oriented. (It is God who is working.)
God does the work first in us then through us for His glory. We are the Lord's, the work is the Lord's, and the consequences are the Lord's!
The Pure in Heart will See God
Colossians 1:9 shows us that God will give knowledge of His will to those who wait on Him. Here are some ways to make steps forward:
Pray specifically about all that is on your heart.
Do what you know to do now.
Continue with what God has told you to do until He introduces the next step.
Master what you're doing in preparation to grow.
Celebrate all that you can where you are now.
Avoid giving into discontentment.
Careful how you measure success.
Equip, empower and encourage others.
Recently, I have found this verse to be very inspiring in regard to direction. 2 Thessalonians 3:5 says, "May the Lord direct your hearts into God's love and Christ's perseverance." The will of God is revealed here, that we would be in a place where there is a personal revelation of the unconditional love of God.
From this communion, we are commissioned in the right motivation. We are God conscious, not just task oriented. Lamentations 3:24-26 teaches, "I say to myself, 'The Lord is my portion; therefore, I will wait for him. The Lord is good to those whose hope is in him, to the one who seeks him; it is good to wait quietly for the salvation of the Lord.'"
Commune with the living God in thanksgiving and your eyes and ears will be opened to His burden and His way.
Now Prepares Us for Next
Don't be in such a hurry to rush beyond where you are now; God is equipping you for the next season in your life and ministry. Learn all you can where you are and allow yourself to be seasoned and sharpened. Learning the lessons now will reduce learning the same lesson over and over. Solomon said wisely in Proverbs 18:12, "Before a downfall the heart is haughty, but humility comes before honor."
Enjoy where you are and bloom where you are planted.