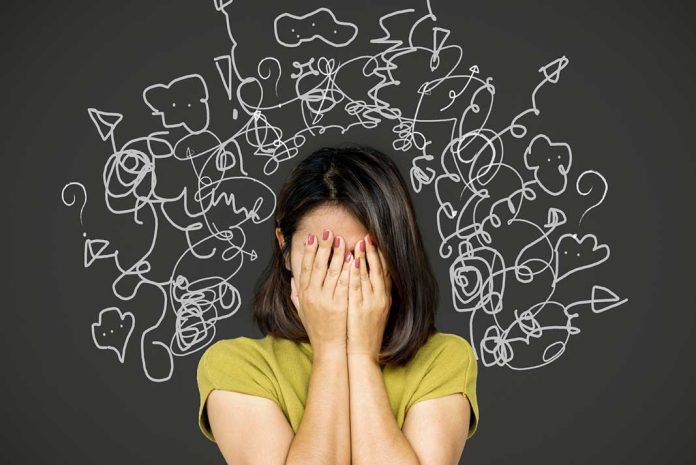 There is so much in this crazy world in which we live that competes for our attention. Life is confusing. Thinking clearly in the midst of all the obstructions and noise has become more difficult than ever. To know what I believe and why I believe is a mountain the believer must climb to find peace of mind. In James 1:5-8, the one who lacks wisdom is encouraged to ask of God, in faith and without doubting, and God would answer. Otherwise, he will be "like the surf of the sea, driven and tossed by the wind." This man cannot expect to receive anything from God since he is "a double-minded man, unstable in all his ways." The Greek word for double-minded is dipsychos and it literally means two souls or minds and is the foundation for his doubt.
To understand double-mindedness is to acknowledge the spiritual warfare each believer faces. In Galatians 5:17, "For the flesh sets its desire against the Spirit, and the Spirit against the flesh; for these are in opposition to one another, so that you may not do the things that you please." In Romans 7:14-15, Paul tells us that, "For we know that the Law is spiritual, but I am of flesh, sold into bondage to sin. For what I am doing, I do not understand; for I am not practicing what I would like to do, but I am doing the very thing I hate." The man of the flesh is being controlled by his fleshly desires and is not capable of consistently doing what he wishes. Paul tells us that the root cause is the law of sin and death "waging war against the law of my mind and making me a prisoner of the law of sin which is in my members" (Romans 7:21-24).
Are we lukewarm?
This terminal condition is influenced and promoted by the believer's relationship to the world around him. In Revelations 3:15-18, Jesus addresses the Laodicean church as being "rich, and have become wealthy, and have need of nothing". As a result, they "do not know that you are wretched and miserable and poor and blind and naked." Because they are so comfortable in their surroundings and their possessions, Jesus tells them they are lukewarm, apathetic rather than hot or cold. It appears that their apathy is directly related to their double-mindedness and is caused by their relationship to their environment. Unhealthy attachments to the material realm distort the mind's ability to think clearly and recognize spiritual realities.
The mind governing the spiritual man is uniquely different than that of the man of the flesh. Scripture tells us that the central issue is the condition of the heart. In James 4:8, "Draw near to God and He will draw near to you. Cleanse your hands, you sinners; and purify your hearts, you double-minded." The avenue to overcoming double-mindedness is a pure heart. But what exactly does that look like? Jesus gives us the answer in Matthew 5:8, "Blessed are the pure in heart, for they shall see God." The Greek word for pure is katharos and it means not only clean and pure, but also real and genuine. It means the believer is transparent with no secrets. He is willing to face any failure head-on, without hiding. He is honest.
Psalm 51:6-10
"6 Behold, You desire truth in the innermost being, and in the hidden part You will make me know wisdom. 7 Purify me with hyssop, and I shall be clean; wash me, and I shall be whiter than snow. 8 Make me to hear joy and gladness, let the bones which You have broken rejoice. 9 Hide Your face from my sins and blot out all my iniquities. 10 Create in me a clean heart, O God, and renew a steadfast spirit within me."
In this psalm, David acknowledged his sin before God, admitting his sin is against God Himself in verse 4. He is ready to come clean and face the music, whatever that may be. He also recognizes he needs God to make his heart pure and clean; this work is beyond him. Hyssop was used in the sacred purification rites and David was asking God to purge, to remove from within him his sin problem. He continued by asking to hear joy and gladness, evidence that his sin was resolved. Finally, he asks God to create (bara – create from nothing) a heart that has had the guilt and shame removed from the emotions and conscience. A steadfast spirit is one that is committed to righteousness. David understood that sin has its own energy and is offset by a steadfastness to integrity.
The importance of a pure heart
These verses from Psalm 51 tie in nicely with Psalm 24:3-6 where David speaks of the one who "ascends into the hill of the Lord." He is the one who, "has clean hands and a pure heart, who has not lifted up his soul to falsehood and has not sworn deceitfully." In verse 6, he is the one who seeks God in every generation. Who better to learn this lesson from than the one who was after God's heart (Acts 13:22).
In the New Covenant age, everyone whose hope is fixed on the promise that, "We know that when He appears, we will be like Him, because we will see Him just as He is. And everyone who has this hope fixed on Him purifies himself, just as He is pure" (1 John 3:2-3). The one who places his confidence in the promise that he will be like Jesus is purified in that hope. In 2 Corinthians 7:1, "Therefore, having these promises, beloved, let us cleanse ourselves from all defilement of flesh and spirit, perfecting holiness in the fear of God." The believer who focusses his attention on the person and work of Christ (Hebrews 12:2) has been motivated to avoid anything that would defile him and is perfecting his holiness in that relationship.