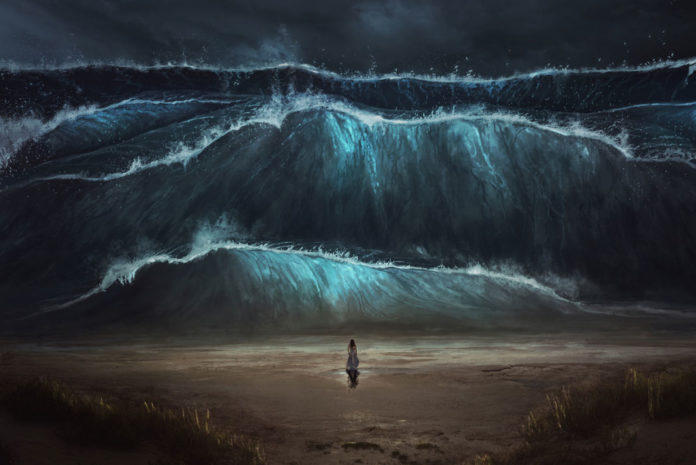 "The LORD is my light and my salvation — whom shall I fear? The LORD is the stronghold of my life — of whom shall I be afraid?" –Psalm 27:1
It is one of the most powerful quotes from the Bible against all none. It makes one think about the courage and confidence that we can build up with the Lord's help. We do not need to worry about the direction of our lives nor the world so long as God is within our domain. We all experience different events that come within our lives. Some of these events we consider to be good, like getting admitted to the college of our choice. Others we feel are not so good. The not-so-good events are what can hamper us and keep us down if we let them. These are potentially events that could change our lives and not for the better.
You may have lost your child in an accident and have become depressed. This depression may lead to a whole host of other things, including substance abuse or suicide. It is during these times we must turn to the Lord to be reminded of the strength we have to overcome these situations. "Be strong and courageous," Deuteronomy 31:6 states. "Do not be afraid or terrified because of them, for the LORD your God goes with you; He will never leave you nor forsake you."
Moses reminds us that every day of our lives, the Lord is with us. There's no doubt that God is watching over us. In fact, we are to always remember that God experienced the troubles of man when He sent His only son, Jesus, down to earth. He experienced some of the most horrific experiences man can experience. Ultimately, Jesus died for our sins and to make humanity better than it's been. He was an example of how we ought to be, despite our bad habit of allowing life's events to turn our lives for the worst.
"Jesus Christ is the same yesterday and today and forever" –Hebrews 13:8
Despite having been through every horror man might go through in life, Jesus remained whole always. Paul reminds us of this in his epistle to the Hebrews. How may we best exemplify the example of Jesus and God? It's tough. There's no question about it. Going through life, we may be going down the same path as the person who lost their child. For you, it could be you got in trouble in school for accumulating too many tardies. Now, you face detention because you did not follow the rules to be timely. It could sting quite a bit because you knew from the beginning that you needed to be in class.
However, you might have a very valid excuse that was not accepted by the school. Your father or mother could have been running late and that may have led you to being late. There's not much you can do in a situation where you are dependent on someone else. Sometimes, these things happen. It's just life, as we often hear. Yet, it might frustrate you into anger and depression beyond no end. Your parents could be unhappy because this happens. Regardless, the Lord is with us forever. Jeremiah, the prophet, reminds us of this:
"Yet this I call to mind and therefore I have hope: Because of the LORD's great love we are not consumed, for his compassions never fail. They are new every morning; great is your faithfulness." –Lamentations 3:21-23
Hope is one of the strongest things we can have in life. Above all else, it's something that can keep us going throughout the most difficult times of our life. At some points, it could be difficult to see there is any hope of moving on or getting out of something challenging. The quote from Jeremiah reminds us there is a way forward. In all of His certainty, the Lord made us as we are. There are certain things we will never be able to change about ourselves and we only have so long on this earth to live and prosper with others. The best thing we can do is to help others and ourselves move through these troublesome times and place our hope in Him.
---
Thomas Zimmer is a writer whose work has appeared online and in print. His work covers a variety of topics, including politics, economics, health and wellness, consumer electronics, and the entertainment industry.