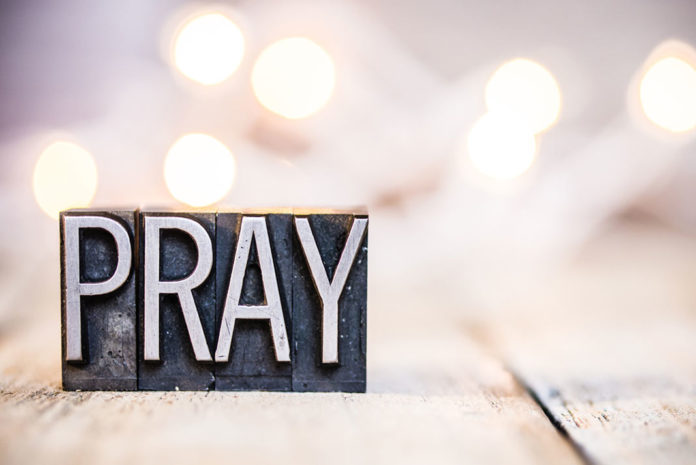 If you're reading this article, you may be in the challenging position of loving someone suffering from addiction. Addiction takes many forms. We usually think of addiction in terms of drug and alcohol addiction, however we know addictive behavior may also extend to gambling, work, pornography, food—even shopping and video games.
As a believer, you bring the heavy artillery of heaven to the war against addiction. (Matthew 18:18) This is no light matter! There is great power in praying God's Word back to Him from a heart of love. Intercession is sacrifice and faith; you are laying down your life in those minutes or hours to step into faith that your heart-felt prayers will be met by God's grace, who delights in releasing healing and restoration.
Note: There may be a temptation to pray these intercessory prayers a few times and then succumb to despair if you don't see positive change in your loved one right away. You do not use these scriptures to cajole, convince or bargain with God. You are warring on behalf of your loved one who is under spiritual, physical or emotional oppression.
Remember: the weapons of our warfare are not carnal, but mighty through God for pulling down strongholds. (2 Corinthians 10:4)
Trust God to hear your prayers. Your desire for your loved one to be restored is utterly eclipsed by God's desire for them. "Rejoice in hope, be patient in suffering, persevere in prayer" (Romans 12:12) and do not "grow weary in doing good, for in due season we shall reap, if we do not give up." (Galatians 6:9)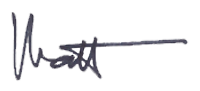 ---
Prayers Against Addiction
"Jesus, You say Your yoke is easy and Your burden is light. (Matthew 11:30) We know if we are not feeling light, we are operating under the yoke of another. Lord, You came to set the captives free (Luke 4:18) and who the Son sets free is free indeed! (John 8:36) I declare Your freedom over ________! Thank You, Jesus!"
But every man is tempted, when he is drawn away by his own lust, and enticed. Then, when lust has conceived, it brings forth sin: and sin, when it is finished, brings forth death. (James 1:14-15)
Jesus answered them, Truly, truly, I say to you, whosoever commits sin is the servant of sin. (John 8:34)
"Father, I thank You that ________'s taste for ________ is drying up! No more does he/she yearn for it. No more does he/she seek it in secret. Bring his/her addiction to ________ into the light. (Ephesians 5:13) I remit the spirit of addiction over them; thank You for bringing them into Your wisdom."
Wine is a mocker, strong drink is raging: and whosoever is deceived thereby is not wise. (Proverbs 20:1)
Have no fellowship with the fruitless deeds of darkness, but rather expose them. For it is shameful even to mention what the disobedient do in secret. But everything exposed by the light becomes visible, for everything that is illuminated becomes a light itself. (Ephesians 5:11-13)

"Father, is this not the fast that You have chosen: to loose the bonds of wickedness, to undo the heavy burdens, and to let the oppressed go free and break every yoke? (Isaiah 58:6) I thank You for setting ________ free of ________!" (Note to intercessor: Have you considered fasting on behalf of your afflicted loved one?)
For they that are after the flesh do mind the things of the flesh; but they that are after the Spirit the things of the Spirit. For to be carnally minded is death; but to be spiritually minded is life and peace. (Romans 8:5-6)
Walk in the Spirit, and you will not fulfill the lust of the flesh. (Galatians 5:16)
For the grace of God that brings salvation has appeared to all men, teaching us that, denying ungodliness and worldly lusts, we should live soberly, righteously, and godly, in this present world; (Titus 2:11-12)
For all that is in the world, the lust of the flesh, and the lust of the eyes, and the pride of life, is not of the Father, but is of the world. (1 John 2:16)
"I pray a hedge of thorns around ________, that those with wrong influence will lose interest and leave him/her alone. I pray this in the mighty name of the Lord Jesus Christ and by the power of His living blood."
Therefore, behold, I will hedge up thy way with thorns, and make a wall, that she shall not find her paths. (Hosea 2:6)
Do not be misled: "Bad company corrupts good character." (1 Corinthians 15:33)
"Jesus, You lived a perfect life to be the perfect sacrifice for our sins. You didn't die because we are sinners; You died because we sinned. You came to restore Your image in us, the image lost at the Fall. You conquered death in the grave to restore us as sons and daughters. Your shed blood paid a high price for us, which means—in Your eyes—we must have amazing value. Thank You for loving ________."
For we do not have a high priest who cannot be touched with the feeling of our afflictions; but was in all points tempted like as we are, yet without sin. Let us therefore come boldly unto the throne of grace, that we may obtain mercy, and find grace to help in time of need. (Hebrews 4:15-16)

"Thank You for turning ________'s heart to You; I know if he/she abides in You—if his/her heart is on You—everything else that is not of You will fall away."
Humble yourselves in the sight of the Lord, and He shall lift you up. (James 4:10)
And call upon Me in the day of trouble: I will deliver you, and you shall glorify Me. (Psalm 50:15)
I can do all things through Christ who strengthens me. (Philippians 4:13)
Then they cry unto the Lord in their trouble, and He saves them out of their distresses. He sent His Word, and healed them, and delivered them from their destructions. (Psalm 107:19-20)
"Papa, You are gathering to Yourself a holy people (1 Peter 2:9, Ephesians 5:7); do not let ________ go astray like a lost sheep; You love him/her. Thank you for correcting him/her (Proverbs 3:12) and bringing him/her into accordance with Your perfect will. (Psalms 119:176)"
Now the works of the flesh are revealed, which are these: adultery, sexual immorality, impurity, lewdness, idolatry, witchcraft, hatred, strife, jealousy, rage, selfishness, dissensions, heresies, envy, murders, drunkenness, orgies, and the like. I warn you, as I did before, that those who do such things shall not inherit the kingdom of God. (Galatians 5:19-21, 1 Corinthians 6:9-12)
"May ________ see his/her addiction the way You do, Father; You are replacing his/her feelings of (invincibility, lust, pleasure, craving, etc.) with humility, conviction and confession. It is not shame or condemnation, but Your goodness that leads us to repentance. (Romans 2:4)"
Submit yourselves therefore to God. Resist the devil, and he will flee from you. Draw near to God, and He will draw near to you. Clean your hands, you who have sinned; and purify your hearts, you double-minded. Be afflicted, and mourn, and weep: let your laughter be turned to mourning, and your joy to heaviness. Humble yourselves in the sight of the Lord, and He shall lift you up. (James 4:7-10)
"Father, there is nothing we cannot face when You are for us. Holy Spirit, You are giving ________ the strength and presence of mind to turn away from ________. He/She is learning to turn to You when he/she is tempted."
There hath no temptation taken you but such as is common to man: but God is faithful, who will not suffer you to be tempted above what you are able; but will with the temptation also make a way to escape, that you may be able to bear it. Wherefore, my dearly beloved, flee from idolatry. (1 Corinthians 10:13-14)
Encouragement for you who love someone suffering from addiction
And the prayer of faith will save the sick, and the Lord will raise him up; and if he has committed sins, they will be forgiven. Confess your faults one to another, and pray one for another, that you may be healed. The effectual fervent prayer of a righteous man avails much. (James 5:15-16)
Then will you call upon Me, and you will pray to Me, and I will hear you. And you will seek Me, and find Me when you search for Me with all your heart. (Jeremiah 29:12-13)
And not only so, but we glory in tribulations also: knowing that tribulation works patience; And patience, experience; and experience, hope: And hope makes us not ashamed; because the love of God is shed abroad in our hearts by the Holy Spirit which is given to us. (Romans 5:3-5)
If you remain in Me, and My words remain in you, you will ask whatever you desire, and it shall be done for you. (John 15:7)