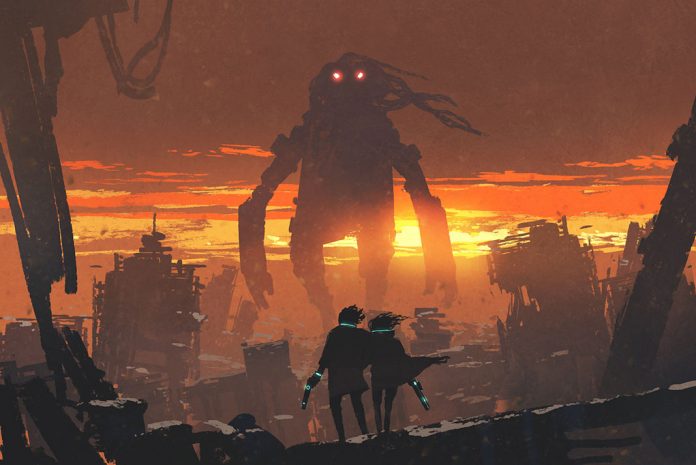 "Put on all the armor that God gives you, so that you will be able to stand up against the Devil's evil tricks. For we are not fighting against human beings but against the wicked spiritual forces in the heavenly world, the rulers, authorities, and cosmic powers of this dark age." ~Ephesians 6:11-12
What is spiritual warfare?
It is an intense battle in the unseen and supernatural dimensions where God is all powerful and Satan is in revolt. No one is free from the spiritual warfare. We are all affected by it in one way or the other. Although the spiritual warfare is not visible to the human eye, it is absolutely real and can be felt by the followers of Christ. This spiritual battle we are talking of is mentioned a couple of times across the Holy Scriptures. It is particularly dealt with in Ephesians 6:12 where Apostle Paul calls on all Christians to put on the armor of God for spiritual battle against the evil forces and principalities in the high places.
Why should we go into spiritual battle against the prince of darkness?
It's but normal to ask why we should get into battle against the prince of darkness and his agents? Truth be told, the Devil and his agents have already launched the attack. Failing to defend ourselves will let us into his hands. Being in the hands of the prince of darkness is the deadliest and most horrible nightmare to live. He won't hesitate to apply John 10:10 which portrays him as a thief who comes only to steal, destroy, and kill.
The Devil is specialized in stealing our spiritual and physical blessings. This explains why many are currently struggling in bondage. They work more than all but there is nothing to testify for their hard work. Such people have been tight down by the Devil who is seriously working against their progress and happiness. The Devil has stolen the sound heath of many and dropped them into rivers of sicknesses. He does not waste time in attacking our finances, jobs, marriages, families, and above all our faith in God. That's why we must fasten our armor and stand against him. On the cross at Calvary, Christ gave us complete victory over the Devil and his agents. It is left for us to claim this victory in faith as we enhance prayerful lives and remain faithful to God's commands.
How do we fight the spiritual battle as followers of Christ?
Although spiritual warfare is a Biblical term that sounds harsh, we must take it that way because it was inspired by God. The term was used by Apostle Paul to call on us to intensively prepare for real battle against the evil forces that rule in the heavenly places. It is high time that every Christian realize that what we are undergoing on earth is more than a mere struggle. Note that we are not on earth alone, there are spirits fighting our well-being. God has given us specific tools or weapons to overcome these spirits in the name of Jesus Christ. The composition of our armor for the spiritual battle can be found in Ephesians 6:14-18: "Stand therefore, having your loins girt about with truth, and having on the breastplate of righteousness; And your feet shod with the preparation of the gospel of peace; Above all, taking the shield of faith, wherewith ye shall be able to quench all the fiery darts of the wicked. And take the helmet of salvation, and the sword of the Spirit, which is the Word of God: Praying always with all prayer and supplication in the Spirit…"
What does it take to stand firm as a spiritual warrior in Christ and experience victory over the Devil?
1. Praying in the spirit
A prayer in the spirit is one which flows from the understanding of God's word which is written in our hearts. Such a prayer reflects our relationship with God since its roots are grounded in God's word. Apostle Paul understood this spiritual truth and pointed to the fact that God's word is the spiritual sword which overcomes the prince of darkness through Christ. Such is what we call the scriptural prayer. It is one of the most powerful forms of prayers because it is aligned with God's holy will. Hence, you should not perceive the act of praying in the spirit as some strange or mystical experience. Rather perceive it as a way of praising, thanking, and calling God to intervene in our lives according to what his word says. His word says that we are victorious through Christ and such a prayer comes in to confirm this saying.
2. Praying without ceasing
Jesus Christ started with prayers and ended with prayers. He taught all his followers how to pray and the importance of praying without ceasing. On several occasions within the scriptures, we are told how Jesus Christ passed most of his nights praying. There is power in prayers. By praying without ceasing, we are inviting God's will in our lives and strengthening ourselves against the attacks from the prince of darkness and his agents. An intense prayer life takes the followers of Christ into higher spiritual dimensions of victory over the Devil. We serve a God who is willing and ready to hear and answer the prayers of the faithful. Bring everything to him in prayers and you'll live to testify his goodness in your life.