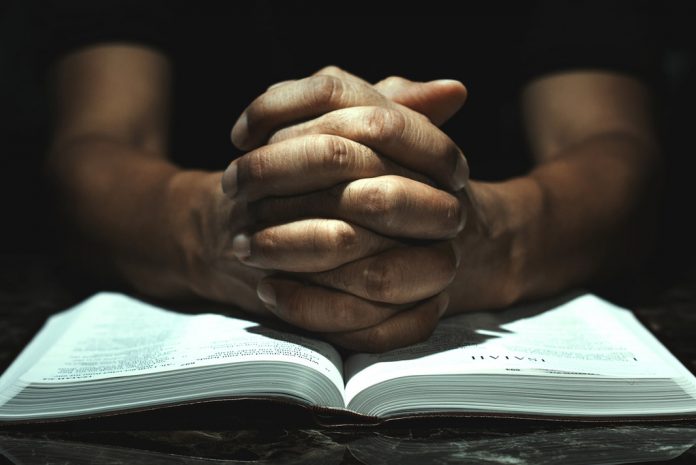 The Bible has much to teach us about prayer, but does it have any specific lessons on prayer that a pastor can learn?
Here is a list of eleven prayers prayed in the Bible and how they can be utilized as targeted prayers for pastors to pray.
1. The prayer of Jesus in the garden of Gethsemane
"Nevertheless not my will, but Thine be done." (Luke 22:42-43)
Jesus knew His purpose from the start. He articulated it to His mother and father in Luke 2:49, when He boldly declared He must be about His Father's business. But all this confidence and assurance of His purpose came under its heaviest pressure in the garden of Gethsemane. When hit with the harsh reality of what would happen soon, Jesus began to waver at His purpose! There are few, if any, truly called ministers who have never faced, or will never face the same dilemma. Like a knee-jerk reflex, the prayer most readily blurted out is "Let this cup pass from me!" Jesus did it, praying an honest prayer for how He felt—but He didn't stop there. He surmounted fear with a prayer of surrender, thus setting the stage for an angel to minister to Him the strength He would need for the journey.  I think getting an angel to minister to you is enough motivation for any pastor to pray this prayer of Jesus.
2. The prayer of Jabez
"Oh that thou wouldest bless me indeed, and enlarge my coast, and that thine hand might be with me, and that thou wouldest keep me from evil, that it may not grieve me!" (1 Chronicles 4:9-10)
Is your ministry in a rut? Does the enemy have you stuck in stagnation? Perhaps it's time to pray the prayer of Jabez. Now we know that challenges and seasons are expected in any pastoral ministry. But there is also the reality of demonic oppression that will stifle the spiritual productivity and purpose of a pastor and his ministry. In these situations, a wise pastor should deploy the prayer of Jabez. Pray this prayer to press into the promises that God has given to you. Use it to resist every principality that is intent on blocking God's full will for your ministry and purpose. Use it to humbly and earnestly appeal to God for the release of His favour over your ministry.
3. The prayer of Solomon for his role as king
"Give therefore thy servant an understanding heart to judge thy people, that I may discern between good and bad" (1 Kings 3:6-14)
If you're a new minister just starting the daunting duties of pastoral leadership, or—if you have been in the ministry for decades—the prayer of Solomon should never be forgotten. Solomon, in 1 Kings 3:6-14, had not yet been endued with the supernatural gift of wisdom. Yet, he was still wise enough to ask for understanding to lead and judge 'so great a people'. The people of God should always be viewed as 'so great a people', who deserve being led by one who is himself led: by the Holy Spirit. The task of spiritual leadership should be met with a humble plea for Divine wisdom and understanding for the myriad of issues that a pastor will face every day. The prayer of Solomon is one for every pastor to cling to.
4. The prayer of Jehoshaphat when confronted by three armies
"for we have no might against this great company that cometh against us; neither know we what to do: but our eyes are upon thee" (2 Chronicles 20:6-12)
The spiritual battles faced by a true minister are numerous and varied. They can even reach the point of causing a pastor to feel worn out and overwhelmed. When Jehoshaphat was made aware of the great multitude coming against him, it was enough for him to faint with fear. Such is the warfare a pastor faces at times. It is a multifaceted and vast attack, with no clear solution in sight. Any servant of God in such a position should grab hold of Jehoshaphat's powerful appeal to the God in Heaven. Put all your hope in His help. Confess your impotence and ignorance in light of what you are faced with. Pray the prayer of Jehoshaphat and let your eyes be on the Lord.
5. The prayer of Stephen at his stoning
"Lord, lay not this sin to their charge." (Acts 7:59-60)
Western Christianity tends to forget the reality of severe persecution faced by our brethren in other parts of the world. Many believers, including pastors, encounter daily threats to their property and lives, just for being connected to Jesus. The prayer of Stephen when he was being stoned to death, is a prayer that every Pastor should pray when he is attacked for his faith. For other ministers who may not face blatant physical assaults, this same prayer of forgiveness is still applicable. Criticism, slander, mockery and the like, must still find the pastor praying as Stephen prayed. Jesus proclaimed this principle in Matthew 5:44, when He taught His disciples to pray for those who spitefully use and persecute them. Praying this prayer will honour God, and pave the way for many persecutors to be saved! There's also an added bonus: it will guard the heart of a pastor from becoming trapped in the web of bitterness.
6. The prayer of Abraham's servant
"let the same be she that thou hast appointed for thy servant Isaac" (Genesis 24:12-52)
Premarital counseling is one of the services many pastors offer to their members. It is meant to be preparation for marriage and the challenges that can arise in it. In spite of having formal training and certification in counseling, a pastor must always approach premarital counseling with a humble and deliberate dependence on God for His leading. It is a situation that requires discernment and sensitive discretion, and every pastor should pray for Divine guidance. What does God have to say about the couple before you? Is he or she the one God has appointed for the other? Pray that the Holy Spirit will give you the words to say. Let Him show you the areas to address in your counseling sessions. Pray with the couple. Pray the prayer of Abraham's servant and ask the Lord to reveal if the starry-eyed sweethearts are really the ones God has appointed for each other.
7. The prayer of Ezra for the sins of the people
"We are before Thee in our trespasses: for we cannot stand before Thee because of this." (Ezra 9:6-15)
When Ezra heard of the transgression of the Jewish remnant, he was stunned. The news drove him to tear his garments, and even to pluck hair from his own beard and head! He then prayed. With shame, Ezra stood in the gap for God's remnant, always confessing inclusively. He knew that, although he himself was not directly guilty of the sin, God would be angry with the nation as a whole and would judge the people as a whole. When as a pastor you become aware of sin in your congregation, it should never be taken lightly. In fact, Ezra 9:2 specifies that it was the princes and rulers who were the main participants in the transgression! The ones who sin in your membership may well be your trusted leaders! What should you do? Get broken in prayer before God and confess. The prayer of Ezra will open the way for God's mercy and for spiritual restoration (see Ezra 10).
8. The prayer of Jonah for deliverance from the fish
"I am cast out of thy sight; yet I will look again toward thy holy temple." (Jonah 2)
Have you been sensing God's call to the ministry? Or, have you strayed from your calling and are suffering the consequences? Jonah was a true prophet of God yet he thought he could run from God! Silly, right? But sometimes our foolish flesh causes us to think we can somehow outsmart God. If God has called you to the ministry, life will not be easy, but the life on the road to Tarshish will be, and probably has been, worse. The prayer of Jonah is a cry you can lift up to God from the belly of the fish you are in. Don't be so ashamed of running from God that you won't run back to Him. Like Jonah, you can look again toward God's holy temple and decide to say 'yes' to His will for you in Christian service.
9. The prayer of Manoah for parental guidance
"Teach us what we shall do unto the child that shall be born." (Judges 13:8-15)
Manoah's wife was barren, but that did not stop God from sending a word of promise for a son to be born. Imagine what it must have felt like to have an angel tell a barren mother she would conceive! But Manoah was not satisfied. He wanted to know more. He wasn't just caught up in the excitement of the news his wife had brought home. He wanted to know how to raise this child of promise. He asked God to send the angel again with instructions. As a pastor, it is important that you seek God for spiritual guidance for your children. Now I know all children are special, but a pastor must understand that his children will face issues and challenges and even spiritual warfare that other "non-ministry" children won't face. Be like Manoah and ask God's involvement and direction in raising your children.
10. The prayer of Paul for the Ephesians
"That ye might be filled with all the fulness of God" (Ephesians 3:14-21)
What is your ultimate aim or desire for your members as a pastor? Is it that all your members become employed? Or is it that all your members be educated to the doctoral level? These are okay, I guess. But the foremost intent of any pastor for his congregation must be spiritual growth and maturity. Paul bowed his knees to God for the believers in prayer, but for no carnal reasons. He petitioned the Father for them to be strengthened in their inner man; for them to be rooted and grounded in love; for them to know the love of Christ; and that they be filled with all the fullness of God! Pursue these ideals as your most important vision for your membership. Even if there is no known sin in your flock, there is always more maturity and depth to attain. Do not cease to pray this prayer of the apostle Paul consistently and earnestly for your congregation.
11. The prayer of Moses for a successor
"Set a man over the congregation, …that the congregation of the Lord be not as sheep which have no shepherd." (Numbers 27:15-17)
Moses is one of those rare Bible characters who was chosen from birth. He spent most of his life leading God's people in a wilderness with great miracles and wonders. But He was not to live forever, and he knew it. The wise leader knew that a bigger mission and purpose was to outlive him, and he wanted to leave it in capable hands. So he prayed. Moses approached the selection of a successor as a prayerful, spiritual matter. He wanted God to do the work of choosing who would replace him after his death. This is the safest approach to ministry succession for pastors, especially those who head their own ministries. But even if you are part of a large Christian denomination and will be retiring or relocating, still pray the prayer of Moses. Ask the Holy Spirit to set a man over the congregation who will be a true shepherd.
Conclusion
If every pastor embraces a deeper and more faithful prayer life with these 11 prayers, there's no limit to what God could accomplish through them!