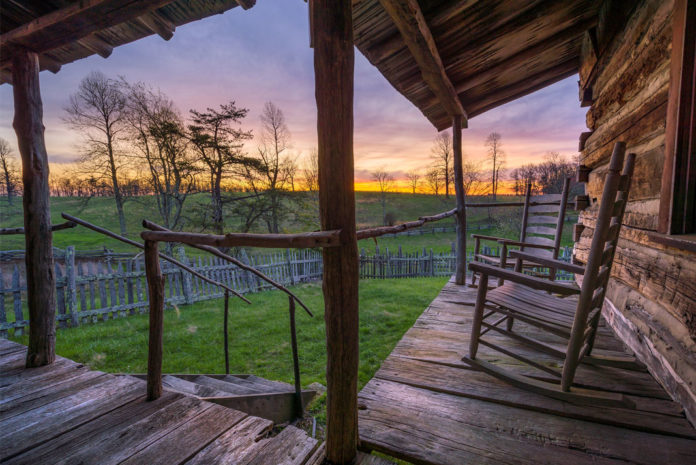 Does it make sense to have faith in God? Is it possible to release all our fears and failures into God's hands? Each time those questions are asked, the answer is always, "Yes." There are times in our lives when the road ahead seems uncertain; when the answers we desperately seek are elusive. As long as we depend upon our own understanding and reasoning, our faith will waiver.
We may not always agree with what happens to us, we may not understand why, but we can rest assured in knowing that our God knows what He's doing. Philippians 4:6 "Be careful for nothing; but in everything by prayer and supplication with thanksgiving let your requests be made known unto God."
Just because we may not always see His hands at work in our lives, it doesn't mean He's not working! Just because we can't see the light at the end of this trial, or the calm after this storm, it doesn't mean that it never will come.
The enemy will constantly lie to us. His mission in life is to completely destroy our lives. He'll whisper in our ears that things are hopeless and will never change, but these are all lies from the pit of hell! The Bible assures us in Ecclesiastes 3:1, "To everything there is a season, and a time to every purpose under the heaven."
God's ways are incomprehensible: "'My thoughts are completely different from yours,' says the Lord. 'And my ways are far beyond anything you could imagine…my ways [are] higher than your ways and my thoughts higher than your thoughts'" (Isaiah 55:8-9).
We are so precious to God that His highest thoughts are about us; they can't be counted (Psalm 139:17-18). Knowing that God is our loving Heavenly Father makes it easier to release control of our lives to Him. Peace comes when we place our faith in God, not man.
We go from victory to victory in our walk with the Lord because every battle we face truly does belong to Him. A war may be raging all around us, but as Christians, we have confidence in knowing the war of our souls has already been won.
The truth is that God will come through for us; we are never hopeless; and what the enemy intends for evil against us, God will turn around and use for our good! (See Genesis 50:20.) Our mission as Christians is to "know God and make God known," not be bummed out and defeated due to stress, worry and anxiety.
As sons and daughters of the Most High King, we need to stand on the promise found in Romans 8:28. God is working everything we're going through together for our good! So, when the trials and testing comes, we need not be moved by them. We can trust our unknown future, to our known God! We can be, steadfast, immovable, always abounding in the work of the Lord. We can walk by faith, confident our Savior has never let us down and He never will.
Faith in God – Believing the Impossible
There will be times when our faith in God requires us to believe in the impossible. Sarah and Mary both experienced impossible circumstances. Though barren, at 90, Sarah became pregnant, fulfilling God's promise as well as an oath (Hebrews 6:17-18). Abraham's descendants would multiply into countless millions. God's promises bring hope.
In fulfillment of Isaiah 7:14, the Holy Spirit impregnated Mary (Luke 1:31-32). Through an innocent girl, the Savior of mankind entered the world. In every case, faith in God requires us to anticipate answers that are infinite and eternal — believing all things are possible.
What About Those Who Don't Know the Lord?
People in the world who don't have Jesus Christ as their Lord and Savior are left for themselves. They might get the job they applied for, they might get through that stressful situation in their lives, they might make it safely through another day, but they also might not. As for believers, with the Alpha and the Omega, with the Beginning and the End leading our way, our provision, protection and salvation are all guaranteed. Isn't it reassuring we have direct access to Jesus and that we can call upon Him for help every second of every day? Worrying doesn't change anything we are worrying about. It only makes us stressed out, uptight and emotionally up and down.
Worrying makes us so bummed out that we get to the point where we no longer are reaching out to others because we are so consumed with ourselves. In Jeremiah 29:11, God said, "For I know the thoughts I think toward you, saith the Lord, thoughts of peace, and not of evil, to give you an expected end."
"We need to turn our mirror into a window." We need to start looking above the "rubbish" that we're worrying about and look to God. When we do, we're able to reach out and help those around us and begin to see the "good" and "bad" seasons in our lives through God's eyes, not our own. If it's the Lord's will you get a job with over one hundred other applicants applying, you will be the one selected. If it's the Lord's will you get a kidney transplant now even though you've been on a three-year waiting list, your name will be moved to the top. If the doctors say you have terminal cancer and there is no cure, God can touch you and heal you instantly! Worrying only causes us to doubt God's faithfulness, become paralyzed with discouragement and get depressed.
Faith in God – Making It Personal
Our faith in God intensifies when we invite Jesus into our lives. In accepting that God's ways are far better than our own, we can release that we cannot manipulate or guarantee — our future. Choosing to release control to the only One who is the Way, Truth and Life give us peace and security. Remember Proverbs 3:5-6: "Trust in the LORD with all thine heart; and lean not onto thine own understanding. In all thy ways acknowledge him and he shall direct thy paths."
With faith in God, through His Son, we then can say, "I myself no longer live, but Christ lives in me. So I live my life in the earthly body by trusting the Son of God, who loved me and gave himself for me." (Galatians 2:20)
God has You in the Palm of His Hand
"Cast thy burden upon the Lord, and he shall sustain thee: he shall never suffer the righteous to be moved. But thou, O God, shalt bring them down into the pit of destruction: bloody and deceitful men shall not live out half their days; but I will trust in thee." (Psalm 55:22-23)
So whatever you're stressing out about; stop. Whatever you're worrying about; don't.
We have a strong God, so let's start giving Him everything that's weighing us down. Let's choose to lift up our eyes to our Lord and cast all these cares down at the foot of His cross. Let's choose to let go and let God, believing that no matter what, our God's love for us is unconditional, constant, eternal and will remain. Jesus Christ is our Good Shepherd and promises to sustain us, provide for us, protect us and never leave us. "He that spared not His own Son, but delivered Him up for us all, how shall He not with Him also freely give us all things?" (Romans 8:32)
And Psalm 138:8 assures us that "God will perfect all that concerns us," so let's stop worrying and trust Him to.
Our heavenly Father takes care of the birds of the air. He takes care of the lilies in the field. He knows what we have need of and will surely take care of you and me.
Wake-Up Call
We're living in the last days and Satan knows his time here on earth is short. He may be relentless in his attacks against us, but our God will not relent in coming to our defense as well!
"BUT NOTHING IS IMPOSSIBLE FOR US WHO BELIEVE BECAUSE NOTHING IS IMPOSSIBLE FOR OUR GOD!"
---
Contribution by a talented author and sister in Christ who has asked to remain anonymous. (Her name might be Amelia.)