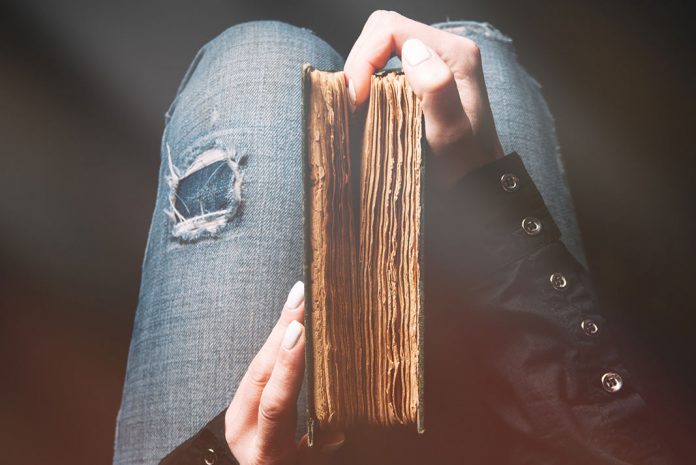 Social bookmarking can be described as a way of sharing online content through internet bookmarks. It is a link building strategy that has gained prominence in recent years. Through social bookmarking, users can store links online and use or share them as they like. Online content in the form of web links is shared among a group of people—a community of users with similar interests. Social bookmarking allows links to be submitted by users, offering to promote those personal links through bookmarking. Due to digitization of content and the advent of blogs and information sharing sites like Wikipedia, the  marketing strategy known as search engine optimization (SEO) (or popularly known as search engine marketing (SEM)) has gained significance over the past few years.
SEO is the process of increasing the visibility of a web page or web content by analyzing how search engines respond to certain search criteria and fine-tuning web content accordingly in order to gain better rankings. Social bookmarking is one of the many SEM techniques used by webmasters in order to promote web content and to increase their visibility in search engine results.
The component in the basic foundation of SEO is a concept known as backlinking or inbound linking. Backlinks are incoming links to a webpage. Search engines like Google assign PageRank (a metric of authority) to a website or webpage, based on the number and quality of backlinks. Higher the number and/or quality the backlinks, the greater the visibility and better the ranking of the webpage in search results. In this context, social bookmarking plays an important role in increasing the traffic to a webpage by way of backlinks. Social bookmarking is a way of promoting backlinks to webpage by sharing those links with a group of like-minded people who share the same tastes and interests. In short, social bookmarking is an effective way of generating serious traffic to a webpage by way of promoting the webpage with relevant and sensible content.
A new trend, link-exchanging, is fast catching up with webmasters. As the name indicates, it is the process of exchanging links with another website or webpage in order to generate backlinks which ultimately translates to more web traffic. Social bookmarking has a danger of falling prey to link-exchanging. Link-exchanging sometimes leads to spamming as the primary motive of link-exchanging is to generate more backlinks rather than to help online users by providing quality content relevant to the search being performed.
Search engines—having identified this trend—keep a tab on the quality of the backlinks and the number of backlinks being generated to a particular webpage over a period of time. Sudden increases in the number of backlinks or a pattern that leaves a footprint of link-exchanges could possibly lead to penalization or could result in backlinks from bad websites that may adversely affect the quality and rankings of a genuine webpage.
One smart way of getting around this problem is to use authority links for social bookmarking purposes. Authority links have a certain power that is less dependent upon of Google's PageRank or other Search Engine Result Pages (SERPs) criteria. Authority links are links from websites that enjoy higher trust and credibility among the online user community. Links from these webpages tend to be harder to get and the presence of these links will usually create a spike in traffic to a webpage.
In order to provide quality search results, search engines and companies hosting search engines identify patterns and penalize webpages that increase their backlinks through inorganic means (like buying backlinks or spamming bookmarking websites with irrelevant links and content.)  Social bookmarking provides users the advantage of camouflaging backlinks to personal web pages, among thousands of other backlinks related to particular topic of interest, in order to increase traffic without getting penalized. Since social bookmarking patterns are difficult to identify and trace (so far.. that will likely change at some point) webmasters are adopting this method of sharing links in order to increase traffic to their website the inorganic way.
Some of the popular social bookmarking sites are:
Digg: A social content website that combines social bookmarking with blogging and provides users a variety of useful content spanning across various topics.
Del.ici.ous: A popular social bookmarking site that allows users to classify links and share them online.
StumbleUpon: A well-accepted social bookmarking site that encourages users to browse and highlight pages of interest, allowing them to rate photos, videos, new articles and other web pages.
Reddit: A unique site that allows users to rank links posted by other users. This allows users to pick and follow quality content from among the shared links to other webpages.
Slashdot: A science and technology related website that features current affairs related to the technology domain.
Blinklist: A slightly different bookmarking site that permits users to save links immediately and add meta tags to the saved links in order to identify and retrieve them quickly at a later point in time.
Pinterest: Another popular bookmarking site that allows users to save links, photos, videos and a lot of other private content that can eventually be shared with the online community using a series of "pinboards".
Hopefully by now, you understand social bookmarking is a trend that is fast catching up with the online user community and it has long been adopted by SEO agencies. Rated as one of the best tools to increase webpage traffic, social bookmarking and sharing content online should definitely be one of the tools your SEO company uses in their repertoire for increasing traffic to your website.