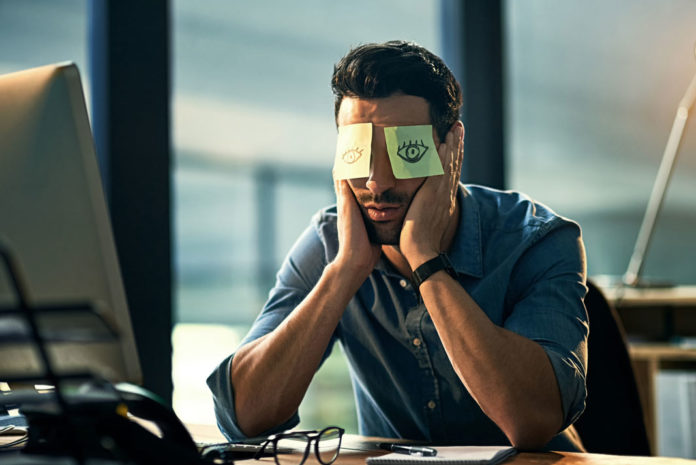 Ah, annual reports.
Awful things.
Full of stale, self-aggrandizing copy, dry pie charts, confusing bar graphs and committee-selected stock photos. This is 4-color, full-page bleed shredder-fodder at its finest.
Your annual report probably even has an opening letter from your Supreme Poobah, doesn't it? And there they are, smiling away with that plastic, you-can-take-the-picture-anytime-now grin, their stiff image stuffed onto an entire page no one is ever going to read. Maybe even a chicken-scratch signature added for flair.
In fact—due to all the sub-par letters-from-the-chief we've seen over the years—you and I have actually been conditioned to skip that page entirely.
Tsk.
Oh, wait. Did I just describe your last year's annual report?
I'm not asking you to feel condemned. I want you convicted. I'm trying to convert you.
What's your plan to get people to actually read this typo-riddled train-wreck?
That is your intention, isn't it? It should be.
Or are you just checking a box to please your board and trying to spend down this year's print budget? (Now that's stewardship. I see why they're paying you the big bucks.)
What do you plan on doing about this year's annual report, Sparky? I want you to consider turning over a new leaf. Or maybe not even printing any leaves at all. (Going completely digital is an option, you know.)
Here's a not-so-novel concept: Your annual report is not a report; it's a marketing piece.
I think it's the word "report" that trips us up. When we hear the word "report", we often think of things like driver's license applications, tax forms and rows of numbers on spreadsheets with one-meeting lifespans.
If your annual report is a little slice of annual drudgery to produce, it's time for a revolution.
In fact, your annual report can actually be leveraged as a springboard for your entire year's marketing and outreach efforts. Sit with that for a moment.
The Annual Report 2-Step: Produce. Promote.
In this article, I've listed several ideas for improving your typical-fare annual report. My goal is to get you thinking out of the box.
Beyond that, you'll find several fun ways you might deliver key information from your annual report to your anxiously awaiting audience.
Remember: You don't have to stuff the whole report down their throats; just the important, most striking reveals.
Note: For these annual report ideas, I am targeting an industry we serve: homeless and humanitarian aid organizations. Obviously, if you are working in a different space, brainstorm on ways to adopt these ideas to your own niche.
Ways to Improve Your Annual Report
If you must print (and some do, appeasing federal, state or board requirements), here are 10 ideas for getting creative with your annual report format, design and content.
Produce the annual report as a newspaper. One of the smaller "articles" will be titled "Newspaper is Not a Blanket".
Produce the annual report as a fold-out state map. Begin with a template provided by your state's Department of Transportation.
Use the familiar. If the conventional booklet format is used, design one of the pages after the PIT count sheets provided by HUD (https://www.hudexchange.info/resources/documents/Model-Service-Based-Count-PIT-Survey.pdf). As a subtle nod, this will be recognized by industry professionals but will pass unnoticed by most in the public square.
Show maps of declining/inclining numbers across the state or country. Compare against 10-year averages.
Illustrate the numbers. For key statistics, give real-world examples to give concepts of population sizes and impact as illustrative equivalents.
Use comparisons. While providing state-based statistics, contrast against national numbers for larger context.
Provide testimonials, case studies and success stories. Point to your website for additional stories.
Interview your partners. Conduct an interview and highlight best practices from service partners. Ask them to speak to the impact those efforts have made in their communities.
Include ways for the public to get involved at the local level (CTA). Ideas for getting more involved may include recurring volunteer opportunities like serving meals, fundraising, event support, board participation, lending creative services (photo, video, design, web), setting up recurring donations, etc.
Ask for commitment. Perforated tear-out sheet containing homeless veterans pledge card or some other "get involved" or "get connected" message, form or survey. (If the newspaper format was used, this could simply be an insert.)
Ways to Promote Your Annual Report
As you may have guessed (or experienced), though you have produced this glowing gem of a report, there is still work to do. This is where you can allow all the work that went into your annual report to inform your ongoing marketing. If you did your homework in producing a thoughtful report, you should now be well-positioned to broadcast those golden nuggets of wisdom uncovered by your research. Here are some promotional ideas to consider:
Public Service Announcements. Launch a PSA campaign, sharing vital stats with illustrative equivalents.
Signs, signs, everywhere there's signs. Use paid graffiti, stencil or reverse graffiti, or stickers to raise awareness around key stats. (Secure permission from local authorities.) Deliver on the sides of buildings or across high-traffic sidewalks. Develop and deliver yard signs. Ask local shops and restaurants with foot-traffic to display sandwich boards. Buy billboards. Scale to budget.
Blogger/influencer outreach. Offer influencers advance copies of the annual report so they can scoop to their audiences on the day the report is released. Engage whatever positive or negative commentary comes your way.
Make it into a video. Create a short video telling select pieces of the annual report story. Promote the video across the website and social media channels. Link back to your website.
Use maps. Is there a way to illustrate the impact on a map? Would it make sense in a GIS application?
Undercover marketing. Pay actors to approach people, strike up conversation and eventually deliver key stats and invitations to get involved. Caution: When revealed, this one could be seen as deceptive. It may be better to conduct a…
Street survey. Less "undercover" than undercover marketing, street-level, face-to-face surveys across the state could be conducted to poll minds and hearts toward the homeless issue while educating participants at the same time.
Road rally. Construct a road rally treasure hunt where participants are led across participating cities with clues that educate on key homeless issues as they go. The finish line ends with a meal in a soup kitchen and a brief interview to collect experiences and revelations.
Youth poster contest. Conduct a poster or infographic contest across high schools and/or colleges zeroing in on key report takeaways. Posters are reproduced and posted across cities to raise awareness. Winning designs earn students a monetary award and bragging rights.
Gamify the experience of becoming homeless. Players select their characters who are becoming homeless (financial instability, drugs, mental health, domestic violence, etc.) The game moves players through several scenarios in choose-your-path manner, forcing decisions on what to do, where to go, how to take care of children (or losing children into the system), how to find meals, lack of safety on the streets, bureaucracy, etc. Players are exposed to real-life accounts, testimonies and/or key statistics along the way. At the end of the game, players are presented with a brief message/video along the lines of "Homelessness is not a game. Get involved." and ideas for getting involved locally.
Shareable graphics. Develop and employ simple, shareable social media graphics and infographics containing key stats and a link back to your website. Use #(your state), #(your city), #(state-cause), #(country-cause), #homeless and other popular, relevant hashtags across social media channels.
Make it easy for the media. Establish a media kit for housing the report, shareable graphics, quotes, links to new releases and all other pertinent marketing assets. Send to media outlets.
Conclusion
Well there you have it: 22 ways to revive your annual report experience, with a dash of guerilla marketing to taste. I encourage you to press in on your next annual report. Why settle for the standard, blasé, check-the-box annual report when you can enjoy the whole process from start to finish and come away with a much better product and a much bigger impact.
In support of your efforts,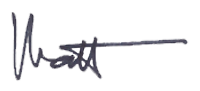 ---
References
Marrs, Megan. December 18, 2017. 20+ Jaw-Dropping Guerilla Marketing Examples. WordStream. Retrieved from https://www.wordstream.com/blog/ws/2014/09/22/guerrilla-marketing-examples .
McCauley, Jim. January 30, 2018. 10 beautiful paper portfolios to inspire you. Creative Bloq. Retrieved from https://www.creativebloq.com/portfolios/paper-portfolios-5132559 .