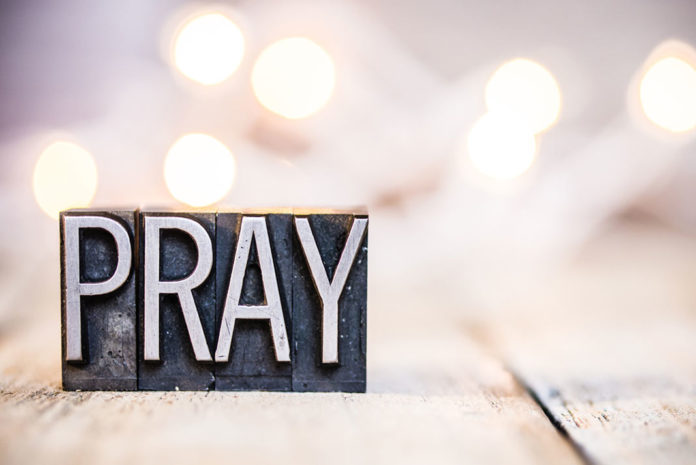 These prayer points were originally offered by a woman dealing with her unbelieving spouse, however you can obviously pray God's Word over any loved one, friend, coworker, etc., struggling with (against) their Kingdom identity. We are all called to intercede on behalf of others. Pray these Scriptures in love over the unbelievers in your life. Remember, these prayers are not techniques for manipulating God into correcting the struggling or lost, but an outpouring of faith in His goodness and promises of deliverance and freedom through Christ.
P.S. – You'll be pleased to know the woman with the unbelieving husband saw her husband eventually turn to Jesus. God is faithful to respond to His Word. Hallelujah!
"Lord, may Your wise and knowing Spirit rest on ________. Be his/her counselor, Father. May ________ delight in You and obey Your commands. Convict ________ of sin, the righteousness of Jesus Christ, and of the coming judgment."
And the spirit of the Lord shall rest upon him, the spirit of wisdom and understanding, the spirit of counsel and might, the spirit of knowledge and of the fear of the Lord;
And shall make him of quick understanding in the fear of the Lord: and he shall not judge after the sight of his eyes, neither reprove after the hearing of his ears: (Isaiah 11:2-3)
"God, You will fulfill the purpose in each of our lives. Your love endures forever—do not abandon the works of Your hands. Do not abandon ________. Draw him/her to You."
The Lord will perfect that which concerns me: thy mercy, O Lord, endures forever: forsake not the works of thine own hands. (Psalm 138:8)
"Bring ________ to the end of himself/herself and into a living, vital, intimate, overpowering relationship with Jesus Christ. Open his/her eyes that he/she may see wonderful things in Your law."
Open thou mine eyes, that I may behold wondrous things out of thy law. (Psalm 119:18)
"Your hands made ________ and formed him/her; give ________ understanding that he/she may learn Your commandments and will."
Your hands have made me and fashioned me: give me understanding, that I may learn your commandments. (Psalm 119:73)
"Bless ________. Your Word says that Your kindness leads to repentance. Don't allow ________ to continue to store up wrath for himself/herself."
Or despises thou the riches of his goodness and forbearance and longsuffering; not knowing that the goodness of God leads you to repentance?
But after your hardness and impenitent heart treasures up unto yourself wrath against the day of wrath and revelation of the righteous judgment of God; Who will render to every man according to his deeds: (Romans 2:4-6)
"________'s heart is in Your hand; You direct it like a watercourse where You please. I can trust You."
The king's heart is in the hand of the Lord, as the rivers of water: he turns it wherever he will. (Proverbs 21:1)
"Give ________ singleness of heart and action so that he/she will always fear You for his/her own good and the good of our children."
And I will give them one heart, and one way, that they may fear me for ever, for the good of them, and of their children after them: (Jeremiah 32:39)
"Instruct ________ and teach him/her in the way he/she should go. Counsel ________ and watch over him/her. Your unfailing love surrounds the one who trusts in You."
I will instruct you and teach you in the way which you shall go: I will guide you with my eye. […] Many sorrows shall be to the wicked: but he that trusts in the Lord, mercy shall compass him about. (Psalm 32:8, 10)
"Help ________ to humble himself/herself under Your mighty hand, that You may lift him/her up in due time."
Humble yourselves therefore under the mighty hand of God, that he may exalt you in due time: (1 Peter 5:6)
"I pray a hedge of thorns around ________, that those with wrong influence will lose interest and leave him/her alone. I pray this in the name of the Lord Jesus Christ and by the power of His blood."
Therefore, behold, I will hedge up thy way with thorns, and make a wall, that she shall not find her paths. (Hosea 2:6)
Are we missing some Scriptures you've used to pray over those struggling with their spiritual identity? Let us know and we'll add them to this list!
---
References
10 Ideas: Prayers for an Unbelieving Spouse. FamilyLife. Retrieved from https://www.familylife.com/articles/topics/marriage/marriage-challenges/spiritually-mismatched/10-ideas-prayers-for-an-unbelieving-spouse