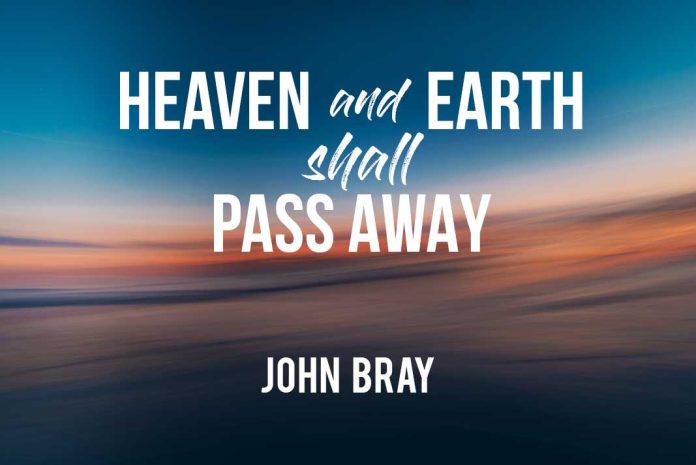 "Heaven and earth shall pass away, but my words shall not pass away."
(Matthew 24:35)
It has been generally believed that Jesus here meant that even though these physical heavens and earth will pass away some day, that is not true about His word which will never pass away. Whether this physical earth and solar system ever passes away is not the point in this chapter. There is more to this statement of Jesus than meets the eye. Jesus has been talking in apocalyptic language, and heaven and earth passing away could mean here just what He has been talking about—that the heaven and earth of the old Jewish order will pass away, and that His word concerning all this is sure to come to pass.
At first glance, it looks as though Jesus was simply saying in this verse, "My words will be here when the world has passed away" But is the physical world or universe what Jesus had in mind? Was a literal heaven and earth in His thoughts? Remember now, what Jesus had been talking about—what He had already said in this chapter would pass away. We have been discussing the passing away of the Jewish nation, and the old religious order of things… [Read more…]
John Bray
---
References
Bray, John. Heaven and Earth Shall Pass Away. Tentmaker.org. Retrieved from https://www.tentmaker.org/books/heavenandearth.htm.