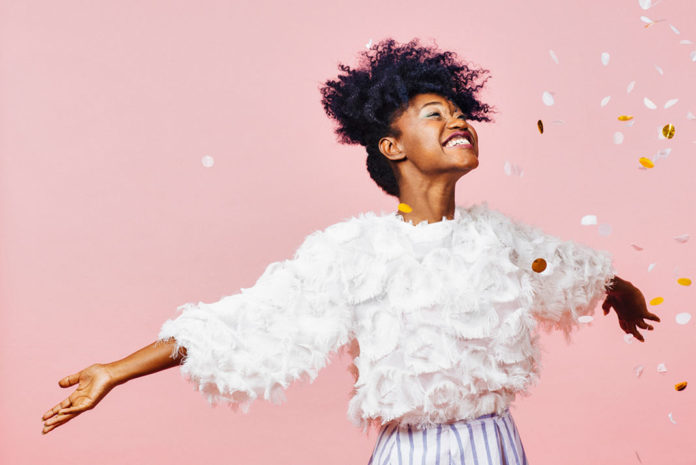 The "Seven Wonders" of the world are God's handiwork; the intrigue and complexity stretches our imagination. The potential of each moment can be realized through Wonder. In this spirit of amazement, there is such beauty; simple pleasures, fragrances and a "unique recognition" can trigger a fresh illumination.
One thing I appreciate about children is their capacity and expression of wonder. Total enjoyment by fascination, captivating them by a unique recognition of something they have never seen before.
I remember my son in the garden looking at flowers with me. We were looking at the different colors and he was wanting to touch everything. Then we saw a colorful butterfly land on one of the flowers. He watched it intently, it was as if he held his breath so he could concentrate on every detail not wanting to miss a second. His eyes were the size of saucers. The butterfly flew away, and the moment of amazement ended, and he was off to the next thing. We had captured a moment together and something inside me said, "Don't lose your amazement! Life can get very busy and we can lose sight of the simple beauties of everyday life."
Inner Fascination
This "inner fascination" can be cultivated by appreciating everything as a gift. Handling and looking at things as though we have never seen it before. We can glance at something familiar and think we have seen it all, but as we gaze and give attention to detail the beauty is unlocked. The gaze, instead of a glance, opens our mind and heart to a "unique recognition". Be ready to be amazed!
God's grace is designed to amaze us. Our earthly bodies would be consumed if we saw the Lord in all His glory. It is so far beyond what we can comprehend. It is a mystery. We see it only in a glimpse. Even in this age of grace, we see through a glass darkly.
In Heaven, we will be awe-struck with a full revelation of God's goodness; we will be speechless with wonder. We will no longer need faith, for all will be visible.  As we seek His face, we are in humble amazement, eternal gratefulness revealed in a heart attitude of worship. His magnificence subdues our imaginations within, and all is in a holy silence before Him, no flesh can glory in His presence. We bow in adoration and we pray in His name, the name above all others. Our prayer is this: "Lord, may all see the display of your magnificence!"
In the Grand Weaver, Ravi Zacharias writes about wonder:
"Wonder is that possession of the mind that enchants the emotions while never surrendering reason. It is a grasp on reality that does not need constant high points in order to be maintained, nor is it made vulnerable by the low points of life's struggle. It sees in the ordinary the extraordinary, and it finds in the extraordinary the reaffirmation for what it already knows. Wonder clasps the soul (the spiritual) and is felt in the body (the material). Wonder interprets life through the eyes of eternity while enjoying the moment, but never lets the momentary vision exhaust the eternal. Wonder makes life's enchantment real and knows when and where enchantment must lie. Wonder knows how to read the shadows because it knows the nature of light. Wonder knows that while you cannot look at the light you cannot look at anything else without it. It is not exhausted by childhood but finds its key there. It is a journey like a walk through the woods, over the usual obstacles, and around the common distractions while the voice of direction leads, saying, 'This is the way, walk ye in it' (Isaiah 30:21).
Live life in the innocence of a child, leave all complications of trying to figure it all out or trying to control each component. Take the time and enjoy with an "inner fascination" and reverential worship the beauty of God. In the moment, let things penetrate you rather than skip over you. Discover your life through wonder.
His Presence
Being in awe over the right things is paramount. It is easy to give authority to the wrong things in our lives and get overwhelmed. Human reason seems so rational and pragmatic at times, but when we use it as a lens to understand God, we miss everything. Since when is God explainable for us to totally understand Him? Often, we are left to trust Him for the unexplained. Human reason shrinks God into our own image, our unbelief and fear dwarf him in our experience. But the true reality is that His fullness and power is realized by His presence, and not by evidence alone.
God is infinite yet knowable, our God is so personal because he has walked where we have walked, and he himself is our provision. In our crises we see Christ, and often in our messes, we discover a message from our Savior. He fully knows us and completely loves us.
The prophet Isaiah says "Lord, thou wilt ordain peace for us: for thou also hast wrought all our works in us," in Isaiah 26:12. His perfect Peace that passes all understanding is promised to guard our hearts and minds in Philippians 4:6. Be aware and dwell on God's greatness, and you will discover that He is mighty in your midst!
When Moses saw the burning bush in Exodus, he recognized this was not a normal sight. When fire consumes something it usually burns away to nothing; this bush didn't.
Rather than walking by and dismissing it as an anomaly Moses stopped and "turned aside" to get a closer look. What Moses saw changed his direction and caught his attention. When God spoke from inside the bush it changed Moses life forever. The presence of God has unimaginable power. We enter His awesome presence and we are changed into His likeness. His presence can be manifested in a word, a place, a song, He can overtake you when you alone thinking on Him. As we are inclining our ears, we become more spiritually sensitive to what the Spirit is saying and doing. Brother Lawrence writes in his book "Practicing His Presence" about developing awareness and expectation of God and live as though He is real and present every moment of your days. In this divine discipline, we live a life of worship.
I love to walk on the beach. My feet hit the sand and the slimy plant life, and I can feel all kinds of sensations. The heat from the sun radiates to my feet and at first it is painful. The sensation is more than I can bear, because my feet have been safely protected and covered for a long time; they are not use to the sensation. As time goes on and callouses grow, we lose the acute awareness of the elements.
Does this describe your Christian life?
In time, we can have numbness and lose the sense of feeling and enjoyment. Insensitivity can creep in because we have forgotten the value of it. The beauty and the newness become familiar and predictable and the innocent connection is seemly lost.
God can bring back the newness to our tired souls. He can refresh us by showing how He thinks and feels about the things we are struggling with or thinking about.
Some ways to this newness are:
What does the bible say about what you are thinking about?
Will I submit to what the bible is saying?
Purpose to examine things in your life as though you have never seen them before.
Listen, as though you have never heard before.
Purpose to be thankful and appreciate people and things as though it was your last day with them.
Enjoy what you have in your life, rather than trying to change it.
Cultivating wonder is a spiritual secret. Prayerfully, God will bring us back to the way that He thinks about things.
When we are second, and God is first, we become as a child. Christ makes all things new and cultivates wonder and innocence, which brings back our sensitivity. Be ready to be amazed!