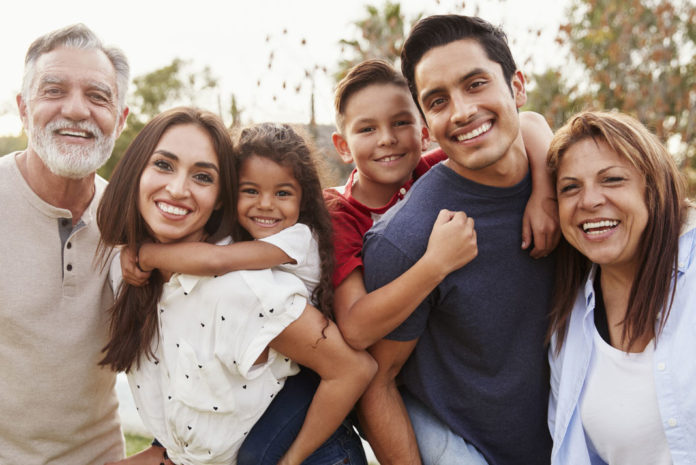 Interior designers are fascinating. They can take a boring space and bring it to life. With the right design, colors, furniture, and some insightful creativity the WOW factor can be realized.
We were made for relationships. Connections add value, meaning and purpose to our lives. In our culture today, there are innumerable shades of gray in relationships. The sexual confusion of what is masculinity and femininity have conservatives scratching our heads in wonder. Our technology has advanced leaps and bounds but our moral code has digressed immensely. We can be amazed at artificial intelligence and the genius of man but then lose our identity based on sexual preferences and orientations.
Satan wants to us to cheapen this privileged standing and redesign relationships based upon our sexual appetites. In our post-Christian, hedonistic culture, we see sexual preference without principal. That design is self-centered, promoting secularism to redefine marriage and family. Once treasured, virginity and chivalry are now mocked. Anatomy and science can be ignored if they don't line up with popular culture.
Masculinity and femininity are designed from the heart of God; both are made in the image and likeness of God representing who He is as the ultimate designer. We have a divine design; God has made you perfect for His glory. As Christians, we have the privilege of bringing emphasis and value to marriage, the sanctity of life and relationship which God calls sacred. Knowing God's intent for humanity teaches us to value and esteem what God has intended to glorify Christ.
Three Roles for Modern Men of God
Today's modern man is distracted and striving to reinvent himself based upon his wants and comparisons by which he defines success. Masculinity is more than a macho behavior or being passive-aggressive; it is servant leadership forged in personal integrity. Micah 6:8 shows us that divine stability is realized by "doing justly, loving mercy and walking humbly;" these are keys to a faithful, godly man.
For men, we see three potential roles:
Providers care for the needs of the home.
Protectors guarding all that is sacred
Pastors representing Christ to our family and our family to Christ.
It is easy to come home after a long day and crash on the couch and ignore the family dynamic, but we have a privilege to set boundaries that lead our families. Refreshment happens physically but hinges on emotional and spiritual vitality. Often our "noisy soul" isn't quieted within us, no matter how much "free time" we may enjoy.
Blaise Pascal provokes the thought: "All of humanity's problems stem from man's inability to sit quietly in a room alone."  Learning to wait on the Lord and being still before Jesus refreshes us from the inside out. We let go of our cares and stresses and lay them in God's capable hands. As the Holy Spirit fills our heart, we bring His spirit to our home and learn forgiveness and grace and we walk in maturity in our homes (Psalm 101:1-3.)
Treasuring Ladies of Faith
In our sex-crazed world, women are often looked at as objects of lust. God has designed women as responders and the jewel of His creation. 1 Peter 3:4 shows us a lady of faith has inner beauty and grace because of her meek and gentle spirit. Her personal strengths and abilities enable her to do anything but—as she finds her identity in Jesus—she is able to complement and serve her family. Proverbs 31 shows us the intellect, resourcefulness and hardworking nature of women. They are not wallflowers to be talked down to, but exceptional and brilliant.
In dating, attraction can be the "tractor beam" that draws us, but beauty is not enough. There must be something deeper, where we fall in love with their heart and the life of faith. Dating is not a time to "try out the hardware," but to build a deep friendship.
In the dating and courtship phase of a relationship, women must ask themselves:
Can I trust and follow Christ in this man?
Can I edify and believe in what he is doing?
Can I hear God and respect him?
Can I receive instruction from him?
Can I forgive and love beyond mistakes?
Likewise, with men, while the focus is often on finding the ideal mate, the real question is, "What kind of man will the woman have?" Romeo and Juliet's syndrome is a fantasy. Best to build yourself up before the Lord so that when God adds to us, we are able to lead this precious gift He has entrusted to us.
Women are often more mature and more capable than men. Our security in Christ helps us not to compete or be insecure, but to lead with humility and flexibility. Listening builds the environment for learning, adapting and cherishing the woman.
Defining the Kingdom Family
We all have dysfunctional families to some degree. As we relate to our heavenly Father, we learn how to develop healthy relationships. How Jesus handles us teaches us how to handle others. Each member has a God-given role to fulfill in the family. 1 Corinthians 11:3 shows us the order of a healthy family is the Lord. The divine source flows from above and thoughts and actions follow.
We are not perfect. The struggles are real, but the reward is for a lifetime. Biblically, we see family roles defined:
Man is the initiator of the Father's heart. (1 Timothy 3:1-16)
Women are the responder and caregivers of the heart of God. (Titus 2:3-5)
Children are being instructed, loved and learning obedience. (Ephesians 6:1)
In movies and pop culture, the world projects sex as the greatest forerunner in a relationship. Promiscuity and adultery are looked at as normal occurrences in daily life, but in 1 Peter 2:11-12, the flesh will war against the Spirit and cause soul scars. So many souls get damaged doing it the world's way. Take, take, take! Often previous sexual relationships can damage marital intimacy.
Sex is an expression of love but not the basis of it. God is faithful to heal and purge the mind but God's design to save oneself for their mate is the more excellent way. Seek to serve and bless your spouse. In turn, you will be blessed.
True love is found from the Lord, giving us His best as we seek Him first (Matthew 6:33.) As we lead our families, we become wise as a serpent (Matthew 10:16.) Don't sacrifice permanent relationships on the altar of immediate gratification.
The landscape of the family dynamic has changed. This generation is called the "fatherless generation." The statistics showing how the fabric of the family has come unraveled are astounding. The commitment and personal investment in marriage and family can be daunting, but it is a battle worth fighting for. The reward reaches generations.
The apostle John writes about the Kingdom family in 1 John 2:12-15:
"I am writing to you, little children, because your sins have been forgiven you for His name's sake. I am writing to you, fathers, because you know Him who has been from the beginning. I am writing to you, young men, because you have overcome the evil one. I have written to you, children, because you know the Father. I have written to you, fathers, because you know Him who has been from the beginning. I have written to you, young men, because you are strong, and the word of God abides in you, and you have overcome the evil one."
The Art of Parenting
Parenting is not for the weak at heart! Raising "adults" is a tireless ministry that reaps fruitful consequences (Proverbs 22:6.)
Recently, I was talking with some parents and I asked them this question: What would you compare parenting too?
The answers were humorous at first but nonetheless real-to-life. One parent said, "A gladiator. Overcoming obstacles and enemies can be a daily occurrence; vigilance is a full-time endeavor."
Another parent said, "An athlete, due to the constant endeavor to keep moving forward. Stamina and endurance is a gift from God (Romans 8:11.)"
Yet another said, "A warrior. Your values and principals may not be always popular but they will be understood and respected eventually. Don't quit! God is ALWAYS working!"
In times of discouragement surround yourself with godly parents that you can share and pray with. You are not alone!
Relationships can have troubles; love is messy! By keeping our eyes on where we are going, we will maintain perspective for the overwhelming moments.
The success of parenting is not always found in your children doing what we want them to do. In some cases, we may lose a battle but not lose the war. The ultimate objective is that they will value what we value and follow on to know the Lord. This may not happen our way or on our time table.
Here are a few non-negotiables in our approach to our kids:
Always love them.
Pray for them fervently.
Keep lines of communication open.
Forgive often.
Speak to the heart, not the behavior only.
Admit when you're wrong.
Encourage and speak faith to them.
Celebrate what they are passionate about.
Final Reminders for Setting Your Family's Firm Foundation
Joshua knew what a kingdom family was in Joshua 24:15 "As for me and my house we will serve the Lord."  This can be experienced in many ways. Here are a few building blocks:
Fatherhood begins with loving your wife. In loving our wives, we love ourselves (Ephesians 5:25-28.) Having a parent-centered home brings security to your family dynamic. One of the greatest things we can do for our kids is to love our wife.
As men, we understand the value of providing and protecting our family, but leading as a shepherd is foundational. We set the tone in our marriage and our personal spiritual life keeps our family from being exposed to the wicked one. If the man "checks out," the family is left totally exposed.
Having a mission in your family is invaluable. To reach and serve something greater than ourselves teaches our kids that we are not the center of the universe but that God has created us to make Him known.
Value your in-laws. Often there are fractures in these relationships because boundaries have been crossed, and the in-laws become out-laws. Building bridges here can help foster a coaching support system that can be very rewarding.
Give yourself lots of grace. The fear of parenting like your parents or duplicating their mistakes can cause a lot of anxiety. Ask for help and be humble enough to listen and receive it. Make the right choices today.
Be 100% were you are. Enter what is in front of you with your whole self, not half-hearted and enjoy the ride!
Don't give up in your relationships! Keep investing God's best regardless of the response. God is always working, and His plan is always unfolding! Enjoy now but build for what will be!