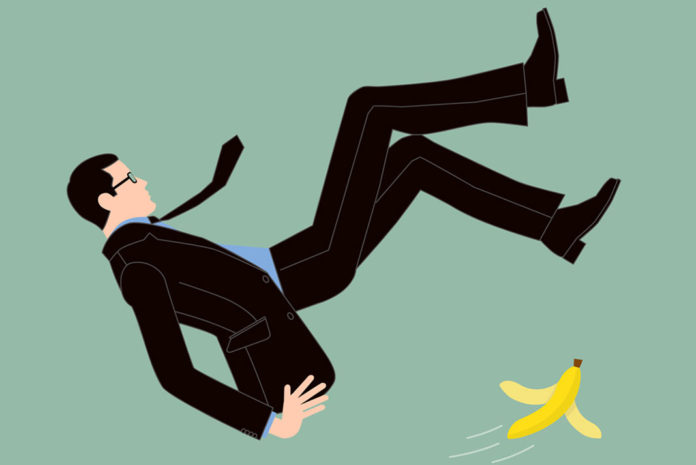 "You hate My children; therefore, you hate Me."
Those were the devastating words that rifled across my mind as I finished internally scoffing at a pedestrian for his appearance. It was a beautiful sunny morning as I was driving to work. I was feeling pretty strong in the Spirit, actually. Well, until that happened, anyways.
Thought I Was Doing Well
Just the evening before, my wife and I had an unpleasant exchange with a parent at our gym's pool, where we let them know their child was behaving badly. The child wasn't doing anything too naughty—just haunting our children, saying mean things, sticking her tongue out at them and my wife—typical attention-seeking nonsense that deserves ignoring. Since we would want to know if our own children were behaving like this, we decided to let the mother know. This is what we explained to her. To our surprise, she completely rejected the notion her child could be in error and said maybe it's best our children stay away from each other.
What?
Well, while this didn't bother me very much, the unsavory exchange ate at my wife for hours afterward; even into the next morning. I had the benefit of having soaked in Dan Mohler's message of our identity in Christ's love for a couple weeks now, so I was relatively unphased. I understood the Christian response was to love and pray for that family—not fret over their defensive response. I was in a good place, I thought.
That night, during bedtime prayers with the kids, we prayed for the Holy Spirit to work on that family and ourselves, that we may grow in our own capacity to love others the way Jesus loves us. As Pastor Dan points out, can you imagine if God loved us the way we love others? Can you imagine Jesus complaining to the Father about us? Because we mistreat each other? Use harsh words? Lie? Carry lust or envy or contempt in our hearts?
Ridiculous.
So why—if we're following Christ and keeping our eyes on God—do we let anything or anyone in the flesh knock us off course. The very fact we can be distressed by the world around us is evidence we don't know who we are in Christ or how great our value is.
Can you imagine Jesus scoffing at someone moving down the sidewalk happily minding their own business?
No. Neither can I.
Fortunately for us, He doesn't love the way we do. He calls us to love the way He loves us.
But in a flash, I noticed this stranger and compared them against a social model for what it means to look "proper". Then I failed them. They were cut off in my own eyes. In an instant. I didn't even know them. Judgment. Based on appearances. Based on the physical. I was operating from the flesh. I was not in the Spirit as deeply as I hoped.
That was when those words separated my thoughts:
"You hate My children; therefore, you hate Me."
Crushing words. I had been praying for greater capacity to love. To be emptied out and made a larger vessel for pouring out His love. With hours of soaking in Dan Mohler videos on YouTube, I was doing better on this wavelength, I thought. I was weathering things better at home, and at the office—even at the pool. I thought I was getting it. And maybe I am.
But in this moment, I was not love. I was a wretch, thinking wretched thoughts.
I won't even tell you what the guy looked like. I don't want to allow you to step into judgment with me on this. But I do want you to listen to your thoughts and confess the thoughts that are unworthy of His holy presence.
Home for the Holidays
Years ago, after I had lived out-of-state for a few years, I came back home to visit for the Christmas holiday. Prior to the visit, I had been shocked and appalled to see my thoughts from the outside. I noticed how judgmental I had been, how I had been assessing everyone and myself. I noticed the critical eye through which I was perceiving the world. When I realized how polluted my thinking was, I became frantic. I was disgusted. As I said back then, I carved that thinking out of myself with a dull spoon. The first step to healing our blind spots is to bring them into the light, right? Awareness.
However, when I came home that holiday season, I gained new insight. I saw judgment everywhere. My own family would even see people on the television screen and make critical comments. Again, I was appalled. I told them so. While my observation wasn't appreciated at the time, it did end the public feast of criticism.
Thankful for Correction
Fast-forward to this morning. After days of successfully loving on people through their issues—through their conflicts and tantrums—in one brief moment of silence, the fallen me peeked out and made its presence known. My prayer looked like this:
Thank you, Father, for loving me enough to correct me. Thank you for bringing this to my attention, for speaking into my awareness and for showing me the gravity of this sin. Please forgive me. I would ask that you send your Holy Spirit down upon me to purge and burn of anything in me that is not of You. Please take this thinking from me—this spirit of hatred—and burn it at the foot of your cross. I'm sorry. Please forgive me. I ask this in Jesus Christ's name. Amen.
Of course, I'm not 100% sure the criticism came from within me. Sometimes things are whispered into our thoughts, but really, I'm pretty sure it was me (unfortunately.) So I'm pleased I was pained over it. That tells me my heart is on the right path. I thank the Holy Spirit for pointing it out and I'm asking the Holy Spirit to continue His work in me. Thank you, Father.