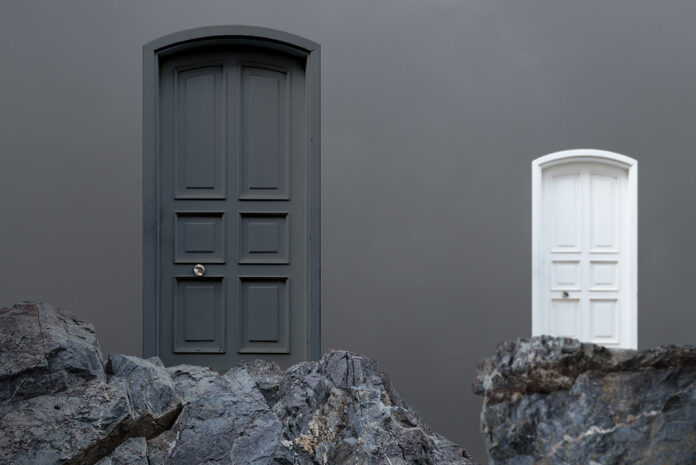 There tends to be much debate in Christianity about whether or not we can live sinless lives. "No one is perfect!" we often say. "If God was done with you He would've taken you to Heaven", some will say. I have no intention of adding to controversy. However, this might be your opportunity to see things from a new angle. The Bible tells us to awake to righteousness and sin not (1 Corinthians 15:34).
Here are three points to consider on the matter of living a sinless Christian life.
1. It is admirable
"Awake to righteousness and sin not."
One of the challenges I have had in Christianity is a problem of perspectives. Maybe it was my flesh. Maybe it's how I was raised. Or perhaps it has to do with who I first learned Christianity from. Regardless of the cause, I had a negative mindset towards holiness and righteousness.
Those words stirred in me a concept of something cold, unattractive and even dead. I was never naturally drawn to them. (Like I said, it could have been my flesh!) They were never something that seemed beautiful. Holiness and righteousness were once never desirable to me. They seemed more like a burden and a punishment, rather than sweet, admirable virtues.
But that's when the Holy Spirit began His precious ministry to me, teaching me about the beauty of holiness (Psalm 29:2; Psalm 96:9). In fact, a turning point in my perspective on holiness occurred because of Exodus 28:2: the priests' holy garments were to be made just for the purpose of 'glory and beauty'.
When the Holy Spirit first brought that verse to my attention, I was stumped! Holy garments were not for instilling fear into the people?! Holy garments were not for terror?! Holiness here was directly associated with glory and beauty! Wow!
There is a beauty in holiness. And that beauty cannot be attained any other way. The apostle Peter endorsed this concept of spiritual beauty in 1 Peter 3:2-4. Here, Peter emphasized that what God saw as true adornment was a meek and quiet spirit. A wife who was being holy in submission to her husband, was beautiful to God.
The next time God sends a rebuke your way, try not to be defensive about it! The next time someone teaches about holiness, repentance or righteousness, receive it with a rejoicing heart. When God tells us to sin not, He is drawing us into something that He finds admirable!
2. It is advisable
"Awake to righteousness and sin not."
I grew up hearing a famously quoted Scripture: Righteousness exalteth a nation: but sin is a reproach to any people (Proverbs 14:34). I didn't even know what that meant! It was only until recently, when the Holy Spirit brought me through the book of Lamentations, that I began to understand reproach.
Throughout Lamentations, Jeremiah affirms repeatedly that sin was the cause of Judah's misery. We're talking starvation, rape, a destroyed temple, cannibalism, death and oppression.
In fact, God had forewarned His people in Deuteronomy 28:14-68, about the terrible results of sin. Though unbelievably horrific to experience, the people of Judah had been told what was to befall them if they did not abide in God's laws.
God's warnings against sin continue into the New Testament, all the way to the book of Revelation. We see in Revelation 21:8 a promise of the destiny of sinners of all categories. We are being warned, just like the people of Israel. We would be wise to sin not, if we intend to avoid that lake of fire.
But that's in eternity.
Is there a reason to sin not right here and now?
The truth is, holiness attracts God's favour on our lives. When we sin not, we position ourselves to receive God's goodness, as promised in Psalm 24:3-5.
Righteousness is also a safety net. When we sin, we make ourselves easier targets for the kingdom of darkness. Oh, we can be forgiven. But the doors we open and the mess we make, produce a warfare that we may not have needed to fight in the first place.
Reproach, attacks from the enemy, and a place in the lake of fire, sure do make a sinless life sound quite advisable!
3. It is attainable
"Awake to righteousness and sin not."
The unfortunate reality is that so many of us have absorbed something else, that it might be easier for a camel to pass through the eye of a needle than to believe we can be sinless!
God is wooing us to the beauty of holiness. He has made it a requirement too, but in His great grace and love, He has given us all that we need for life and godliness (2 Peter 1:3).
God wants us to be partakers of His holiness (Hebrews 12:10), and He extends Divine assistance through the Holy Spirit.
The Holy Spirit is the One who dwells in and baptises the believer, empowering us for holiness. Through daily fellowship and ongoing intimacy with the Holy Spirit, we can grow in righteousness.
The apostle Paul declared a truth that we all need to own as believers: I am crucified with Christ: nevertheless I live; yet not I, but Christ liveth in me: and the life which I now live in the flesh I live by the faith of the Son of God, who loved me, and gave himself for me (Galatians 2:20).
Don't get me wrong–your flesh will always put up a fight! But you are better able to crucify it when you walk daily with God.
Another tool for sinless living is the word of God. Don't ever assume that you know what that Scripture says, so you don't need to read it again. Keep it current and fresh in your mind. A sword is more effective if it is constantly sharpened!
I have also proven that righteousness is strengthened when we have right fellowship with the brethren. Believers strengthen each other. When we pray together, worship together, read the Bible together, it adds another layer of spiritual immunity. Just seeing someone else continue in holiness can be motivating!
Conclusion
Let us all seek to awake to righteousness and sin not. Therein awaits us something beautiful, blessed and safe!