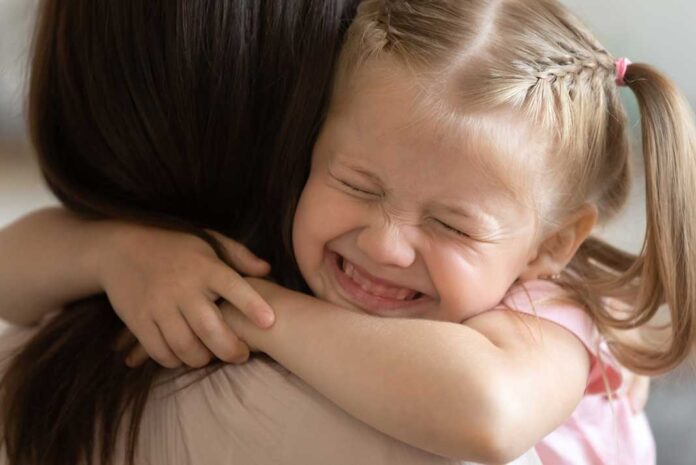 At the Last Supper, Jesus consoled His disciples that He would be leaving them, but would not leave them as orphans (John 14:18). He told them that the world would not see Him, but they would. He was trying to get them to see that a new relationship was in order, that they would be sons, adopted sons.
Paul reveals this principle of adoption in a number of his letters. In Romans 8:15-17, "For you have not received a spirit of slavery leading to fear again, but you have received a spirit of adoption as sons by which we cry out, "Abba! Father!" The Spirit Himself testifies with our spirit that we are children of God, and if children, heirs also, heirs of God and fellow heirs with Christ, if indeed we suffer with Him so that we may also be glorified with Him." Although the believer is not a son by blood, adoption means he has the same rights as if a full-blooded son, including being an heir. The Aramaic word, "Abba" could be better translated "Daddy" since it means that our relationship with our heavenly Father is just like a child's.
Father to the fatherless
God promises in Psalm 68:5, that He is a father to the fatherless and in Deuteronomy 10:18, "He executes justice for the orphan and the widow." In fact, in the New Testament He tells believers that true religion in the sight of our God and Father is "to visit orphans and widows in their distress" (James 1:27). The Father wants believers to recognize their sonship.
In Ezekiel 28:16, Lucifer, otherwise known as Satan, was kicked out of heaven, from the mountain of God because he had an "I" problem. In Isaiah 14:13-14, "But you said in your heart, 'I will ascend to heaven; I will raise my throne above the stars of God, and I will sit on the mount of assembly in the recesses of the north. 14 'I will ascend above the heights of the clouds; I will make myself like the Most High.'" Because he got too wrapped up in himself and his own beauty, he lost his sonship. He became an orphan. He now wishes everyone to believe they are orphans too. He does it by getting man to be centered on self.
There is a story about a Jewish man who wrote a letter to his rabbi because he was unhappy and needed guidance in getting his life on track. The letter read: "I need your help. I wake up every day sad and anxious. I have difficulty concentrating. I find it hard to pray. I feel that life has lost its joy and meaning. I need help." The rabbi delivered his reply without writing a single word. Instead, the rabbi took a red pen and circled the first word of every sentence: "I."
Godly discipline
Jeremiah writes in Lamentations 5 that the Jews in their captivity in Babylon have become like orphans and widows. In verses 1-9:
"Remember, O Lord, what has befallen us; look, and see our reproach! 2 Our inheritance has been turned over to strangers, our houses to aliens. 3 We have become orphans without a father, our mothers are like widows. 4 We have to pay for our drinking water, our wood comes to us at a price. 5 Our pursuers are at our necks; we are worn out, there is no rest for us. 6 We have submitted to Egypt and Assyria to get enough bread. 7 Our fathers sinned, and are no more; it is we who have borne their iniquities. 8 Slaves rule over us; there is no one to deliver us from their hand. 9 We get our bread at the risk of our lives because of the sword in the wilderness."
In their estrangement from their God away from the homeland, they could not see their heavenly Father in the midst of that separation. They did not appreciate that the Father disciplines His sons.
A Father prepares His children
'5 and you have forgotten the exhortation which is addressed to you as sons, 'MY SON, DO NOT REGARD LIGHTLY THE DISCIPLINE OF THE LORD, NOR FAINT WHEN YOU ARE REPROVED BY HIM;
6 FOR THOSE WHOM THE LORD LOVES HE DISCIPLINES, AND HE SCOURGES EVERY SON WHOM HE RECEIVES.' 7 It is for discipline that you endure; God deals with you as with sons; for what son is there whom his father does not discipline? 8 But if you are without discipline, of which all have become partakers, then you are illegitimate children and not sons." (Hebrews 12:5-8)
Being disciplined by the Lord does not confirm that we are orphans, but it is the clear evidence that we are adopted sons. When life gets hard and we think that we are somehow being punished, it is most likely a lie. The discipline of the Lord is not punishment, but rather training. The Greek word translated "discipline" is paideia and it can also mean "education by training". The Septuagint, the Greek translation of the Old Testament, uses this same Greek word when translating Proverbs 22:6: "Train up a child in the way he should go, even when he is old he will not depart from it." God is always trying to prepare His people for the road ahead and He does it by training.
Fullness found in Christ
"4 But when the fullness of the time came, God sent forth His Son, born of a woman, born under the Law, 5 so that He might redeem those who were under the Law, that we might receive the adoption as sons. 6 Because you are sons, God has sent forth the Spirit of His Son into our hearts, crying, 'Abba! Father!' 7 Therefore you are no longer a slave, but a son; and if a son, then an heir through God." (Galatians 4:4-7)
The fullness of time has come in the form of Jesus Christ. In our relationship with Him, we find our sonship.