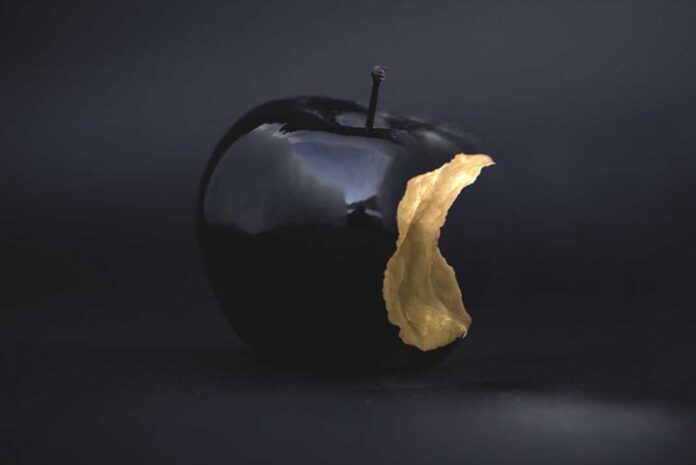 The following is a list of sins that can be used when walking someone through a confession session. Leading someone in confession is appropriate when that person is seeking forgiveness (general repentance) in order to make the way clear for healing or when an individual is approaching baptism. Burning this list once talked through can be a nice way to close a confession session, laying the past to rest.
REBELLION
Rioting / Treason
Seditions: Stirring up opposition against authority
Murmuring / Grumbling / Complaining
Wickedness: Evil practices, crime
Witchcraft / Sorcery (practicing magic with aid from evil spirits)
Astrology (Deuteronomy 4:19; 17:3-7; Isaiah 47:13,14; Acts 7:42; Ezekiel 8:16, Deuteronomy 17:7)
Hating God
Speaking Against the Holy Spirit
Disobedience to Parents / Disobedience to God
Divisions: Forming splits or schisms in groups
Divorce / Covenant-Breaking
Having Evil Treasures in the Heart
Having Pleasure in Them That Do Things Worthy of Death: Enjoying the company of sinners
Evil Thoughts: Mentally pursuing worthless, injurious, or depraved thoughts
Unthankfulness
Not Entering by the Door Into the Sheepfold: Seeking salvation through means other than the blood of Christ
False Teaching / Heresy / Teaching the Traditions of Men as Doctrine
Eating the Bread, or Drinking The Lord's Cup Unworthily
Becoming a Stumbling Block: Causing another to fall spiritually by our example
Swearing: To take oath (as in court)
Speaking Evil of Dignities: Speaking ill of those to be honored
Blasphemy
SLOTH & PASSIVITY
Laziness
Knowing to Do Good, but Refusing to Do It
Hearing the Sayings of Christ, but Not Following Them
Burying Skills, Talents & Resources: Not making wise use of what God gave us
FEAR & TIMIDITY
Discouragement
Anxiety
Unbelief / Faithlessness
Timidity: Afraid of people or circumstances (Psalms 112:7)
Denying Christ: Afraid to confess Jesus to people (John 12:42)
UNFORGIVENESS
Unforgiving Heart
Hard-heartedness (without normal affection)
Unmerciful
Stiff-Necked and Uncircumcised in Hearts and Ears / Obstinate / Stubborn
IDOLATRY & PRIDE
Idolatry: Loving someone or something more than God or Jesus
Lovers of Self
False Humility
Self-Will
Self-Esteem
Puffed Up: Overestimating your ability or knowledge
Desiring the Praise of Men: Doing things to gain praise
High-mindedness / Arrogance / Boasting
Hypocrisy
Fault-Finding
Emulations: Ambition to surpass someone else
LUST & GLUTTONY
Wantonness: Lustful, morally unrestrained
Inordinate Affection: Passion, lust
Reveling: Overindulgence at feasts, merrymaking
Banqueting: A drinking party
Drunkenness
Defiling the Body / Abusers of Self: Self-polluters, having unnatural lusts
Adultery
Fornication / Chambering: Unmarried people living and sleeping together
Homosexuality / Effeminate: Unmanly or womanish man
Rape / Incest / Bestiality
Inventors of Evil Things: Those who contrive evil ways to satisfy their carnal lusts
Whoremongers: Associates with whores
GREED & ENVY
Filthy Lucre: Receiving personal gain through unrighteousness
Trusting in Riches
Laying Up Treasures on Earth: Pursuing material success at the expense of spiritual growth
Living in Pleasure: Fond of luxury and sensual pleasure/gratification
Greediness / Covetousness / Envy / Jealousy
Evil Concupiscence: Longing or desire for forbidden things
Evil Eye: Having selfish motives
Extortion
LYING & STEALING
Whispering / Slander / Giving False Witness
Guile / Deceit / Sneakiness
Double-Tongued / Insincerity
Dishonesty
Defrauding / Unethical
Craftiness / Cunningness
Gossip
Purloining
FOOLISHNESS
Without Understanding / Lacking Wisdom / Presumptuous
Vain Jangling / Babbling / Idle Words: Words of no value
Foolish Talking / Jesting / Teasing: Mean-spirited talking to make others laugh
Corrupt Communications: Unprofitable or impure language
Clamor: Loud, continued noises
ANGER & HATRED
Contempt / Bitterness
Wrath / Rage / Revenge
Strife / Quarreling / Debate / Contention
Seeking Superiority
Ready to Fight / Brawling
Murder / Abortion / Suicide
Implacable: Refusing to be appeased
Despiteful / Maliciousness
Railing / Slander
Mockery / Ridicule
Malignity: Being harmful or dangerous, bad character
Backbiting: Speaking evil of those not present
Fathers Provoking Children to Wrath: Frustrating children through harsh treatment or unreasonableness
Brother Taking Legal Action Against Brother
Finally, renounce any unknown or forgotten sins. Thank your heavenly Father for cancelling the effects and consequences of these sins as they are stricken from the books. Whom the Son sets free is free indeed!
Are there any sins missing from this list? Let us know in the comments below!