The Levaire group equips and trains Christian churches and faith-based organizations to grow in their evangelism and stewardship.
EVANGELISM
With evangelism, we do this at three main fronts: apologetics, culture and identity. Evangelism training topics may include evolution, defending the exclusive claims of Christianity, dealing with relativism, the impacts of negative media, and our identity in Christ and more.
STEWARDSHIP
Regarding stewardship, we address three fronts: communications, operations and discipleship. Stewardship training topics may include marketing and outreach, business development, staff/volunteer development, mentoring and contingency planning and more.
CHRISTIAN RETREATS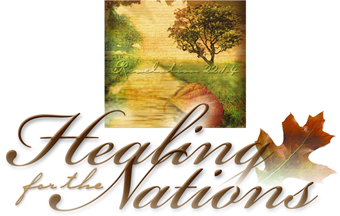 "Our entire pastoral team and their spouses have been through the Intensive Retreat. We wanted to provide our team with the kind of soul care that they need to continue in healthy ministry. We consider this a wise investment for the kingdom of God."
When a friend tells you something is good and makes a profound difference, you trust them and listen. Since 1993, one person has shared with another, and the Intensive Retreat by Healing for the Nations has touched thousands of lives as a result.
See what others are saying…
"This has truly been a life changing experience. I am leaving with a security that I have never had and full of hope for my future. I also feel as though I am leaving with a new confidence in my ability to hear God's voice."
For more information, visit www.healingforthenations.org.
---
OUR TRAINERS
Scott Bunce
Scott worked in the State of Michigan Department of Corrections and the Lansing police department for over 25 years. He has 14 years experience in street evangelism, which began in 1999 on the streets of New York City. In 2003, he formed the Inner City Missionaries, where he is joined by men and women from all congregations, whose intention is to obey Jesus' command to make disciples of all nations. His personal mission is to see Bible-believing churches overflowing with new coverts and revival across the United States. Through his work, he can usually be found at local festivals and has ministered in major cities across the U.S. and Canada. [Presentation: Evangelism 101]
---
Lisa Fisher
Lisa is a certified coach, providing organizational development advice, business coaching and mentoring services to churches and faith-based organizations. She has a passion for helping organizations grow in capacity and effectiveness in advancing the Kingdom. As a Christian speaker and trainer, Lisa helps your organization using proven tools, methodologies and systems, tested and perfected over tens of thousands of organizations worldwide for over more than two decades.
---
Matthew Schoenherr
Prior to beginning his Christian ministry, Matthew spent over 25 years as a marketing consultant, published author, speaker, coach, business developer and entrepreneur. In 2015, he pushed out over 400 accounts and retooled his marketing practice to serve the Christian Church. In addition to studying and spreading the Gospel message, Matthew helps Christian churches and faith-based organizations develop successful marketing and outreach programs. He and his vivacious wife, Kelly, live in Michigan with their four amazing children.